Former Sri Lankan captain Sanath Jayasuriya has urged Sri Lankan Cricket (SLC) to take urgent measures to save cricket in the island nation.
Jayasuriya took to his official Twitter account to appeal the same to the cricket governing body in the island after Sri Lanka succumbed to an embarrassing 89-run defeat against England in the third and final T20I to lose the rubber 0-3.
The batting display by Sri Lanka was shambolic as the former T20 World Champions could only manage 91 runs in 18.5 overs in response to England's total of 180.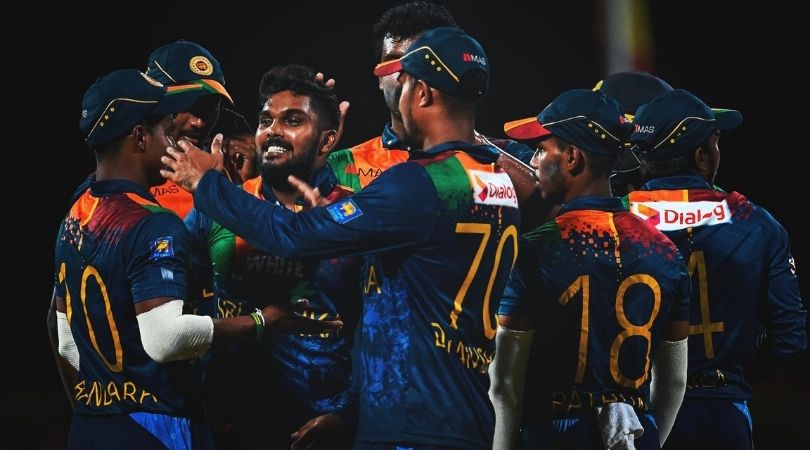 Sri Lankan cricket has endured a remarkable decline ever since the likes of Mahela Jayawardene, Kumar Sangakkara, Dilshan, and the likes retired.
They have now lost five bilateral T20I series in a row and their decline can be gauged from the fact that the former 50 and 20-over champions will have to play Qualifiers alongside Oman, Papua New Guinea to qualify for the main draw of the ICC T20 World Cup.
Jayasuriya, who played a key role in Sri Lanka rising from the ashes to become a world-class outfit in the late 90s, is naturally saddened by the rapid decline of the proud cricket nation and he has now urged SLC to take instant corrective measures to arrest the decline and save cricket in the island.
"Very sad day for Sri Lankan cricket. The situation is critical. We need immediate measures to save cricket," wrote Sanath Jayasuriya.
Very sad day for Sri Lankan cricket. The situation is critical. We need immediate measures to save cricket

— Sanath Jayasuriya (@Sanath07) June 27, 2021
Also Read- Dom Sibley Is Not A Test Player; I Don't Know How He Got To That Level: Mark Waugh