The Indian pacer Mohammed Shami was very delighted by the way he has been bowling according to the plans and never regretted missing the five-wicket haul in the first innings. Shami's late exploits with the ball put India back into the game and in the end, New Zealand managed to finish their first innings with a lead of 32 runs.
Shami was the pick of the bowlers with four wickets for 76 runs and has made sure that New Zealand doesn't run away with a big lead. The onus will be on battling out on the final and reserve day for India and the worst-case scenario will be to play out for a draw which means the trophy will be shared.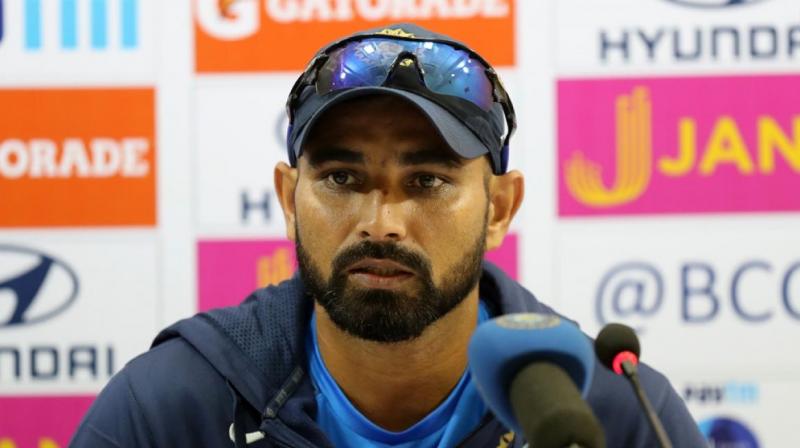 "I Know What The Captain Wants" – Mohammed Shami
Mohammad Shami mentioned that he has always put in a wholehearted effort whenever he has been handed over a responsibility irrespective of the situation and he was also assured of what the captain requires from him. He added that he has always been a wicket-taking bowler and he did show it in his spell against New Zealand.
"Whenever I have been entrusted with responsibility, I have put in my wholehearted effort."

"Whatever be the situation, I know what the captain wants and then I follow his instructions. I have always been an attacking bowler who goes for wickets," Mohammed Shami said to press on Day Five.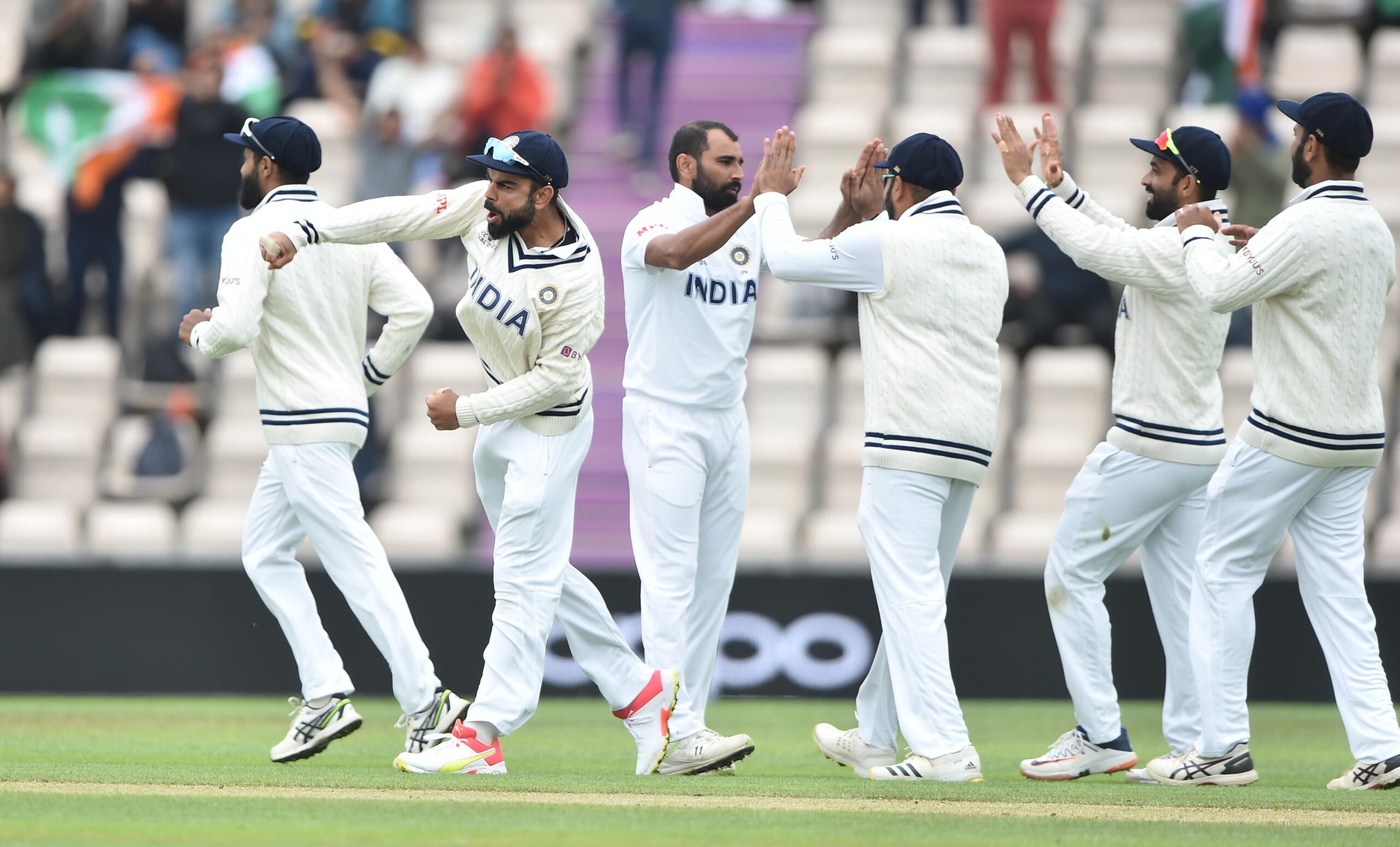 Shami Explains The Tough Conditions In England
Shami was very clear on not thinking about any personal milestones while playing for the country and he mentioned the unpredictability of playing in English conditions which can roll up a team in just one session and hence there is no room for scoring quickly. He added that having a pre-plan is very important and also insisted on having enough time to take 10 wickets if at all India declare tomorrow.
"When you play for India, you have no such regrets. You can't think about personal milestones."

"In conditions like England, anything can happen but we simply can't have a pre-plan in mind that we can get them out in this many overs. You need time to get 10 wickets and some solid plans in place. But first, we need to enough back-up runs," Shami added.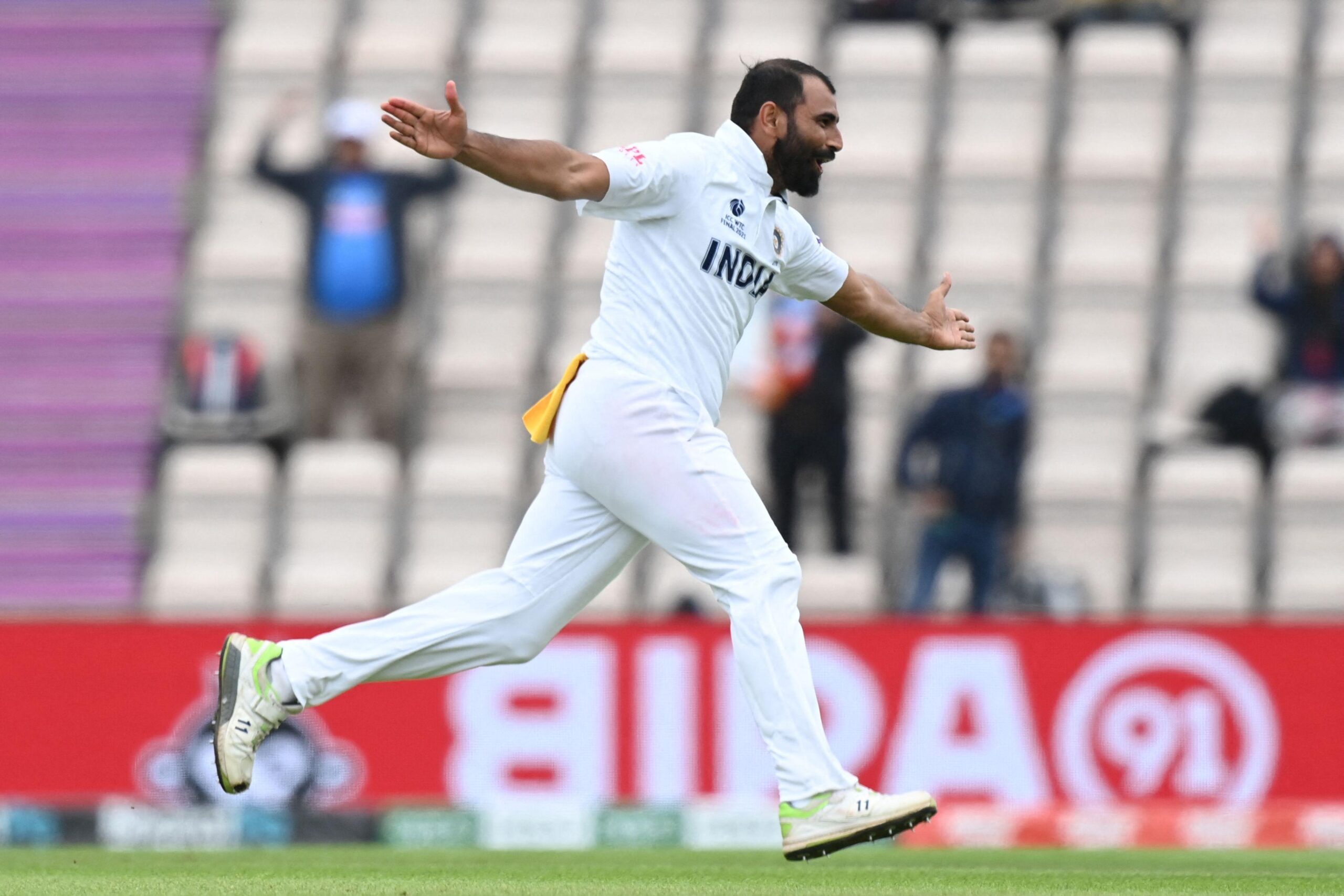 Mohammed Shami claims his 3rd wicket [Image-Twitter]
India is currently at 64 for the loss of two wickets in their second innings with Virat Kohli and Cheteshwar Pujara to resume with the overnight score.