Former India batsman Aakash Chopra assess India's middle-order collapse on Day 3 of the ongoing WTC Final versus New Zealand at The Ageas Bowl.
The Indian team collapsed from 149/3 to 182/6, with the wickets of three middle-order giants, Virat Kohli, Rishabh Pant, and Ajinkya Rahane. The side was eventually bowled out for 217, losing their last 7 wickets in 71 runs on the third day.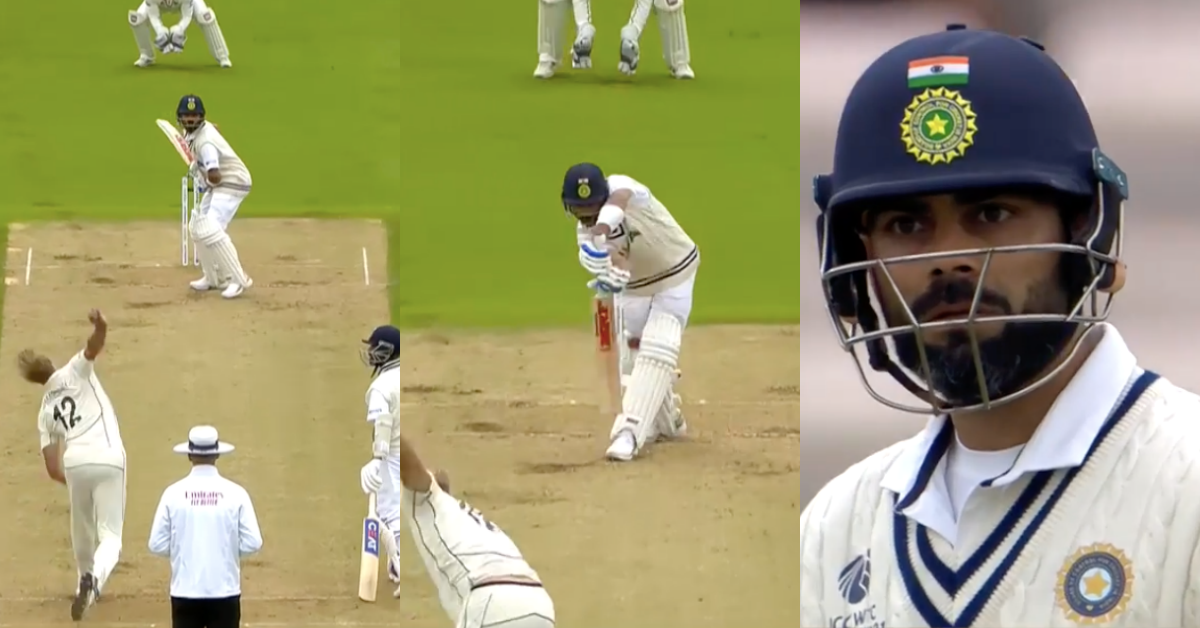 Aakash Chopra reasons Kohli's dismissal, to Jamieson via lbw, as a lapse in the concentration of the Indian skipper owing to the constant breaks because of rain and bad light. The 43-year-old commentator hailed the Kiwi bowlers for Pant's wicket – Jamieson initially cramped Pant for space from round the wicket angle and then over the wicket as well, before slipping one full wide delivery outside off that Pant went chasing after, but could only manage an outside edge to the slip fielder.
"A Test match simmers in such conditions, it is a game of patience. A lot of mistakes happen automatically. Virat Kohli was also set but the natural breaks cause lapses of concentration and give the opposing team the opportunity to reassess and regroup," Aakash Chopra said in his YouTube video.

"When they came now, they brought the ball in and hit the pads, Virat Kohli out. They kept on bowling wide to Rishabh Pant, the conditions are such that you need a lot of patience. Whoever gets the start, needs to convert it into a long innings."
Ajinkya could have actually not played that shot: Aakash Chopra
Coming to Rahane's dismissal, Aakash Chopra opined that the batsman could have indeed held himself back from playing the shot he played – a checked, half-hearted pull which lobbed straight to square leg fielder felling right into the trap set by Neil Wagner – bringing the batter's downfall after a well-played 49.
The former KKR batsman also pointed out that India have chosen to play a batsman less for the spin-allrounders Ravindra Jadeja and R Ashwin.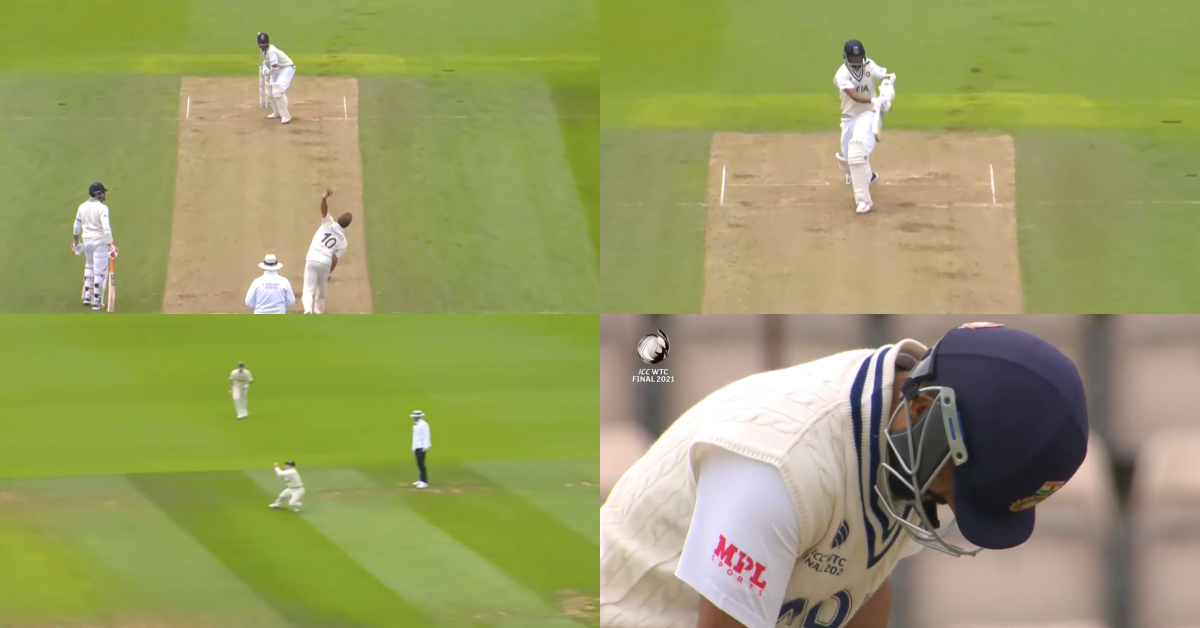 "You already played a batsman less. Ajinkya could have actually not played that shot also. If you see overall, you will find that there have been issues," he added.
Aakash Chopra, however, denied being too critical of the Indian batsmen as the conditions were heavily in the pacers' favor, and the Kiwi bowlers bowled well in helpful conditions.
"But I won't be too critical of the Indian batting. It was the first innings in England, first half of the English summer, you did not play any practice or first-class matches. I feel India did alright. It was also a slow outfield. So, I am not too perturbed. I feel the glass is still half full," the former opener stated.
Also Read: Very Sorry, We Didn't Show The Fight – Kraigg Brathwaite Apologises To Fans For 'Disappointing' Batting Performances In Series Loss To South Africa