International cricket has seen a plethora of bowlers rise through the ranks and build a legendary space for themselves. Although modern cricket has become a batsman's game to be precise, there was a time when international bowlers had a lot of reputation and batsmen all across the globe feared them.
Bowling is an art that does not only require speed but a mix of things. If an individual aspires to be a good bowler, he/she should have the optimum amount of pace, variation and the tactical understanding of the line and length to bowl under different circumstances. Discipline is a key ingredient for any bowler to succeed.
Being disciplined on the international stage holds a lot of importance and requires an extra bit of dedication. However, there have been some bowlers who have mastered the art.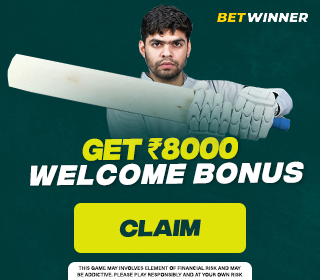 Today, we'll take a look at the 10 bowlers who were extremely disciplined throughout their career, and they never bowled a wide delivery.
10 Bowlers Who Never Bowled A Wide Ball In International Cricket
10. Sir Richard Hadlee
Sir Richard Hadlee was one of the greatest players in New Zealand cricket history. Hadlee has had a fantastic career as a fast bowler as well as a useful batsman. Hadlee served New Zealand for 17 years. During this time, he played 86 Tests and 115 ODIs, but the most amazing thing was that he never bowled a wide ball which is special in itself.
9. Garry Sobers
The West Indies cricket team used to have dangerous bowlers a few decades ago. Some of them were considered among the most dreadful bowlers in the cricket world. Talking about them, Garry Sobers is always in the list. Sir Garry Sobers played cricket for the West Indies for two decades during which he played 93 Tests and some ODIs as well. During his stint, he delivered 20660 balls. However, the most surprising thing is that there was not a single wide ball.
8. Ian Botham
Whenever we talk about great English cricketers, the name of former all-rounder Ian Botham always features in this list. Ian Botham has had a huge contribution to England cricket which can never be forgotten in their history. Ian Botham has played 102 Tests, and 116 ODIs, but he never bowled a wide ball during his career.
7. Clarrie Grimmett
Former Australian veteran spin bowler Clarrie Grimmett was born in New Zealand. But he represented Australia. Clarrie Grimmett made his first-class cricket debut in Wellington at the age of 17, but after that, he moved to Australia. For Australia, he got the chance to play international cricket where he bowled 14453 balls in 37 Test matches but did not bowl any wide delivery.
6. Lance Gibbs
In the 80s and the 90s, the West Indies cricket team was the power-house of world cricket. The Windies have been one of the oldest giants in cricket history. Among their bowlers, Lance Gibbs also played for them for a long time. He played 79 ODIs and 3 ODIs for the Windies but never bowled a wide ball which is commendable.
5. Derek Underwood
Derek Underwood, the former great cricketer of the England cricket team, has had a tremendous first-class career. Underwood, who has played several matches in first-class cricket, also represented England on the international stage. He got the chance to play 86 Tests and 26 ODIs for England, but he never bowled a wide ball which is indeed amazing.
4. Dennis Lillee
Australia has been one of the greatest centres for developing quality fast bowlers in cricket history. Former great bowler Dennis Lillee has been named as one of the best when it comes to pace bowling. Dennis Lillee has been a dangerous bowler but has never bowled a no-ball. Lillee has played 70 Test matches for Australia. But it is really shocking not to throw a wide ball during this time.
3. Bob Willis
Bob Willis has been an all-round dangerous bowler in England cricket history. Bob Willis carried the responsibility of the fast bowling attack for England team continuously from 1971 to 1984. During this, he also made an exceptional contribution. Willis played 90 Test matches for England as well as he managed to play 80 ODIs, but he never bowled a wide ball.
2. Imran Khan
Former captain of the Pakistan cricket team, Imran Khan gave the World Cup title to the Pakistan cricket team in the year 1992 under his captaincy. Imran Khan is one of the greatest all-rounders of not only Pakistan cricket team but also world cricket. Imran played a total of 88 Tests, and 175 ODIs. But during this time, he has never bowled a wide ball.
1. Fred Trueman
England is considered to be the oldest team in cricket history. Cricket was born in England itself. During their run, England has had no shortage of fast bowling. Fred Trueman also played. Trueman, who played 603 matches in his first-class cricket, played 67 international games in which he never bowled wide.