Windies veteran batsman, Chris Gayle has helped the Balkh Legends with his enough strength to advanced them through the semi-finals of the Afghanistan Premier League (APL). However, Balkh Legends has won four matches out of five they played in APL, and they are standing at the top of the table with eight points. Meanwhile, the hard-hitting batsman is happy with his team's progress and hopes they will put their hands on the trophy as well.
Gayle happy with the result
"That's good news as that is the first objective for any team – to be in the top four," Chris Gayle said during a press conference after the victory against Paktia Panthers.
Meanwhile, Chris Gayle says he joined the team late, as a few of the players had come up to him and asked him to be a part of something new. The batsman added he is happy to share the dressing room with the youngsters and guide them with his experience.
"It's been good so far. Before the tournament started, some of the players met and wanted me to be here and be a part of something. It's been good from a team point of view. From a personal point of view, it's good to be a part of a new franchise and share my viewpoints with youngsters. Hopefully, they can learn a lot," Gayle added.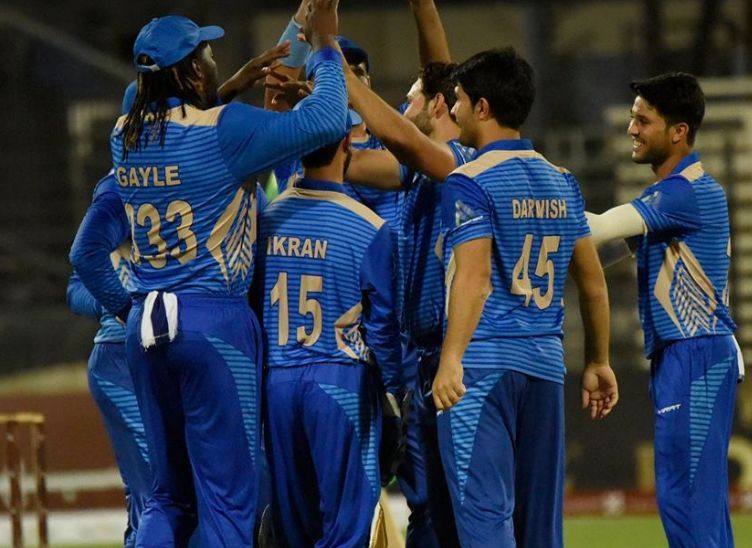 Moreover, Gayle feels adaptability is the most important thing for a player, and he can surely guide the youngsters in the ranks. Also, he feels gelling well with his teammates could help the team eventually, as they have already entered the business end of the tournament and aims to win the trophy.
"It's about how quickly you adapt. It's not that difficult since you play all around the world. It is about how quickly you gel with each other. Obviously, there are some younger guys who can't speak English, but there are seniors who can translate for them. It's been good fun," Chris Gayle said about gelling into a new unit in a different league.
Furthermore, in the APL 2018, Chris Gayle has looked to be in the right touch but is yet to score some big runs. He will be keen to hit the ground running in the knockout stages of the tournament.