England skipper Joe Root has come out in support of the senior players after their disastrous performance in the Magellan Ashes, as they lost the third Test at WACA by an innings and 41 runs to hand over the urn to their rivals with two matches still to play.
Root feels England team management needs to be careful and not make any decision based on this series.
Former England batsman Kevin Pietersen said one of the opening bowlers needed to be dropped, in an evitable reference to Stuart Broad who returned career-worst figures in Perth.
Pietersen's former teammate Ian Bell also feels it the right time for a senior cricketer, Alastair Cook to retire, who have scored only 83 runs from the six innings with an average of 13.83 in this series so far.
Also Read: Ashes 2017/18: Jackson Bird Kept on Stand by After Mitchell Starc Suffers Bruised Heel
However, Root backed his senior players along with Moeen Ali and James Anderson and admitted they still crucial members of the squad.
"I'd like to think so. They've got huge amounts of experience, and they do offer a lot to the group and their performances over a long period of time speak for themselves," Root was heard saying when asked whether Cook, Broad, and Anderson would still be in the team in 12 months.
Trevor Bayliss, England's head coach, hinted pressure might get onto some of the senior players; however, Root dismissed those claims.
Also Read: Ashes 2017/18: Kevin Pietersen Trolls Joe Root, Gets Trolled Himself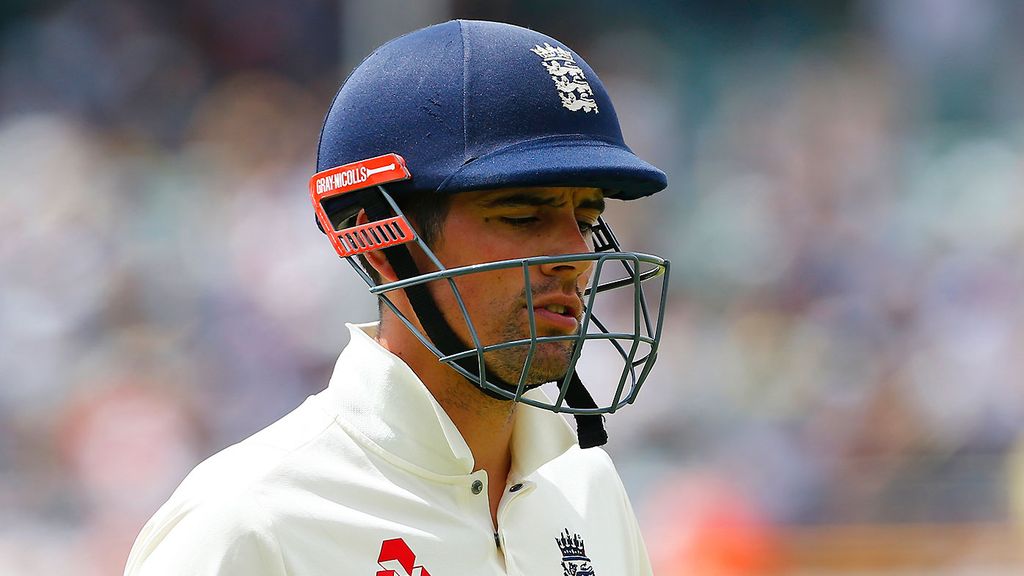 Root further dismissed all the claims about Cook's retirement.
"He's done it so many times before and he's a very stubborn guy who likes proving people wrong. The amount of extra work he's putting in behind the scenes tells me he's desperate to keep going," Root stated while talking about Cook's retirement.
However, Root cited that putting too much pressure on himself to perform as a reason for his performance to take a back seat.
Also Read: Ashes 2017/18: Josh Hazlewood Flattens Rusty England; Australia Regains Urn in Perth
"Things feel like they just haven't run for me out in the middle. I feel pretty good in the way I have prepared, and sometimes you just have to keep battling through those tough periods," Root concluded, as they will gear up to bring some pride in the last two Test matches.