Last Update on: January 7th, 2022 at 03:07 pm
England batters Jonny Bairstow and Ben Stokes were seen reacting angrily to a fan's jibe at them on the third day of the ongoing fourth Ashes 2021-22 Test match at the Sydney Cricket Ground (SCG) against Australia.
This was the second time a match was marred by the crowd being unruly after the Mohammed Siraj incident when India played at Sydney in early 2021, a Test match which India managed to draw thanks to the brilliant efforts of Rishabh Pant, Cheteshwar Pujara, Hanuma Vihari, and Ravichandran Ashwin.
The Age and the Sydney Morning Herald shared a video in which a fan from the SCG crowd near the pavilion heckled both Stokes and Bairstow about their weight as they walked up the steps to the dressing room in the Members Pavilion. While most fans were showing their appreciation for the duo's effort to bat through the second session, at least one punter in the neighboring Noble Stand could be heard taunting Stokes then Bairstow.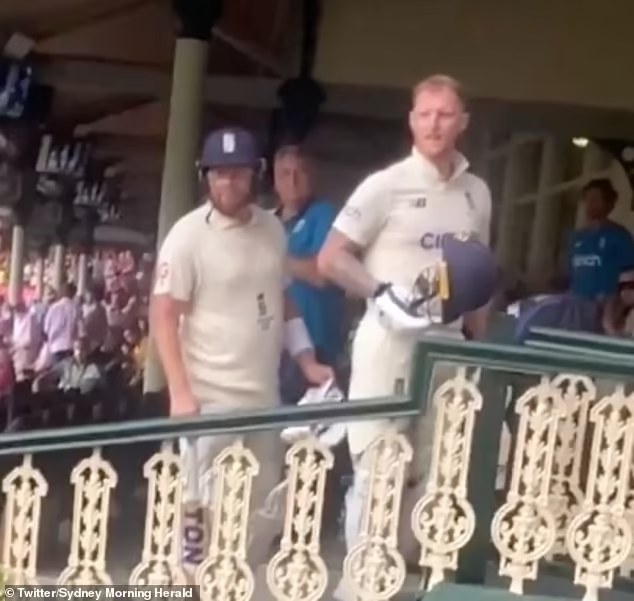 "Stokes, you're fat. Take your jumper off, Bairstow, lose some weight Bairstow," the fan can be heard saying in a video.
Just Turn Around And Walk Away: Jonny Bairstow Retorts To The Unruly Fan; While Ben Stokes Glares At Him
Meanwhile, England batter Jonny Bairstow had the last laugh after a heated exchange with a spectator who had abused him. Stokes didn't react verbally but was seen glaring daggers at the unruly fan.
"Pal. That's right. Just turn around and walk away. Weak as piss," Bairstow retorted before walking into the pavilion.
Witnesses praised Stokes and Bairstow for the way they dealt with the matter.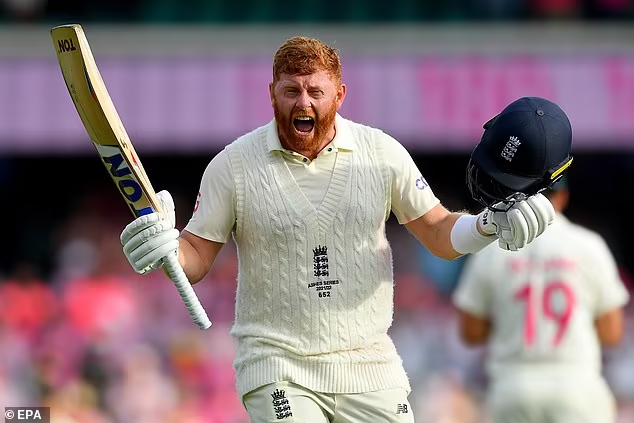 "It was just a bit of bad-mouthing from the crowd, it's not the greatest, and it's not needed. We're out there trying to do our jobs, people are out there enjoying the day's cricket. Unfortunately, sometimes you have people who overstep the mark. I think it's important to stand up for ourselves because if we're not standing up for ourselves as well then we can cop it, especially when people overstep the mark they need to be told," Bairstow reacted to the incident later.
Bairstow made a brilliant counter-attacking 103* in 138 balls, while Stokes, who got out near the end of the day's play, made 66. England ended day 3 on 258/7, still trailing by 158 runs.
The unruly spectators were not there at stumps after obeying directions to leave the stadium, the SCG Trust said, with no charges laid.
Here is the video of the incident:
The Sydney Test has been marred by crowd abuse for the second year in a row, with England stars Ben Stokes and Jonny Bairstow reacting angrily after being sledged on Friday. Read the full story: https://t.co/OkOsCV7vuW pic.twitter.com/4FdamS2BCA

— The Sydney Morning Herald (@smh) January 7, 2022