England skipper Joe Root needs to regain his old form to avoid being country's worst performed captains in the past four decades.
JCC
Want to be a professional cricketer?
Register Now
*T&C Apply
Australia decimated England 3-0 to regain the Ashes urn with two matches still to play after England's senior batsmen failed miserably with the bat, as well as in applying tactics.
Former Australia captain Michael Clarke feels the pressure of Ashes is affecting Root's batting performance, as he averages only 29.33 while scoring only 179 runs in the first three Ashes Test.
However, Root is not the first England skipper to struggle with the bat in Australia, as Alastair Cook's average of 24.60 as captain during their 0-5 series loss four years ago, the lowest since Mike Brearley averaged only 16.72 during the 1978-79 Ashes, states how even the best batsmen can find the going tough with the bat when their side is losing.
Also Read: Ashes 2017/18: Joe Root, Alastair Cook Have Done Next To Nothing – Graeme Swann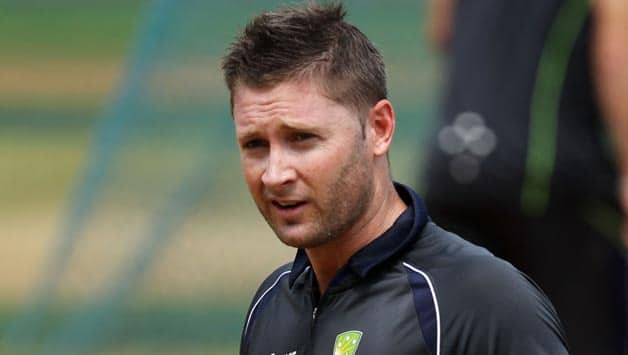 "When you're captain, you take the team's performances so personally, that sometimes it can affect your own performance. I feel right now he's probably got the whole team's performances on his shoulders. It's affecting his batting. He's a wonderful player, a nice young guy. He is learning his style of captaincy. Unfortunately, you can't buy a trick," Clarke said while talking to Nine Network.
Root & Co will now have to oversee the possibility of a 5-0 whitewash, with the futures of senior players like Stuart Broad, Moeen Ali and Alastair Cook all under the radar. Although Root admitted it was disappointing to lose the Ashes, but vowed to learn from the experience.
Also Read: Ashes 2017/18: I Am Still the Right Man for England – Trevor Bayliss
"As a captain, you take a lot of responsibility. You're always learning; you're always finding things out about yourself and your team. That can only make me a better player and a better captain," Root said after suffering an innings defeat at WACA.
However, Root was criticised for going hard at Lyon's first ball; however, Root insisted that it was a ball to put away.
"I'd like to think that if he bowled me that again, I'd smash it for four," Root signed off.
Also Read: Ashes 2017/18: Steven Smith Hails Pace Bowling Brilliance