Shaun Tait revealed that Australia bowlers would study as much as they can and will try to set some plans to stop Indian skipper Virat Kohli. However, Virat Kohli is at his best in recent time in both white-ball as well as in the red-ball version of the game. Kohli had scored 692 runs on the previous tour and looks all set to savour the same kind of success on the coming tour.
Moreover, Virat Kohli once again had played a beautiful inning in the practice game against Cricket Australia XI. He scored 64 runs from 87 deliveries hitting seven boundaries and one six. The game ended in a draw after the first day was washed off due to a heavy shower.
Meanwhile, Shaun Tait feels that the Aussies bowling department will do a thorough check on the weak points of Kohli. Tait feels Australian bowlers should not take pressure and bowl in the right areas to impose the burden on the Indian skipper. Tait also added it would be a tough challenge for Virat Kohli to score runs on the Australian soil against the pace attack.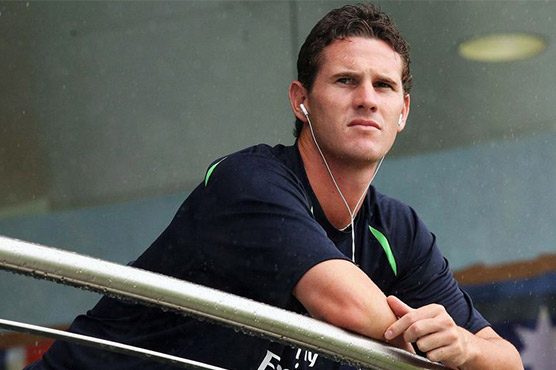 Virat Kohli had a dream tour in 2014.
"They will probably stick to what they know and bowl where they need to bowl. I'm sure they will have all the video footage and they will try to have a few plans. The best plan for them is to bowl fast and bowl in the right areas. A good ball will get Virat out. It's going to be a great challenge for Kohli as well, to see how he goes against the Australian attack in Australia." Shaun Tait said while talking to Cricket Country.
Furthermore, the 35-year old also said that he would expect Kohli to score runs. He said the hosts would surely don't want to make it happen, but still, it is not possible to stop Virat Kohli on every occasion. Shaun Tait said it would be noticeable when Kohli would stand up and make runs for the visitors.
"He's definitely going to make some runs at some stage. There's no way he's going to play four Test matches and not make runs. We're still going to pray for him not to, but there's no way he's going to go for a whole series and miss out. It just depends when he's going to do it. He's a sort of player like when the moments come, he will stand up and make runs for India." Shaun Tait added.
Virat Kohli is once again going to hold the key. In fact, it would be pivotal for the Indian team that their skipper bats at the top of his game. The first Test match will take place at Adelaide from December 6.