England all-rounder Ben Stokes is going through a torrid time both on and off the field in recent times.
He was removed from the Ashes squad after found guilty of getting involved in a brawl in the streets of Bristol along with his teammate Alex Hales. Stokes also encountered a recent dip in the form, as he was run-out for a one-ball duck in his latest innings for Canterbury province at Christchurch on Sunday.
Stokes is playing for Canterbury in New Zealand's domestic one-day competition while he waits for prosecutors in England to decide whether he will get charged for his role in a brawl outside a nightclub in September.
Also Read: Ashes 2017/18: Michael Vaughan Confident of Ben Stokes not Playing in Australia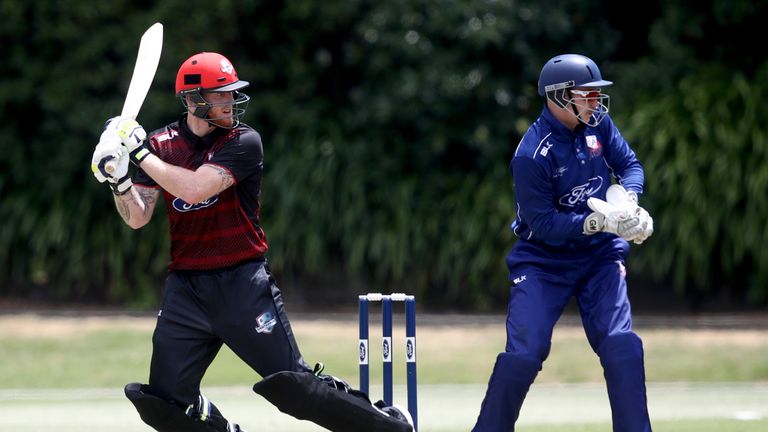 The 27-year-old Stokes is trying to keep himself fit and is fighting hard to regain his form playing in case he is called for the ongoing Ashes series going on in Australia.
Stokes has already been named in England's ODI squad; however, his selection depends on any decision made by police and England's Crown Prosecution Service.
Also Read: Stokes and Hales Have Dealt Extremely Well with the Bristol Incident: Jason Roy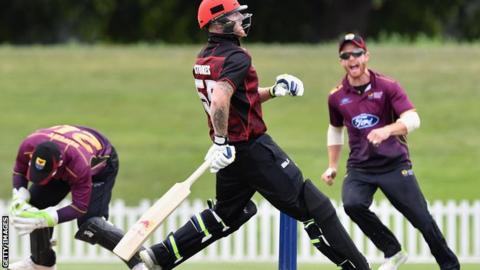 It was the third match for Stokes' for his native province since he arrived in New Zealand last month. He scored two runs in the first match before getting bowled; however, in the second game he scored 34 runs and took a catch as well.
Also Read: Another Video Emerged, as Ben Stokes' Mocks a Disabled Person
On Sunday, he claimed his first wicket in the 24th over catching former New Zealand one-day player Anton Devcich from his bowling.
Devcich was the top-scorer with 59 runs in Northern's total of 274 and Stokes finished with one for 56 from 10 overs. He had faced only one ball when he was run out during Canterbury's reply off a brilliant direct hit from Brett Randell.
Also Read: Ashes 2017/18: Marcus Stoinis Eyes Big Following Dad's Death