MSK Prasad, the chairman of selectors, has said while he has been impressed by the fearless batting approach of Rishabh Pant, the youngster needs to work upon his glove-work.
Rishabh Pant made quite a debut in the recently-concluded Test series against England. His fearless batting and audacious shots caught the eyeballs. But at the same, he also caught the eyes for his quite unimpressive work behind the stumps. In conditions where the ball moved a lot, the youngster had a tough time dealing with the duke.
He finally made his debut in the third Test at Trent Bridge and marked his arrival in Test cricket in style. On the very second ball he faced, he dispatched Adil Rashid for a six to get off the mark. He went on to score 24 and take seven catches to receive widespread praise.
However, things only went downhill after that game. In the first innings of the fourth Test, he conceded as many as 23 byes. What further made things tough for him is his poor returns with the bat. Since his debut innings, his scores in this series read  – 1, 0, 18 and 5. But he made amends for those poor shows with a stunning show in the final innings of the Test series, scoring his first Test ton and thus became the first Indian wicketkeeper to do so in England. However, his struggles with the gloves continued.
And now MSK Prasad has stated that he is concerned by the the 20-year old's wicketkeeping.
"I am really happy the way Rishab batted in the last Test in England. In fact we never had any doubts about his batting skills. My only concern is about his wicket-keeping," Prasad told PTI.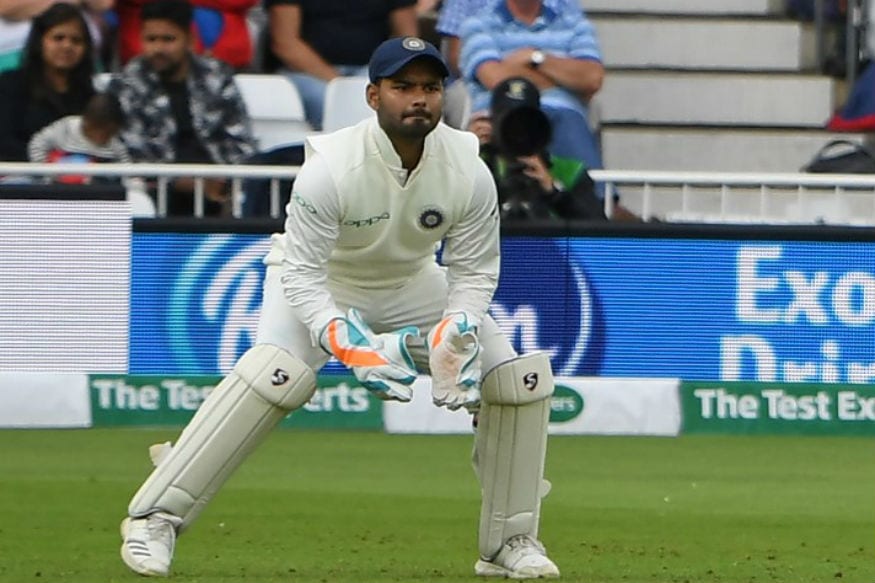 Prasad further revealed the plans he has for Pant as well as other upcoming wicketkeepers.
"Now that he (Pant) has the experience of three Test matches under his belt, he would have understood the areas that he needs to work on.
"We are also trying to put him under wicket keeping specialist coach for sometime. Along with Rishab we have identified few more upcoming wicket-keepers who need to be trained under a specialist coach. I expect Rishabh to serve Indian cricket for a long time," Prasad said.
Pant, meanwhile, has not been named in the squad for the ongoing Asia Cup. The southpaw is likely to return to the side for the home series against West Indies next month. He has been named in Delhi's Vijay Hazare Trophy.