India skipper Virat Kohli, on Monday (July 2), said India would provide England with a much sterner test than Australia.
England were on a roll against Australia in the ODIs and the T20I, as they tormented their Ashes rivals.
Click hare For Fastest to 4000 odi runs
England batsmen massacred the Australian bowlers in the series. In five games, they scored 300-plus total on three occasions. The two times they missed out was because they were chasing 200-plus totals.
In the third ODI, they had scored a staggering 481 for six – the highest-ever total in the ODI history.  They had also dominated the one-off T20, scoring 221 before restricting Australia to 193.
You may be Know Dhoni home in Ranchi
Looking at England's current form, many would feel the hosts would be firm favourites to win the three-match T20I series. However, Virat Kohli is confident India can put up a stiff challenge in front of Eoin Morgan & Co.
"Yeah, definitely. We believe in our abilities as a team. We obviously have a lot of T20 experience which has come of the IPL and the couple of games against Ireland. 

There is no one team which has advantage in this format. I feel any team which plays well on that particular day has a better chance of winning. And we expect England to come hard at us. 

We certainly want to play some positive and hard cricket. It is going to be an exciting series for sure.  We believe that we have the side to put up a great fight. We are pretty confident, " he said on the eve of the first T20I.
He further said the pressure would be on England to perform at home.
"We all are feeling relaxed and having a good time. We want to play competitive cricket against England. It is pleasurable to beat a good team in their own conditions. 

England visited India back during the 2016-17 tour, and we won the trophy at that time. England would want to win it back in their home. We are going to play fearless cricket. We have nothing to lose, and we just want to improve as a team," he said.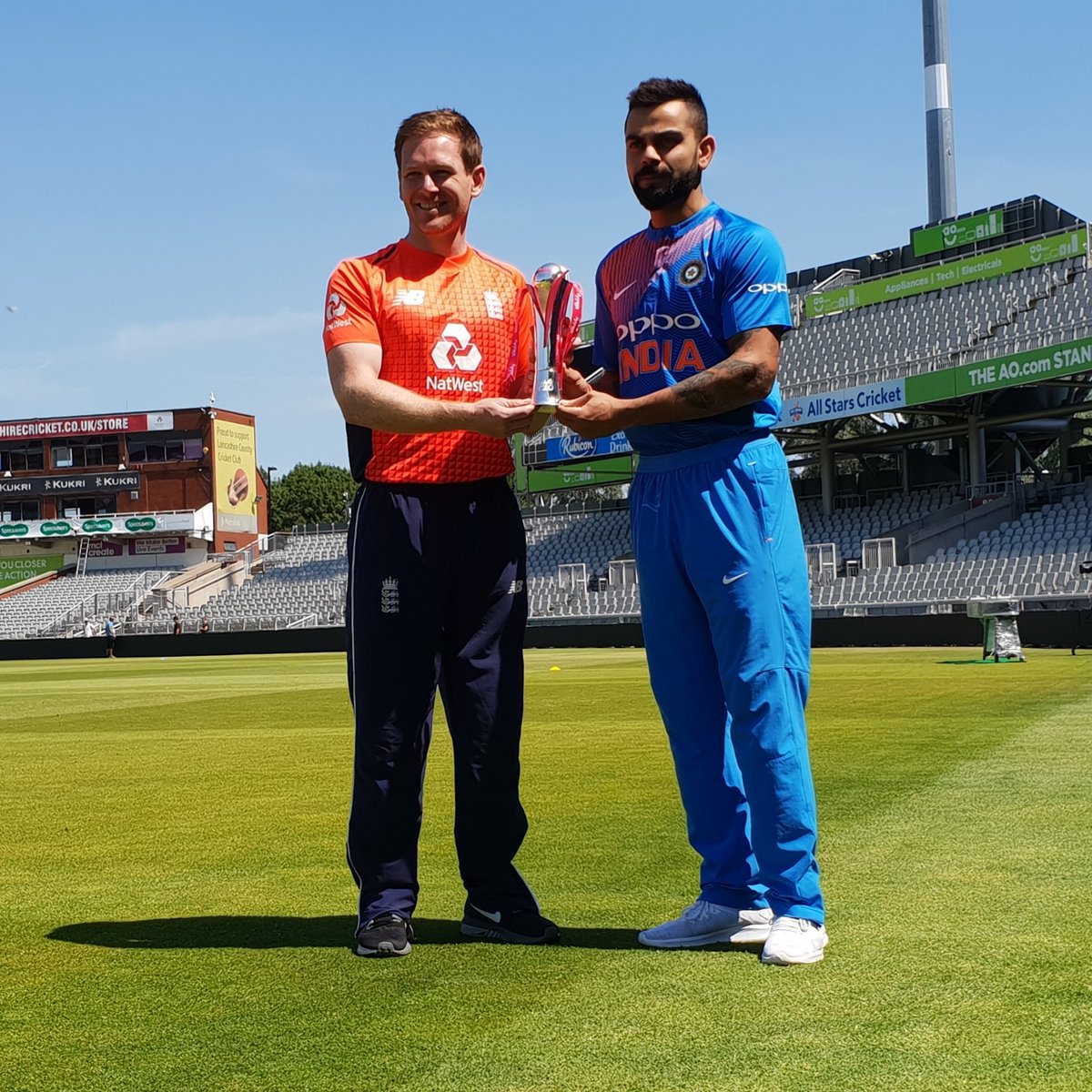 Click Hare For Janine Kallis
India, meanwhile, had warmed up for the series in style by dismantling Ireland. In both the games, they scored 200-plus totals before the bowlers complemented the batsmen's effort beautifully. The Men in Blue would be looking to perform in the same manner.