Australia all-rounder Ben Cutting has been in the relationship with the model, Erin Holland for a long time now.
However, the stunning Model, Erin Holland has revealed she's more of a 'wedding singer' than a bride.
Meanwhile, both Cutting and Erin were in India recently during the Indian Premier League (IPL). While Cutting represented Mumbai Indians, Holland worked as an anchor with Star Sports. Moreover, she was also handling the official Instagram account of Mumbai and used to interact with the fans in the stadium more often.
The couple worked closely with the franchise it seems, and they thoroughly enjoyed their stay in India.
No plans of marrying
Speaking to The Daily Telegraph, she confessed to having no plans for marriage in the pipeline. However, the duo has been dating each other for the past 11 months now.
"I have been a wedding singer a lot, at a lot of friends' weddings. I wasn't ever a girl that grew up idolising wanting to get married," she said.
Moreover, according to Daily Mail, Erin admitted she doesn't enjoy watching cricket despite watching her brother and father watching cricket while growing up.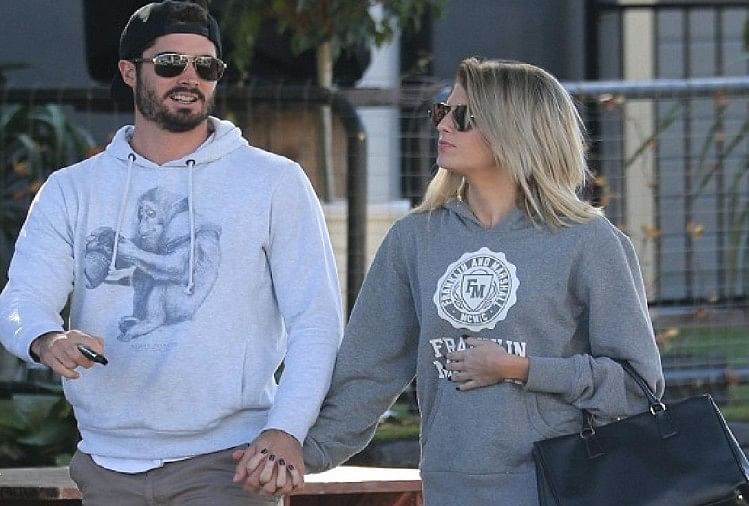 "I freak out any time he [Ben] goes out and does anything. I actually probably enjoy it [watching cricket] less now that I'm dating Ben," Erin added.
She had also informed the communication keeps her relationship with the cricketer going when Cutting travels abroad to ply his trade in the T20 leagues or for his country.
Also Read: Steve Smith named as the Marquee player for Canada T20 tournament
Ankush Das
I am an accountant by qualification, my parents thought their obedient son would study further to become a CA, but I had other things in mind. An ardent Cricket fan is following his passion and making a living watching and working around his favorite sport.
Related posts