It looks like not only the bowlers but also even spectators are not safe when Hardik Pandya comes out to bat these days. The 23-year old allrounder, who made his debut last year, has become an integral part of the team with his sensational allround performances in the last few months.  His hard-hitting displays have taken one and all by surprise. In the last four months, he has hit three consecutive sixes of four different occasions and was once again looking primed for another good knock during the fourth One-Day International before his promising knock of 41 runs was ended by Adam Zampa.
But prior to his departure, he had already hit three huge sixes and one of those unfortunately ended up injuring a 24-year-old spectator named Tosit Agarwal. The victim, who is a finance executive by profession, was rushed to the hospital after receiving the nasty blow.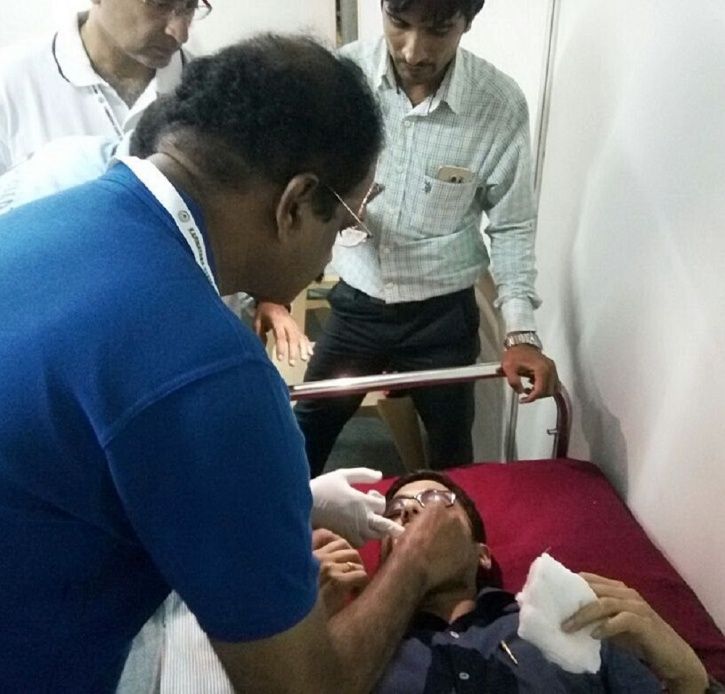 Giving an update on the victim's injury, a doctor said: "He got a cut just below his lower lip, lower teeth and his tongue."
Meanwhile, India skipper Virat Kohli has said Pandya can become take the number 4 spot in the team if he keeps on doing well. The Baroda star has been promoted to number 4 twice this series and has impressed on both the occasions.
"The plan to promote Hardik was to go after the spinner and get the quicks to come early into the game. He did that in Indore and he did it in this game. Hardik has got a solid defence and good technique. He is not just a slogger. If he gains more confidence and if he can understand how to take the game till the end, he might be a regular at that spot," Kohli had said at the post match press-conference.