The former fast bowler of India, Laxmipathi Balaji is the latest entrant in the bandwagon to speak of MS Dhoni's presence in the ICC World Cup 2019. Much like the majority of the people, Balaji also voted for the former skipper to play the upcoming grand event at any cost. He believes MS Dhoni's presence is a blessing for the team.
Laxmipathi Balaji has travelled a  lot with Dhoni throughout his career. He played under him for India and also for Chennai Super Kings. Even after concluding his career, he has been the close observer of the game of cricket.
MS Dhoni's experience needed in the middle-order – Balaji
Balaji believes that Shikhar Dhawan, Rohit Sharma and Virat Kohli will look after the top-order. But, he highlighted the error in the middle-order, as there is no experienced player to deliver the goods. Laxmipathi Balaji feels Dhoni is going to be the key for India at that certain place.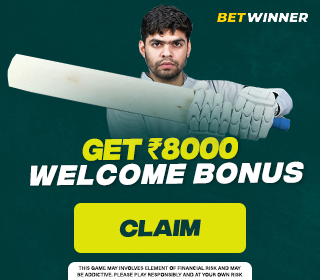 Further, he went on to say adding that Dhoni will not only be key with the bat but also in handling the situations. He feels that the experience of Mahendra Singh Dhoni is going to be a great boost for the team before heading into ICC World Cup 2019.
"Dhoni's experience can't be questioned. There are not many better than him when it comes to handling situations with maturity. He has been a guiding force for the youngsters. India needs his experience to guide the middle-order batsmen," Balaji told India Today.
"Virat, Rohit, and Dhawan bring in experience to the top-order. What about the middle-order? MS Dhoni will be a big influence in this team," he added. Dhoni is a player who always takes every game seriously and makes sure he gives it his all."
We will wait and see the surprises:
Last Year, Dhoni wasn't at his best. But, he surprised one and all with an impeccable batting during the Indian Premier League 2018. Speaking of the same, Balaji believes that Dhoni always got surprises in his kitty.
"Last year, he played higher-up the order for Chennai Super Kings. His batting form was phenomenal. The way he batted, the way he hit the ball was phenomenal. But you never know with MS. He always comes up with a few surprises. We will wait and see the surprises at the World Cup," Balaji added.
Well, as Laxmipathi Balaji said, the presence of Mahendra Singh Dhoni is pretty important for Indian National Cricket Team. He can hand his services in wicketkeeping, batting, guiding bowlers and can help Virat Kohli during crunch situations of the game.