The Board of Control for Cricket in India (BCCI), after much speculations and deliberations, have decided to shift the fourth of the five-match ODI series between India and Windies to the Brabourne Stadium.
Meanwhile, this venue will be hosting an international game for the first time since the 2009 Test match against Sri Lanka. However, BCCI originally gave the hosting right to the Wankhede Stadium. But they have in loggerhead with the BCCI over the issue of complimentary tickets. The MCA had been firm in its stance regarding the quota of tickets (600), offered by the BCCI, via the CoA's 'compromise formula'.
Furthermore, MCA isn't the first cricket association in India to have a disagreement in this regard.
The associations in Bengal, Madhya Pradesh, and Tamil Nadu had earlier expressed their reservations against the same, thereby complicating the issue for the BCCI.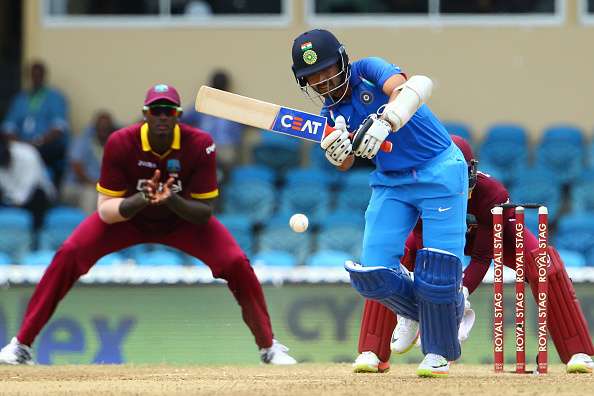 What makes things worse for the MCA is the fact that they don't have a boss since September 15 when the interim committee comprising the former CoA judges Hemant Gokhale and VM Kanade ended with the duo's retirement. They had been appointed by the Lodha Committee to ensure proper implementation of the reforms.
"We haven't taken any decision so far. But 600 tickets just won't be enough for us. We need 7,000 tickets because we need to give them to all our (330) club members, donors, Government of Maharashtra, police, fire brigade, sports department, PWD," an MCA source had told TOI on Monday.
The problem wasn't solely about the complimentary tickets count either. In the absence of a leader in the MCA, there isn't an authorized person to sign the cheques on behalf of the association, further creating a chaotic situation for them. All this has eventually cost the MCA an ODI.

The ODI series gets underway on October 21 with Guwahati hosting the first two games. India named their squad for the first two games yesterday.