Last Update on: June 11th, 2018 at 02:05 pm
Stay up-to-date with the latest teams!
Join our Telegram channel and never miss a single lineup change post-toss. 🔄📢

Indian cricketers, who are part of the squad for the One-off Test against Afghanistan have cleared the much-talked-about Yo-Yo test, according to a report carried by Mirror.
As a result, no player will go out of the squad for fitness reasons. Meanwhile, Afghanistan will play their debut Test against hosts starting from June 14 at M. Chinnaswamy Stadium in Bengaluru.
Previously, the Board of Control for Cricket in India (BCCI) said that players who will fail to pass the Yo-Yo test will not be a part of the Test squad.
But, all the players seemed to have touched the benchmark of 16.1 set by the board to make it to the squad.
However, the players who are a part of the Indian team for the limited-overs series against Ireland and England respectively will undergo the test later this week.
The list includes the likes of Virat Kohli and Mahendra Singh Dhoni, who will fly for the white ball cricket.
Meanwhile, all eyes will be on Kohli, who is currently nursing a neck injury he sustained during the recently-concluded Indian Premier League.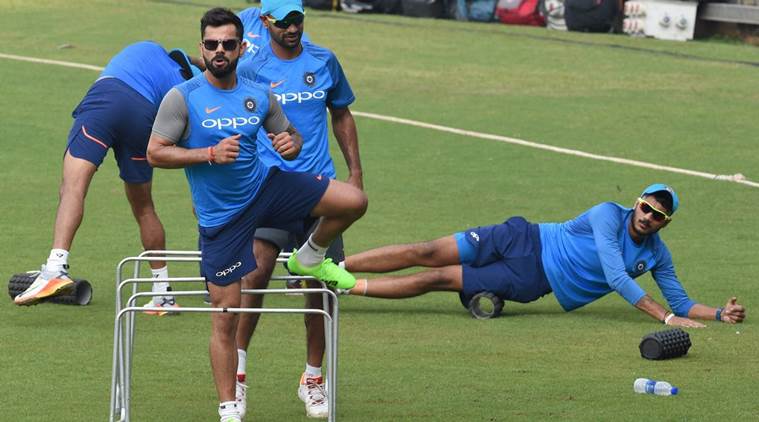 The injury ruled Kohli out of the County stint with Surrey Cricket Club (SCC). He was desperate to play some cricket in England ahead of the start of the England tour.
The 29-year-old Kohli had a poor time with the bat when he toured the country in 2014.
BCCI had given an update on the injury of Kohli and stated he will undergo a fitness test on June 15.
But, he is not part of the team for the One-off Test against Afghanistan. Subsequently, Ajinkya Rahane will lead the team in his absence.
Team India's tour of the United Kingdom (UK) will kick off with two Twenty20 Internationals against Ireland to be played on June 27 and 29.
Following that, India will fly to England to play three One-day Internationals and three T20Is.
After a break of two weeks, the two teams will have to face-off in a five-match gruelling Test series, which will be an ardent test for the visiting team.
Concluding, Indian team now led by Kohli have lost the previous two Test series in England.
Also read: Nitish Rana exchange rings with his longtime girlfriend Sacchi Marwah