Chennai Super Kings (CSK) leg-spinner, Karn Sharma has made a hat-trick of titles with three different teams in three consecutive years.
There is some wizardry that propels the leggie to a new Indian Premier League franchise every year, and wherever he goes, the titles follow.
Meanwhile, he was part of the winning Sunrisers Hyderabad side in 2016, Mumbai Indians in 2017 and last week, he laid his hands on the trophy wearing the Chennai jersey.
However, Karn also tasted Ranji success in 2017-18 on his debut season with Vidarbha; he moved from Railways last year. While speaking to Sportstar, the 30-year old leg-spinner talked on various issues ranging from IPL to various other issues.
It was a different feeling
Talking about his experience winning the title with CSK, Karn admitted it is a different feeling. He also lauded the Yellow Army for being such loyal fans in the stadiums.
"It was mad. We are happy that we won it for the fans and support staff. There were criticisms regarding the team combination after the auctions. This was a different feeling compared to the last two times. I haven't seen such a fan following in any other team in the IPL. You could only see yellow in the stands," Karn said.
He also added he was ready for the opportunity, as he was aware opportunities could come at any point. Karn also noted the shift in venues hurt his playing chances.
Having three titles is huge
Talking about the differences in team cultures in all the franchise, Karn mentioned every franchise follows different rules and regulations. He stressed individuals have different plans, and if they stick to their plans, the team wins.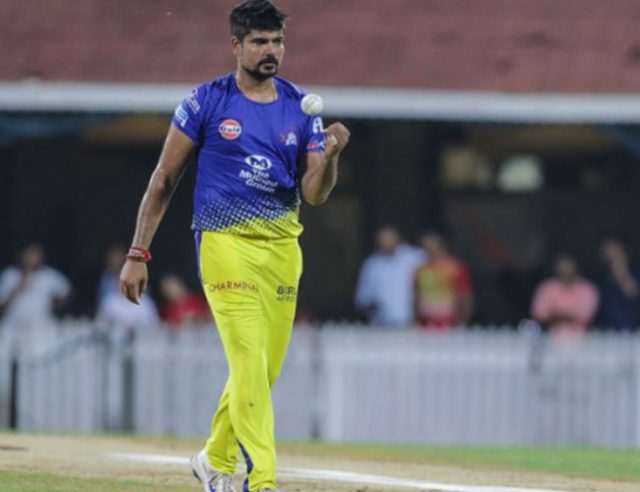 "Every franchise follows different rules and regulations, but playing a final is a big thing irrespective of the team you play for. Having three titles is a huge thing for me. When I was with SRH and MI, both the franchises were in top two leading up to the play-offs. It was the same with CSK this season, so I couldn't find any major difference. When you are doing well throughout the season, the approach doesn't really change. But individuals have different plans and if they stick to their plans, the team wins," he added
In conclusion, Karn admitted he is eyeing the upcoming domestic season. He will train harder and will try to win everything possible.
Also Read: Steve Smith makes shocking revelations post ball-tampering scandal