The BCCI is currently searching for a title sponsor for this year's Indian Premier League (IPL). Earlier this week, VIVO sensationally pulled out as sponsors. The Chinese mobile manufacturing giants took the decision just a couple of days after the  after the IPL Governing Council announced that it has retained all of its sponsors including VIVO for IPL 2020.
VIVO was in the middle of a social-media storm in the last 48 hours after the IPL GC's decision. The BCCI and the IPL GC faced criticism for deciding to not cut ties with the Chinese company. Chinese sponsorship became a bone of contention after the deadly clashes between the Indian and Chinese troops in eastern Ladakh in June.
New sponsors:
With BCCI looking out for new title sponsor, Coca-Cola India and Byju's are reportedly among companies that may bid for the title sponsorship. The sponsor will likely sign a deal for just this year as VIVO, which had agreed to pay ₹440 crore a year for the five-year sponsorship deal, may return as the main sponsor next year.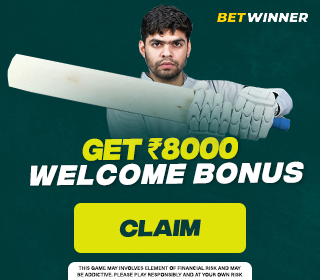 Several firms, including Byju's and Coca-Cola, are eyeing the opportunity to sponsor India's most-watched sports event, hoping to cut a deal with BCCI, according to Live Mint.
Online education startup Byju's, which is also the sponsor for the Indian cricket team, is currently in talks with BCCI for the title sponsorship for IPL 2020. The report stated that the startup, which recently secured funding worth $500 million from multiple investors, has set aside ₹300 crore for the sponsorship deal. Coca-Cola India is also evaluating its plans to sponsor the IPL.
"We continue to stay invested in cricket and (are) observing how the situation evolves. We are awaiting more details before taking a decision," the company said in an emailed reply according to the news outlet.
Top media buyers said BCCI may not be able to command a similar amount that Vivo was paying, owing to challenging market conditions. However, the board might attract e-commerce platforms as IPL 2020 is coinciding with the festive season.
"With deep pockets, e-commerce firms such as Amazon are likely to be in the running to clinch the title sponsorship. It would be an opportune time for online firms to be visible and advertise as they also make a splash for flagship sales in October," a senior media buyer told the news outlet.
IPL 2020 is scheduled to take place in the UAE from September 19 to November 10. All the franchises will leave for the UAE later this month but not before August 20.