Even though Rajasthan Royals are set to return to the Indian Premier League next year after serving a two-year suspension, Jaipur could miss out on hosting the Indian Premier League matches again.
Rajasthan Cricket Association (RCA) is currently waiting to get the BCCI's re-affiliation, but the timeline for the same could extend by almost a month owing to confusion over the date of a hearing at Rajasthan High Court.
According to The Times of India, justice Manish Bhandari, at the last hearing on the dispute between the Indian cricket board and the RCA, had said he would take up the case after the BCCI's Special General Meeting, which was scheduled on December 11. Bhandari had asked the BCCI to present its conditions for revoking the ban on RCA at the hearing.
"The judge wanted to know when the BCCI SGM was scheduled," an RCA official told The Times of India.  "When we informed him that it was on December 11, he had deferred the hearing to December 12."
Also Read: Here are the Five Players whom Delhi Daredevils can Retain for IPL 2018
However, some mistake or miscommunication led to a goof up, as instead of putting December 12, January 12 was put on the official register. Justice Bhandari then went off on a month-long vacation on December 13, and there wasn't enough time to reschedule the hearing before his departure.
Early this week, the BCCI had announced its decision of revoking the ban on RCA. However, the board had also put some conditions along with it. The BCCI made it clear the RCA can remain with the parent board of the nation as long as Lalit Modi is kept out. The BCCI also added a clause where the ban will come back if Modi returns in any capacity.
Also Read: 5 Players Mumbai Indians Might Retain for IPL 2018
But the RCA is yet to receive any communication on the matter from the BCCI. The board was expected to place the SGM decision at the High Court before communicating it to the RCA. But as of now, any progress in the case seems likely only after January 12. And before that, the venues for the eleventh season of the IPL are expected to be finalised which can see Jaipur missing out on the games again.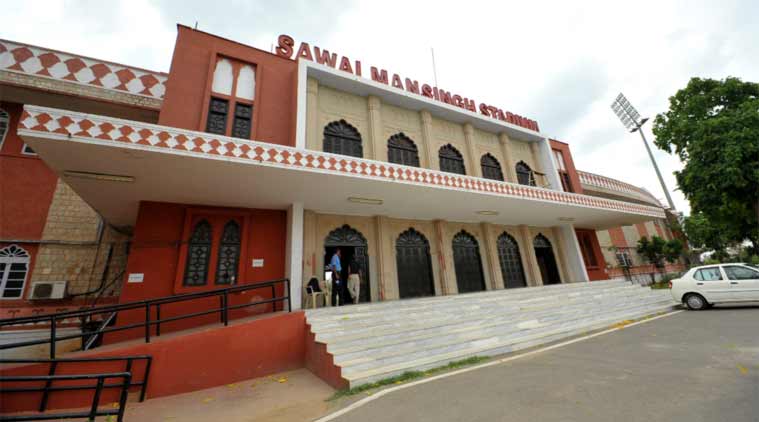 After the BCCI's decision at the SGM, RCA president CP Joshi had immediately written to the board, requesting it to allot Royals' home matches at Jaipur's Sawai Mansingh Stadium but the board is yet to reply to the request.
Also Read: 5 Players Kolkata Knight Riders Might Retain for IPL 2018
Video of the day: