The turn of the century has seen Team India's fielding reach a different level. The likes of Yuvraj Singh and Mohammad Kaif were the flag-bearers and sowed the seeds which has gone on to make India one of the best fielding sides in the world right now. The likes of Virat Kohli, Suresh Raina, Ravindra Jadeja and Ajinkya Rahane have made India a top-class fielding side but former South Africa batsman Jonty Rhodes feels Suresh Raina tops the list of the best fielders in the team.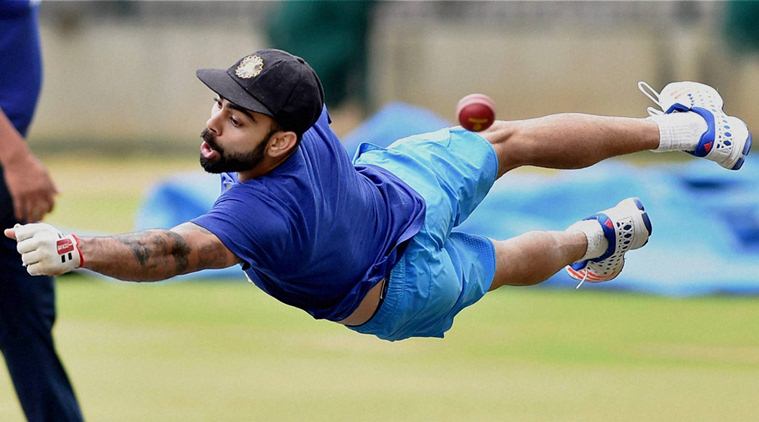 Arguably the greatest fielder of all time, Rhodes was more than a decent batsman and scored over 8,000 international runs but will be always remembered for his unbelievable fielding. The 48-year old, who has played over 300 international games, has been plying his trade as the fielding coach of Mumbai Indians for quite some time and certainly knows a lot about the Indian players.
He has said that current India captain Virat Kohli is a fine fielder but Suresh Raina is the best fielder in the country. Raina is currently out of the Indian team with his last appearance for the national team coming in January this year during the T20 series against England.
"Yuvraj Singh and Mohammed Kaif were some of the better fielders around. Virat Kohli, he is ok. But Suresh Raina for me is the best fielder in India. He goes for the ball, regardless of whether he thinks he can get it or not. He reminds me a lot of a much younger Jonty Rhodes," he said.
Rhodes further said that the meteoric rise of T20 cricket has put the future of not only Tests but also One-Day Internationals in trouble.
"In my opinion, it is not Test cricket, but 50-overs cricket that is in trouble. T20 has changed the way the game is played now and Test cricket has become more exciting. T20 has brought a change in the manner cricket is played these days. In Test cricket, they play with a lot of freedom now, there is no fear of failure," he said.
"When I was playing in the last century, batsmen used to struggle in the 90s. The nervous nineties they called it. There were several batsmen who got out in the 90s. Now, that is not the case. Some times, batsmen reach 100 from 94 with a single shot, a six. The players are very confident these days. I don't think Test cricket is in trouble. In reality, 50-over cricket is in trouble," he added.