Jos Buttler had caused a stir in the cricketing world with the x-rated message to himself written on his bat.
During the second Test against Pakistan, Sky Sports cameras showed those words to the entire world. The message, written on the top of his bat handle, reads: 'f*** it'.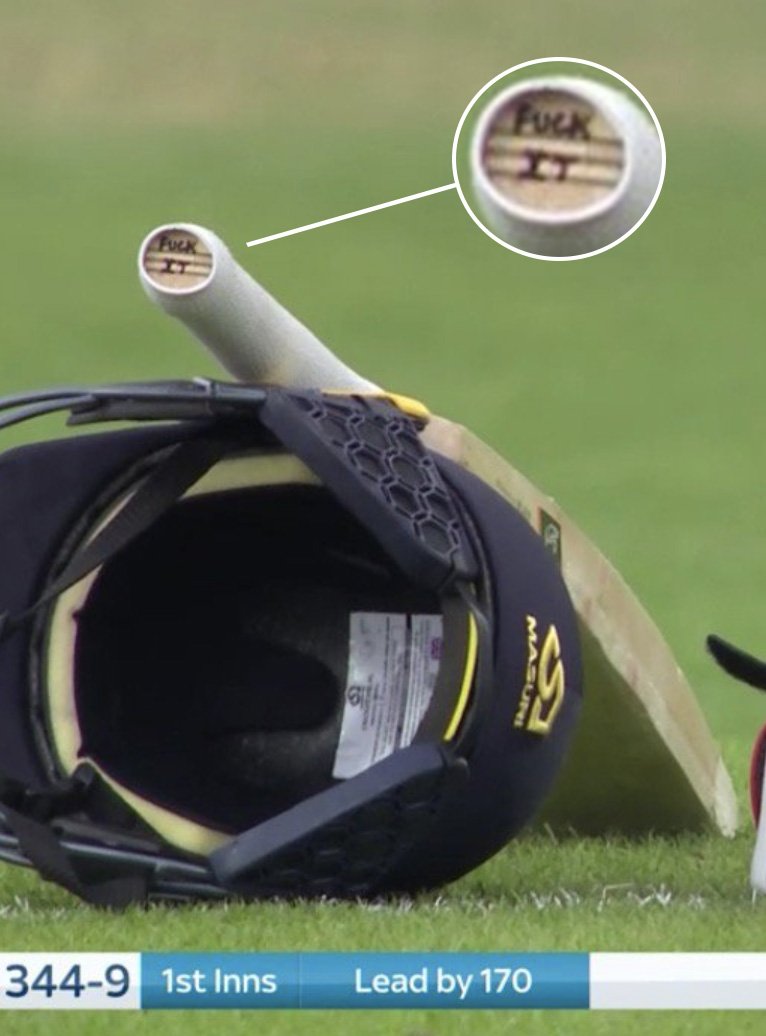 Speaking after the second Test, Buttler revealed the reason behind writing those words on his bat. The wicketkeeper-batsman said the phrase reminds him that cricket is just a game.
"It's just something that reminds me of what my best mindset is," he said. "When I'm playing cricket – and probably in life as well. It puts cricket in perspective. When you nick off, does it really matter? It's just a good reminder when I'm in the middle when I'm questioning myself, and it brings me back to a good place."
Well, the message worked for Buttler this time, as his explosive unbeaten 80 laid the platform for England's series-levelling win. Buttler was making a comeback in Tests through this series and fully justified the selectors' decision. Buoyed by his performances in the IPL, Buttler's scored two fifties in three innings.
He further said England needs to deliver consistently. While Joe Root & Co. were at their devastating best in the second Test, they were dismal in the first Test at Lord's.
Pakistan had thrashed them by nine wickets in the opener before the hosts won the following game by an innings and 55 runs.
"To front up and come and play like this is fantastic. But it's about doing that consistently. The culture has to allow that to happen. There's a really good feeling in that dressing room, and that's something we have to keep very tight. 

That's the most important thing, in my opinion. With the white-ball side, there's always been that drive of trying to push boundaries. We've got guys in there with great records, and it showed in this game how hungry they are to not rest on those records," he said.
Prince
An avid cricket lover, I just love this game more than anything. Writing about cricket keeps me closer to the game.
Related posts