Looks like the broadcasters have just decoded the reason behind Jos Buttler's resurgence with the bat in recent times.  The England star's x-rated message to himself was accidentally broadcast by the Sky Sports cameras and it is safe to say that it caused quite a stir in the cricketing fraternity.
Buttler's note-to-self was shown across the world while he was tormenting Pakistan during the just-concluded second Test in Leeds.  The message, written on the top of his bat handle, simply reads: 'f*** it'.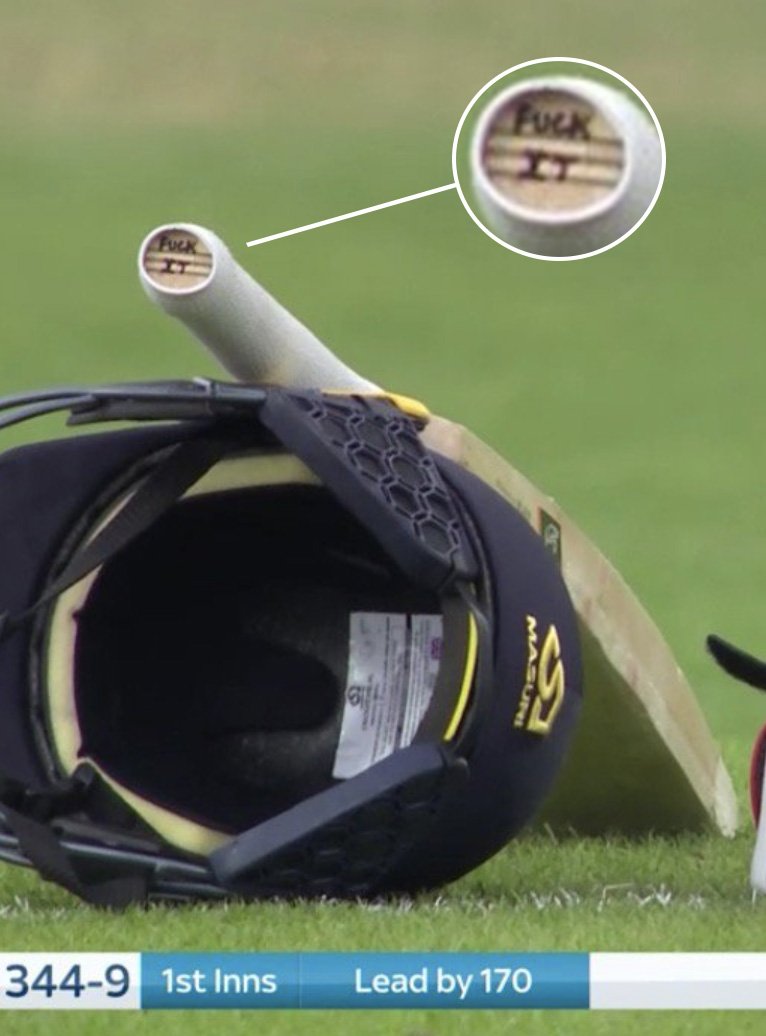 Well, the message worked for him as he starred with the bat for the hosts. While wicket kept falling from one end, he tormented Pakistan from the other. The wicketkeeper-batsman remained unbeaten on 80, helping England score 363 and take a lead of 189.
England went on win the game by an innings and 55 runs to level the two-match series.
Meanwhile, Buttler can land in hot waters for the message written on his bat. The ICC Clothing and Equipment Regulations states "Personal Messages" must be approved by the ICC. And it is highly unlikely that the governing body would have approved of this message. For a first offence, Buttler is likely to get a reprimand.
Buttler has been in red-hot form since making a comeback to the Test side. At Lord's, the 27-year-old made 67 in the second before the 80-run knock in Leeds. Prior to the series, he had set the IPL on fire by scoring five consecutive fifties including two unbeaten 90s.
"Having not being selected in the Ashes squad, I had thought maybe the best way of being the best red-ball player I can be was to stop playing white-ball cricket for a couple of years and give red-ball cricket a real stab," Buttler told BBC Radio 5.
"You wonder whether when playing a lot of white-ball and franchise tournaments, do you have enough time to work on your game seriously and show you are trying to improve and get back in (the Test team)?
"Then you come back to it and think there is no reason you shouldn't be able to play all forms.
"What is really my strength I would have been going away from. It probably wouldn't have been a very smart decision," he had added.