New Zealand fast bowler Kyle Jamieson was at the top of his game as he sent the stumps flying on a couple of occasion in his sensational hat-trick in the second day of Plunket Shield match against Central Districts. The hat-trick also capped off a inch-perfect start to the season for Kyle Jamieson.
Jamieson had picked up eight wickets in the previous match and continued his momentum in the ongoing game. He removed Tom Bruce, Dane Cleaver and Brad Schmulian to complete his hat-trick in the 27th over. He thus returned figures of 5/41 in the match which is last two deliveries uprooting the stumps.
I thought of getting big inswinger to make them play: Kyle Jamieson 
Jamieson was might impressed with his performance and said that he wanted the batsmen to play with his big inswinger. The quick also mentioned that when a bowler is on hat-trick he goes on pole-hunting. He has been working since a couple of years to add inswingers to his armoury of bowling.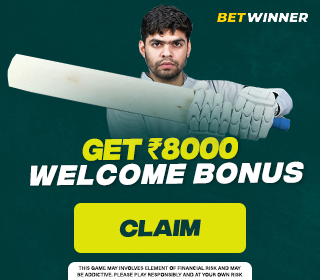 "I said to mid-off and mid-on, I'm just going to bowl a big [inswinger] and try to make him play," Jamieson said. "When you are on a hat-trick you have to try and go pole-hunting a little bit, it managed to come back a wee bit and the rest got swept up in the emotion of it. Pretty cool moment."
"It's been a couple of years work," he said. "Did a little bit last winter and continued it this winter. I got a couple out of the hand last week which settled the nerves in terms of bowling it in a game, it's nice to be able to offer a couple variations to keep the batter guessing.
"My first impressions of watching all the guys run, both the Aussies and the Kiwis, was just how much they attacked the crease and I thought there's probably a little room to move for me in that area. I did a little work in the nets in Sydney and then brought it back, it's about finding ways to keep improving and adding bits to your game. It helped me at the back end of last season and just trying to take it forward into this one."
HAT-TRICK ball and Kyle Jamieson does this at @edenparknz Outer Oval for @aucklandcricket against the @CentralStags! LIVE video scoring | https://t.co/fkuhIVuqJH #PlunketShield pic.twitter.com/tFCoRJr6Y4

— BLACKCAPS (@BLACKCAPS) October 28, 2020