Limited-overs cricket might have been ruling the roost in this generation but nothing can beat Test cricket when it comes to enjoying the true essence of the game. Over the years, the longest format of the game has provided excitement and adrenaline rush like no other format. Seeing an outcome in the five-day game is surely desired by one and all but sometimes even a drawn game leaves the fan sated and fulfilled.
Ever since its inception, Test cricket has witnessed some classic drawn ties where a single player defied all the odds to save his team from a certain defeat. And so here  we are presenting to you 5 such instances when batsmen saved the Test against all the odds:
5. Bruce Mitchell: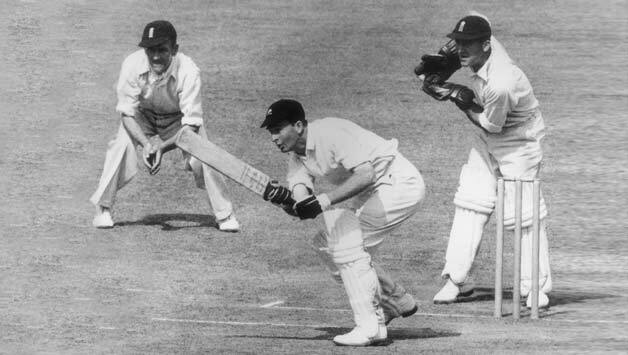 The series between the mighty England and South Africa in the summer of 1947 was all about Denis Compton and Bill Edrich's extraordinary run-fests. The African country had very little to cheer about in the first three of the four-match series as they lost all the matches and were staring down the barrel in the final match too. However.  Bruce Mitchell played one of the best ever innings in the Test cricket to help South Africa avoid the 4-0 embarrassment.
In fact, Mitchell took his team agonizingly close to a sensational victory as they finished with 423 for 7 chasing 451 – close to an upset victory.
But before that a draw looked very unlikely as the South African team needed to see off 140 overs to save the match. But Bruce Mitchell scored a brilliant 189* to save his team and finish the series on a good note.