Australia will lock horns with the touring England side in the third Magellan Ashes Test series starting from December 14 schedule to be played WACA, Perth. Australia is likely to make a single change as they will go with Western Australia's all-rounder Mitchell Marsh in place of Peter Handscomb; however, former Australian cricketer Mike Hussey is of the opinion to give out-of-form batsman Peter Handscomb a nod ahead in the third Test.
While Handscomb has struggled for every run in this series, Hussey feels that Australia's bowling attack can do the job without the all-round service of Marsh on what is expected to be a flat Perth pitch.
"If it was up to me personally, I would stick with (Handscomb) because it's a pretty tough call to drop a guy straight after a day-night Test match, that pink ball, where it's tough for the batters," Hussey was heard saying to this week's episode of The Unplayable Podcast.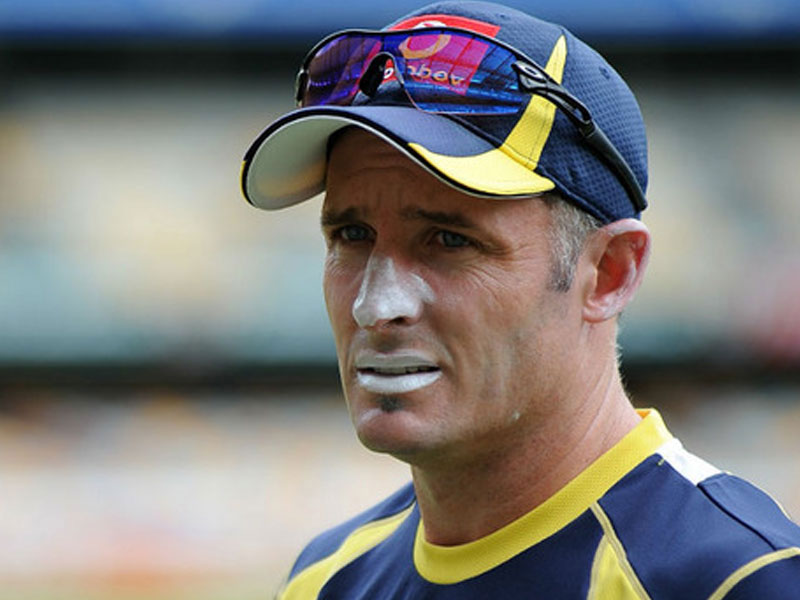 However, Hussey believes the Handscomb has had a good start to his international career as he averages 47 in Test cricket, although he has struggled to score runs in this season.
"On the extra bowling side of things, I think the four bowlers have done a fantastic job working well together, they complement each other well, they'll be well rested after having the best part of a week off leading into the next Test match. Personally, I don't see the need to change things up too much. And that's me as a proud West Australian saying something like that where I'd love it if Mitch Marsh got an opportunity as well," the former Australian match winner stated.
Handscomb has registered scores of 14, 36 and 12 in the Ashes and has been bamboozled by England's swing bowlers James Anderson, Stuart Broad and Chris Woakes.
However, Australian coach Darren Lehman admitted the characteristics of WACA pitch will determine whether the Australian team needs some extra overs which will be provided by the all-rounders.
"It's good to know Australia has some class players on the side that can come in and do a great job. Mitch Marsh has been in great touch for Western Australia with the bat. He's probably come back with the ball a little bit quicker than what people expected, so that's the added the bonus and why he's been rushed back into this Australian squad," Lehman said.
However, Marsh didn't bowl a lot of overs for Western Australia due to a shoulder problem. On the other hand, speedster Jose Hazlewood believes that it will good to have someone who can bowl some extra overs; however, the rested bowling attack is once again ready to go.
"You always want an all-rounder, but at the same time you want those runs at No.6. At this stage the bowlers are fresh, we've got another break after this (match), it's up to the selectors how they feel," Hazlewood signed off.