Former Australian speedster Mitchell Johnson, who decimated the England team by bagging 37 wickets last time England visited Australia four years ago, reveals the plan on how to get the immensely talented Australian skipper Steve Smith out.
Johnson showered heaps of praise on the current Australian skipper Smit, who has incredible career statistics of 22 hundred in 59 Tests at an average of 60, and a ratio of converting half his 50s into 100s. Johnson also credited his hard work and determination as the sole reason for his transformation from a no 8 batsman to the world no 1.
Johnson further feels that his captaincy has done him a world of good and he is not happy until he has hit a thousand balls perfectly.
Johnson also admitted that Smith is a different sort of captain very much unlikely of Michael Clarke and Ricky Pointing and said that it is more about what he does on and off the field rather than using words.
Also Read: http://cricketaddictor.com/cricket/ashes-series-captain-root-england/
The 36-year-old Johnson while talking about his plans to get the talented Smith out revealed he would have bowled a lot of bouncers and would target him verbally.  The left-armer was shocked by seeing the English bowlers not targeting him with words in the Perth Test after being successful in Adelaide.
Johnson further questioned Root's strategy and said that Chris Woakes should have targeted him with bouncers from around the wicket as the square boundaries are long at WACA.
Also Read: Joe Root, Alastair Cook Have Done Next To Nothing – Graeme Swann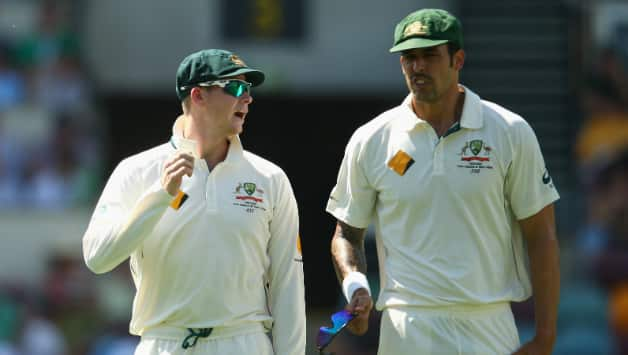 Apart from bowling short deliveries, Johnson admitted that he would have targeted Smith's fourth stump and then try to push him wider and wider before going for a yorker behind his legs. The left-armer also felt that the England bowlers were too short with the ball.
While talking about England's strategy for the next two matches, Johnson mentioned that England will have to bowl with more pace and use Mark Wood, who was bowling 90mph last week for the England Lions. Johnson further added the Root put a fielder in his eyeline until he finds it irritating.
Also Read: Steven Smith Hails Pace Bowling Brilliance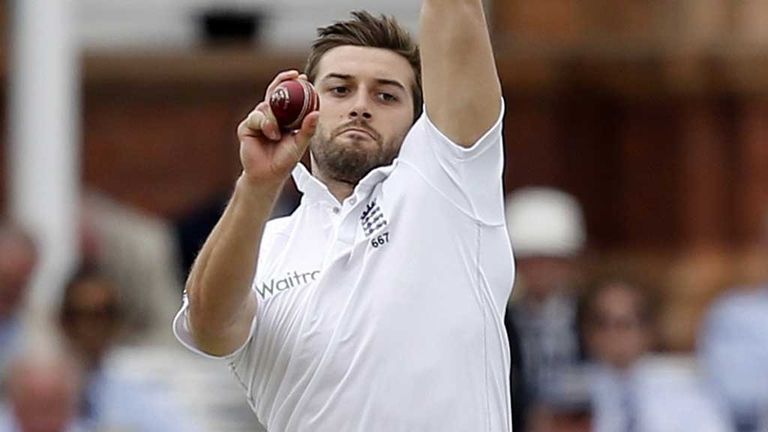 However, Johnson maintained that the main test for Smith will be scoring runs in the green pitches of England against bowlers like Anderson who will be dragging him forward with away-swingers then the odd one that swings back in.