As the much-awaited auction of the Indian Premier League (IPL) comes closer, there has been a lot of debate amongst the franchisees. The IPL Governing Council recently brought some changes to the rules regarding the retention policy. However, there has been a little bit dissatisfaction among the other teams regarding the favours being meted out to the returning Chennai Super Kings (CSK) and Rajasthan Royals (RR).
CSK and RR were handed over suspension for two years following the 2015 edition. As they are making a comeback, they've been allowed to retain players from their squad in 2015 that were picked by Rising Pune Supergiants (RPS) and Gujarat Lions (GL). Some franchises aren't pleased with the decision, considering the two teams don't have contracts with any players currently.
According to a source in Telegraph, if this was the case, every player should've been brought to the auction.
Also Read: Ricky Ponting Not To Coach Any IPL Franchise In IPL 2018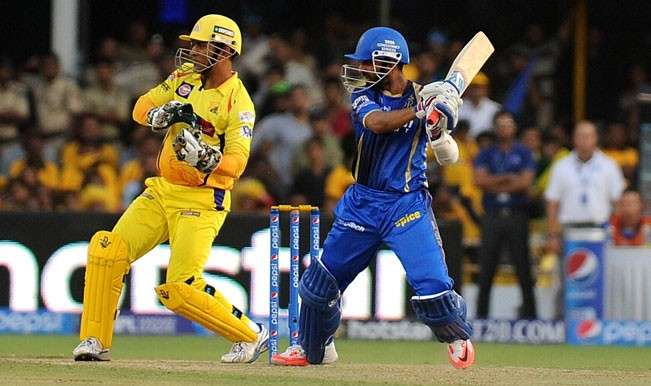 "It's common sense that a franchise can retain simply those players on its rolls. But neither the Super Kings nor the Rajasthan Royals have a single player with them at this point in time… Why should the two franchises retain on the basis of their 2015 squads? If that had to be done, then every single player ought to have gone into the upcoming full-fledged auction," he stated.
The source further went on to accuse the Governing Council of being biased.
Also Read: Sunrisers Hyderabad to Retain Warner, Dhawan, and Bhuvneshwar
"Clearly, some people have a vested interest, which is why a blatantly unfair policy has been forced into place. I'd say it's even ridiculous at one level," he further admitted.
However, Kolkata Knight Riders (KKR) is in confusion whether to retain their skipper Gautam Gambhir. While he has been amongst the top run scorers in the IPL, he is nowhere near his form in the recent past. KKR is likely to retain one among Sunil Narine, Manish Pandey, and Andre Rusell and try to get Gambhir through Right to Match.
The IPL Auction is slated to take place on 27th and 28th January.