Former India skipper Sunil Gavaskar feels Ravi Shastri is the front-runner to bag the post of Team India's head coach.
After the Board of Control for Cricket in India (BCCI) extended the deadline for the application of the post, Shastri applied for the same for the second year in a row. Before Anil Kumble was appointed the coach in June last year, Shastri had taken the position of team director between 2014 and 2016 and had enjoyed good success. During that period, Team India reached the semifinals of World Cup 2015 as well as the World Twenty20 2016.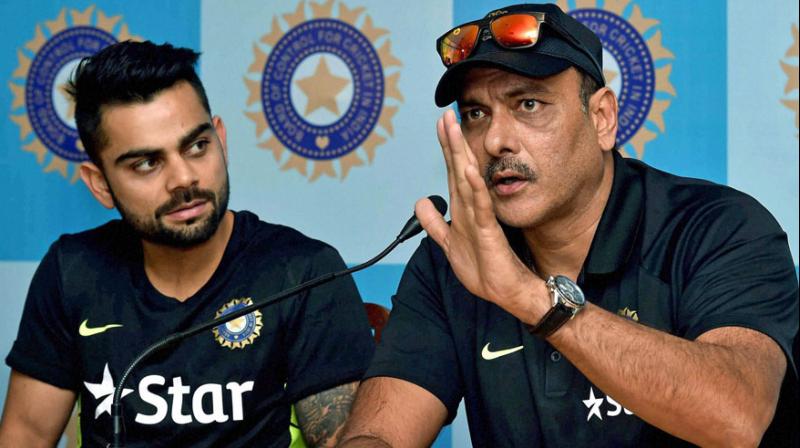 He had applied for the job in 2016 but the Cricket Advisory Committee (CAC) chose Kumble over him. But Shastri is once again seen as the front-runner by many and Gavaskar also feels the same. While skipper Virat Kohli's known liking for Shastri is well known, Gavaskar said that the latter's track record as the team director makes his case stronger.
"Ravi (Shastri) actually was the one where the turnaround actually started for the Indian cricket team back in 2014. After India lost in England, the BCCI asked him to come in as a team director… suddenly there was a change in the team's fortunes over a period of time. Now that he's applied, he's probably the man who is going to get the job," Gavaskar told NDTV.
Apart from Shastri, Virender Sehwag, Tom Moody, Dodda Ganesh, Richard Pybus and Lalchand Rajput have also applied for the post. And while Gavaskar admitted that the likes of Sehwag and Moody will be strong contenders, he said that Shastri's experience puts him ahead of the lot.  Moreover, with Kumble's spell coming to an end due to an alleged rift between him and some players, Gavaskar said that the CAC would keep in mind to appoint someone with whom the team feels comfortable.
"There's (Virender) Sehwag, (Tom) Moody who has done a wonderful job with the Sunrisers Hyderabad (in the Indian Premier League)… yes there are candidates who are around but Ravi has the experience. Ravi has been with the team before, he seems comfortable with the team," Gavaskar said and added:"I would imagine the CAC would go back to a person the team feels comfortable with and give him the job."
Prince
An avid cricket lover, I just love this game more than anything. Writing about cricket keeps me closer to the game.
Related posts