After the second day's play ended, India fast-bowler Ishant Sharma had said the team was hopeful that Virat Kohli and Hardik Pandya would take the second Test away from South Africa.
India had finished the day two on 183 for five and needed a partnership between the two on day three to get close to South Africa's first innings total of 335.
"I think it's pretty important partnership, obviously, because the way Virat is playing it is totally a different game. If Hardik gets going, he can take the game away from the opposition. After tea yesterday, the run out from him was a game changer for us. He backs his strength totally, and I am hopeful they will take the game away from South Africa," Ishant had said.
However, India's hopes of getting off to a good start took a huge blow, and the visitors had themselves to blame for. Pandya let the whole team down with a mistake that can best describe as a schoolboy mistake.
( ALSO LIKE – Bhuvneshwar kumar cricinfo )
India was off to a brilliant start on Monday and seemed to continue from where they had left on Day 2, as Virat Kohli reached his triple-figure mark in a fine style while the side notched up 26 runs off the first six overs. With Kohli looking in ominous form from the other end, all Pandya had to do was to hold firm.
However, his casual approach to reach the crease cost his wicket and spoiled India's start.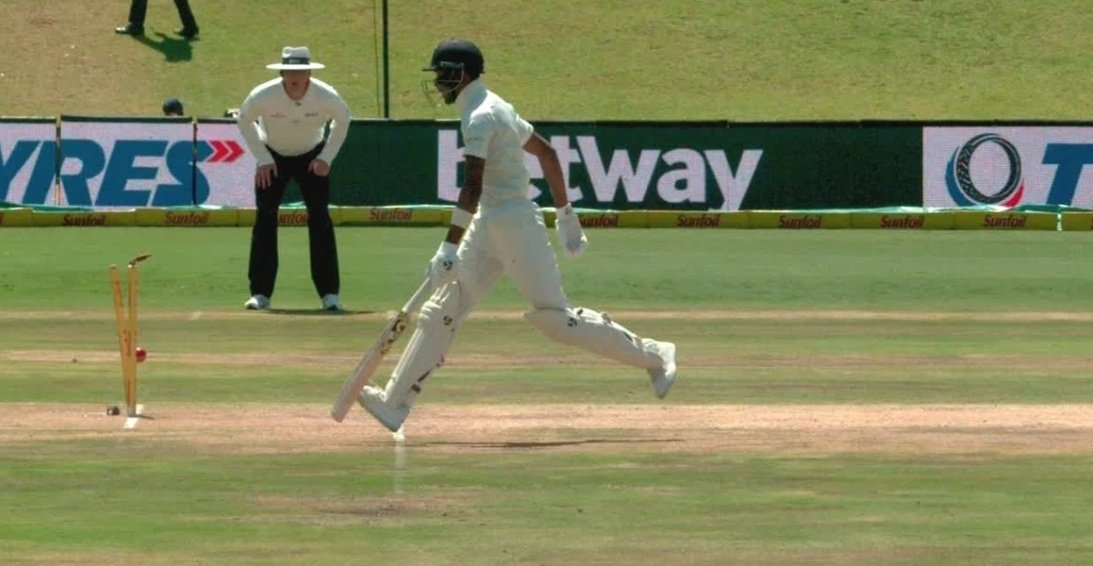 Not surprisingly, Pandya was facing the wrath from several sections and former India skipper Sunil Gavaskar, who was commentating when bizarre run out happened, also slammed the all-rounder. Gavaskar was heard expressing his disappointment over Pandya's casual attitude as he said: "Casual. No, not just casual, that is unforgivable."
Sanjay Manjrekar, who was also in the commentary box, described Pandya's attitude as "arrogant" and went on to cite the example of legendary batsman Sachin Tendulkar, whose confidence never translated to arrogance throughout his career.
Early lesson for Hardik Pandya that this game will come to bite you back if you let confidence become arrogance.

— Sanjay Manjrekar (@sanjaymanjrekar) January 15, 2018
Meanwhile, India skipper Virat Kohli held firm from one end and scored a sublime 153 to guide India to 307. In reply, South Africa finished the day on 90 for 2 with their overall lead extended to 118.
Here is the news feed:
Virat Kohli's Century Was Very Important for Us: Jasprit Bumrah
Ben Stokes Writes an Emotional Message After Been Charged for Affray