India captain Virat Kohli said the team management was exploring a possibility of changing the opening combination ahead of the second Test. which begins from Saturday in Centurion.
Incumbent Test openers Shikhar Dhawan and Murali Vijay failed to impress in the first Test at Newlands. It is likely that Dhawan will make way for KL Rahul, who has good overseas records besides his name. India's third opener, Rahul could get a look at, as the visitors look to level the series after losing the first Test by 72 runs.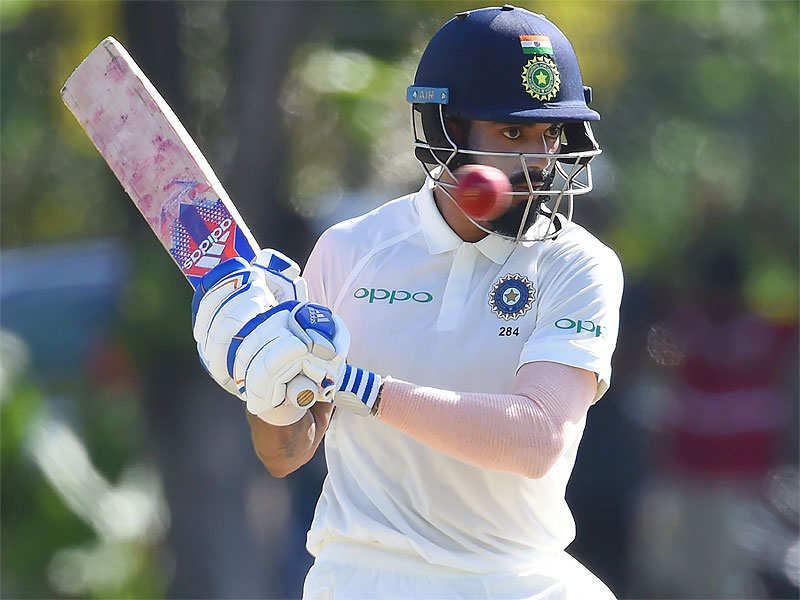 "As far as the opening combination is concerned, we are going to decide in the practice session, what we are going to go with in this game. Might do something also whether we will go with a different opening combination," Kohli said on the eve of the second Test.
Kohli further added that there is no need to panic because of the batting collapses.
"Having said that, there is definitely no need to panic as a batting unit because of collapses. Whether we play five batsmen or six, the batsmen have to apply themselves better. One needs to have a solid technique and face bowling spells. We need to embrace that," he stated further.
Dhawan faced some serious problems facing the short pitch deliveries in the first Test. Kohli said that one needs to maintain their composure to tackle the extra bounce.
"One must not get surprised by the bounce in South Africa. Here the bounce can be steep. One has to keep their composure. The first game gave us exposure to that. We are now better prepared to handle the conditions," he stressed.
Kohli took a potshot at the critics who asked whether Rahane would get included in the first XI.
"Its funny," said Kohli. "Before the last Test, everyone was saying Ajinkya Rahane should not be included in playing XI. Now, in one week, that has changed. Everyone is saying he should be. We don't decide the playing XI as per outside opinion," Virat said further.
Rohit was included as the no five batsmen in the first Test ahead of Rahane considering his recent form. India's failure with the bat raised calls for a few changes in the first XI.
As far as the bowling attack is concerned, Kohli said, the management was happy with how they fared.
Here is the newsfeed:
Playing India was a 'Step Up'- Aiden Markram
Virat Kohli and Co. Visit India House in Johannesburg