At a time when India is preparing earnestly to finish the Test series on a high, Virat Kohli's latest comments more or less hint not everything is well inside a dressing room. A day after head coach Ravi Shastri insisted that another ten days of preparation would have made a difference in deciding the outcome of the series, Kohli contradicted him, saying the team was well prepared.
Before the ongoing series, India had not lost a Test series under Kohli, winning a record nine consecutive ones including the 3-0 win over the Proteas at home in 2015. But all the past performances counted for little against Faf du Plessis & Co., as India were outplayed in both the games. In the first Test, they lost the game by 72 runs while chasing 208 while in the second game they were all out for just 151 while chasing 287.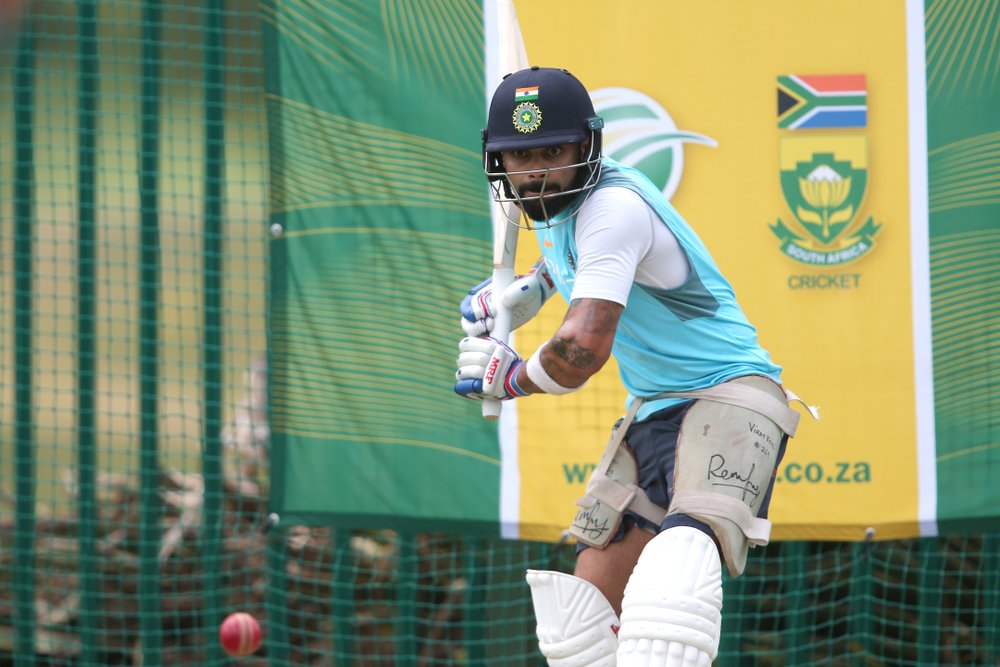 But while the batting performances have made many criticise the team, the Indian team management has also been criticised for several other reasons with the decision of not playing warm-up games. Kohli, however, reiterated that the team did not feel under-prepared before the series started, making it clear he won't give any excuse after losing the series.
"I personally don't feel that we didn't feel prepared starting this series. I won't sit here and point that out after losing a Test series. We had a week to prepare ourselves, five days because one day we were travelling," Kohli said ahead of the third Test starting on Wednesday.
"So we had that, and we went ahead with that. As I said, we are not going to sit and think of outside factors that made us lose. It was our errors, our mistakes of not capitalising on situations that led us to the result being 2-0 so far," the 29-year-old added. "Responsibility isn't just one-sided. I think it's a collective responsibility of everyone and those aspects (of preparing early) are and have been a point of consideration for a while."
Talking about the Indian batsmen, who have not delivered as per expectations, Kohli said:
"We are looking to correcting our mistakes in these two games and intent is going to be a big part of it. Intent can be leaving the ball or defending the ball as well. With your body language, you can get to know how a person is feeling. That's precisely what I meant," the batting star said.
"That's always going to be a big factor. When you are playing in conditions that are not your own, your belief and your body language in each minute of a Test match matters. As a collective unit that is something we have discussed and that is something the guys are looking forward to embrace," he added.
Follow more news about India's tour of South Africa 2018 here.