The buildup to the much-awaited first Test at Newlands has been thoroughly dominated with talks, led by SA's skipper Faf du Plessis, regarding the pitch. Reports were suggesting that the track for the first Test might not be as bouncy and pacy as expected due to the drought that has affected the area.
However, recent reports suggested that Cricket South Africa flew in SuperSports Park curator Bryan Bloy from Centurion to assist Newlands Stadium curator Evan Flint to give the hosts a pitch to their liking, making it very clear that Faf du Plessis & Co. mean business right from the word go. Not surprisingly, the talk regarding the pitch has taken some attention off the much-awaited series. But unlike many who have grown fed up with the discussions regarding the pitch, South Africa skipper Faf du Plessis loves it.
Speaking to the media on the eve of the first Test, the Proteas star hinted that the pitch had been made to suit the hosts.
"I enjoy talking about the pitch. I like the fact that there is some sort of preference that we can try to get an advantage (from). I think the groundsman has done a fantastic job with the heat. The wicket looks good, like it's going to be a good cricket wicket. Nothing extreme. It looks like it's going to be exactly what we wanted," said du Plessis when asked whether he was sick of hearing and talking about the pitch.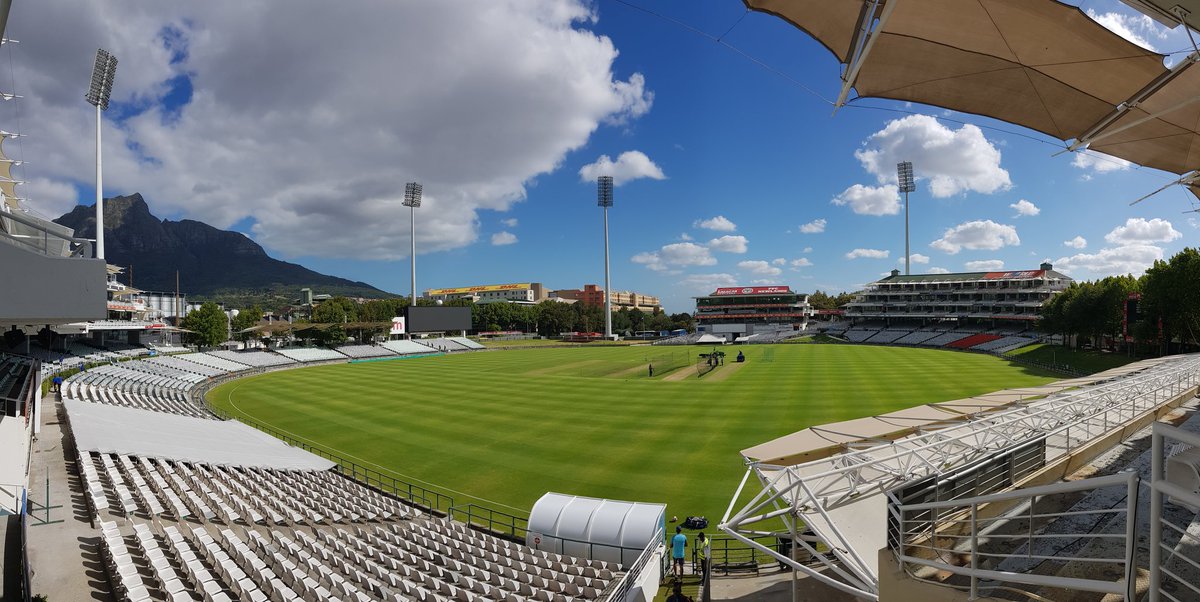 Well, it seems like the tour of India in 2015 is still fresh on du Plessis' and South Africa mind. The Proteas had to play on rank turners, and they had ended up losing the four-Test series 3-0 with their batting failing to deliver on most of the occasions. And his further comments more or less proved it.
When asked about South Africa's recent struggles on overseas tours, he pointed out that the conditions in India were extreme.
"I think India was extreme conditions. We found that very challenging. England was challenging as well but I think that came down to personnel – we lost two very important members of our bowling attack. If you lose one or two of Rabada, Steyn, Morkel or Philander, it's very difficult to replace those because with Test cricket you need consistent skill. But in general, there is a trend where teams are struggling away from home and we are very proud of our record away from home," he said.
In fact, the South Africa skipper looks so hell-bent not to give the visitors even the slightest of advantage that he went on to say that the hosts want to eliminate spin as much as possible.
"In a perfect world it will be a quick wicket that nips around a bit. We also want to try and eliminate spin as much as possible. When we played Sri Lanka here last time, it was a really good wicket. You don't want excessive seam movement because that brings both bowling attacks into the game. We feel with our seam resources, on a wicket that has some pace and bounce, we can exploit some of those areas in their batting line," he said when asked about what is more important between bounce and lateral movement.
The series has been tipped to be a high-voltage one with world number one India clashing with the world number two Proteas, and du Plessis is looking forward to the challenge.
"It's good that we can have some importance to this series. Big series are why you play. We don't have an Ashes, so it's good to see that India v South Africa can start becoming a really big series. There are some really high-class players that are going to bash it out over the next four weeks so that's exciting," he said.
One player who can cause a lot of trouble for the hosts is India skipper Virat Kohli. The 29-year old is entering the series after scoring one century and a couple of double century in his last three matches and has been in stunning form since taking the captaincy.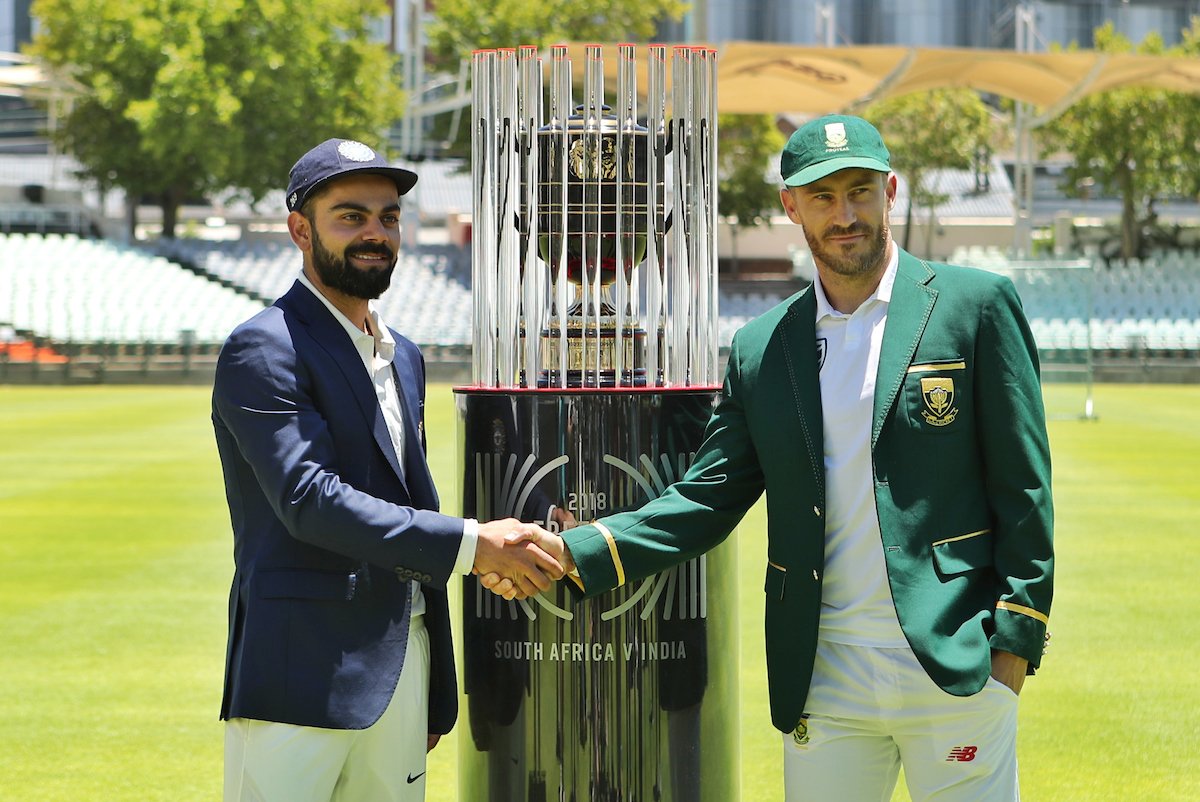 "He is a very good player. His stats don't lie. I am not going to tell you what the plans are. We are hoping we can put some pressure on him. If we can keep him quiet, we have a much better chance," said du Plessis when asked about his India counterpart.
Here is the news-feed:
South Africa vs India 2017-18: India's Poor Record at Newlands
South Africa vs India: Captain Kohli all set to break Kapil Dev's record
Follow India's tour to South Africa here: South Africa vs India
Video of the day: