England captain Eoin Morgan feels that Ireland's top-order batsman Paul Stirling deserves a worldwide spectator after his terrific stint with the bat in the recently concluded T10 league at Sharjah. Eoin has played with Stirling in England's County League at Middlesex and has also been his captain at the Kerala Kings T10 franchise.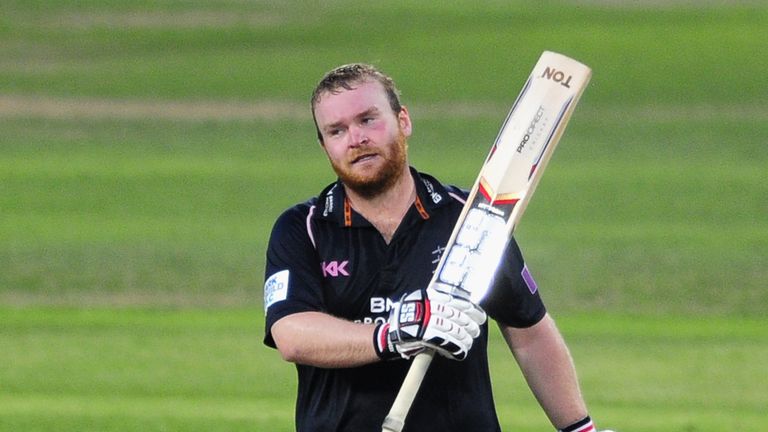 Notably, Kerala won the first ever T10 tournament chasing down Punjab Legends' target of 121 runs with two overs to spare at the Sharjah Cricket Stadium on Sunday.
Kerala got a magnificent start as Stirling and Morgan put 113 runs stand in 41 balls to put their team ahead in the important clash.
Stirling registered 181 runs in five matches, at an average of 90.50 and a strike-rate of just under 200. That was off the back of a century in an ODI against Afghanistan for his country Ireland at the same venue four days before the T10 League.
Also Read: http://cricketaddictor.com/cricket/virender-sehwag-thanks-franchise-owner-making-part-inaugural-t10-league/
Morgan feels Stirling's potential had gone unnoticed mostly because of Ireland team's lack of exposure before they were awarded the Full Member status recently.
"I've played a lot with Paul, more so at Middlesex than anywhere else, and I have watched him come through. He is a hugely talented player, and I am really pleased for him that he has performed on a stage like this that is broadcast all around the world," Morgan showered heaps of praise on Sterling.

Morgan seemed a lot happy as Stirling will not get a lot of exposure as a Test cricketer. "It is fantastic for him because potentially he doesn't get the exposure that he should, being now a Test cricketer but back then an Associate cricketer. It is great to see him expose his talent," Morgan further stated.
Also Read: How About T10 Cricket in Test Format, Enquire Waqar Younis
The tournament witnessed some blistering hitting; however, the full house at the final watched some outstanding display of hard-hitting batting.
Stirling was also elated to play with his former Ireland teammate.
"I watched Eoin bat a lot when I was growing up, and he was always kind of an idol of mine and I wanted to emulate him, and go over and play for Middlesex," Stirling stated.
Also Read: T10 League: Twitter Reacts as Kerala Kings Rout Punjabi Legends to Win Inaugural Edition
Stirling further talked about how it feels to bat with Morgan and admitted that it's always good to bat with him.
"It is good fun. He is a nice, relaxed captain. There aren't too many team meetings, not too many warm-ups. It is all individual – if you want to do it, you do it, and if you don't, you don't have to. It creates that relaxed environment that allows players to go out and perform at their best," Stirling signed off.