Such was the excitement or rather hurry of holding the first-ever international game in Thiruvananthapuram's Greenfield International Stadium that the organisers forgot to make the teams follow the customary prelude of national anthem ahead of the second T20 International on Tuesday (November 7).
The stadium was in danger of seeing its first-ever game being washed out after heavy rain lashed out the city. However, the game was finally started after some relentless work from the ground staff comprising 50 workers.
The workers worked tirelessly through the match-day which made the eight over a side match possible after five hours of continuous rain threatened to spoil the memorable evening.
And so when the ground was ready to hold the game, the organisers forgot to play the national anthem of both the nations. Prior to the third T20I, the national anthem was played throughout series.
Jayesh George, the secretary of the Kerala Cricket Association (KCA), admitted the mistake and issued the apology.
Yes, that was a mistake on our part. We were all there at the ground and in a hurry to start the match after rains. We forgot to play the national anthem. It's a serious lapse on our part and I apologise (to the nation). It will never happen again," George was quoted as saying by Deccan Chronicle.
Meanwhile, India and New Zealand skippers Virat Kohli and Kane Williamson had lauded the ground staff after the game for their tireless work.
"I would like to compliment the ground staff as well for making the game happen so quickly," Kohli said after the series-clinching six-run win. "It was raining for a while here and the drainage system was outstanding. These things matter a lot. It's a collective effort of everyone to provide a game to the fans. And the players, ofcourse want to play. You don't want to come here for four hours and then go back to your rooms."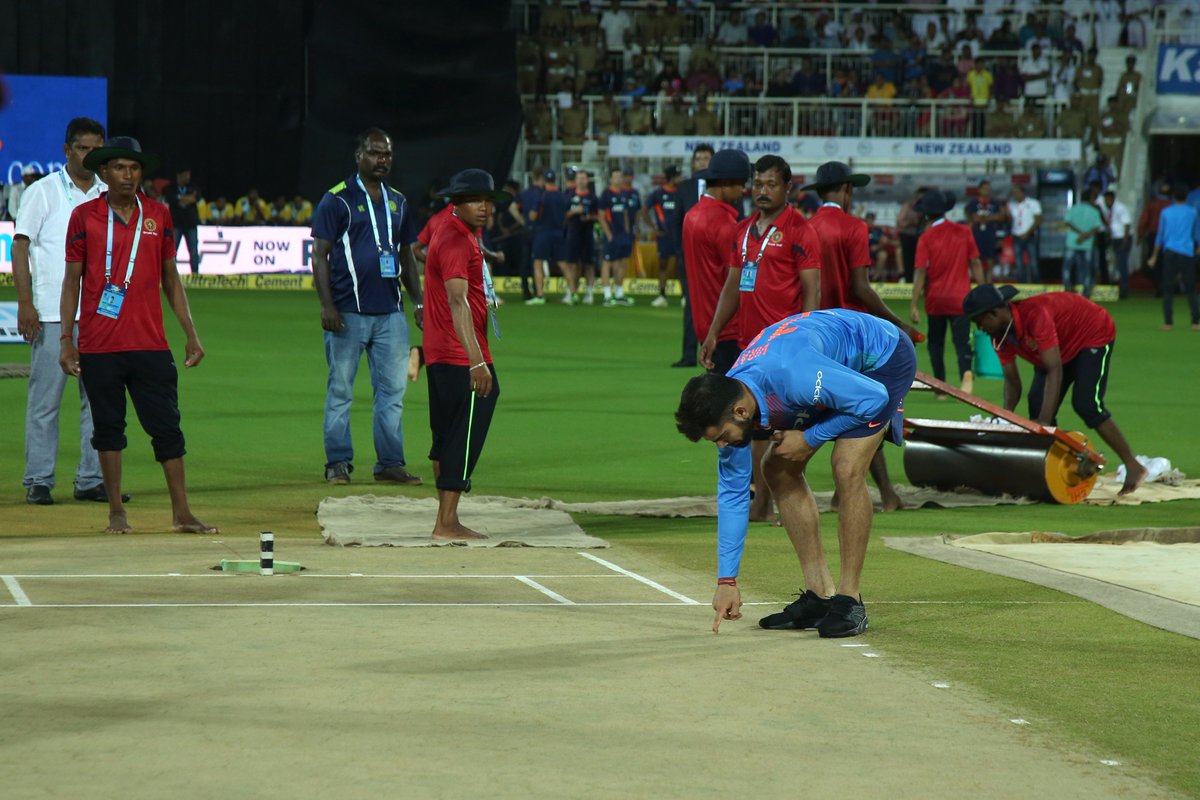 "A lot of credit goes to the ground staff," he said. "I guess you couldn't expect a perfect pitch with so such weather around there was going to be some moisture and there was some in the surface," Williamson said.
Video of the day: