Indian fans have come down hard on Australian women's cricketer, Alyssa Healy, who has stirred controversy on the internet with her latest Tweet. The Australian female cricketer taunted the Indian cricket team after reports emerged that team India is not at all happy with the facilities being provided to the team in Brisbane.
Notably, the Indian cricket team had shown their dissent to travel to Brisbane for the fourth Test due to strict quarantine regulations. Things got heated up as the Indian management received pathetic treatment after reaching Brisbane. It was reported that the Indian players are served as prisoners in the Brisbane province and they have no access to gym or swimming pool.
It was also reported that the Indian team is forced to clean their own rooms and toilets as the quarantine restrictions in the Queensland province have gone very strict for the visitors.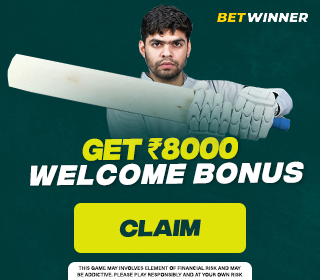 Alyssa Healy Trolled By Indian Fans For Her  Controversial Tweet
As team India complained of the restrictions imposed on them, Australian women's cricketer and the wife of Australian pacer, Mitchell Starc, Alyssa Healy, stirred controversy with her tweet on Team India.
She took to Twitter and wrote, "the Aus and NZ women's teams did their quarantine in the same hotel last year. Here's a shock – we survived…."
Watch the Tweet here:
👋🏻 – the Aus and NZ women's teams did their quarantine in the same hotel last year. Here's a shock – we survived…. https://t.co/9YUTvZ8RqR

— Alyssa Healy (@ahealy77) January 13, 2021
This tweet was enough for the Indian fans to be raged as they came down hard on Alyssa Healy and her husband, Mitchell Starc. Following are the tweets of the angry Indian fans:
Were u in the bubble and away from home for over 4 months before the quarantine too?

— Ankush Goyal (@AnkushGoyal24) January 13, 2021
— Manish (@iHitman7) January 13, 2021
https://twitter.com/_Avinash_18/status/1349268449785102337?s=20
Calm down, mate. They haven't won any cricket lottery, they are here on merit. As for the IPL, watch the Australian cricketers queing up with their tongues hanging out, waiting for the riches…

— Ajay Kamath (@ajay43) January 13, 2021
https://twitter.com/karthikkohli180/status/1349286839006367750?s=20
She is angry because her husband is beaten left right and center on the pitch. Poor guy couldn't even pick tailenders' wickets in last game

— Amy (@Middlclssmowgli) January 13, 2021
Half of the Indian team is broken, many cricketers are not able stand and walk after SCG match, they haven't asked you anything other than 'hygiene' !
When it comes to mental health concerns, does it applies to Maxwell & Pucovski only ?

— Vinyasa (@VinyasaG) January 13, 2021
https://twitter.com/_Avinash_18/status/1349260685159485440?s=20
With same protocols and for a test match where u will slog in ground for 7 hrs and come back to room to do everything by yourself? Specially when half of the team is injured and pool recovery session is a must? Expecting a reply here @ahealy77 .

— ALINJAR DAN (@AlinjarDan) January 13, 2021
Next time Aus tours India, set them up in some of the shady hotels in the cities rather than the swanky facilities they enjoy in India, we will see if they whinge or not.

— Aashish Mishra (@Imaashi25) January 13, 2021
India To Take On Australia From January 15 In Brisbane
The Indian Cricket Team is now all set to take on Australia in the final Test of the series at Brisbane from January 15. The Australians won the first Test while India bounced back in the second game of the series. The third game of the series ended in a draw as Indian batsmen salvaged one of the greatest draws in their Test history in Sydney.
The Indian team is dealing with a lot of injuries as their star men have been ruled out including Ravindra Jadeja, Jasprit Bumrah, Mohammed Shami, Umesh Yadav, Hanuma Vihari. If team India manages to pull off a  win or a draw in the final Test, it will be none short of an achievement.