Finally, after days of speculation, reports, quashing of those reports and confirmation of his non-resignation, Virat Kohli has announced that he will be stepping down as India's T20I captain after the upcoming T20 World Cup, to be played in the UAE and Oman from October 17 to November 14.
Virat Kohli announced this decision of his on Thursday evening, 3 days ahead of the start of the IPL 2021, also in the UAE, where he will captain the Royal Challengers Bangalore (RCB).
The Delhi-born took over India's white-ball captaincy from MS Dhoni in 2017. He has led the country in 45 T20Is, registering wins in 27, and 14 losses; 2 more games were tied which India won in Super Over.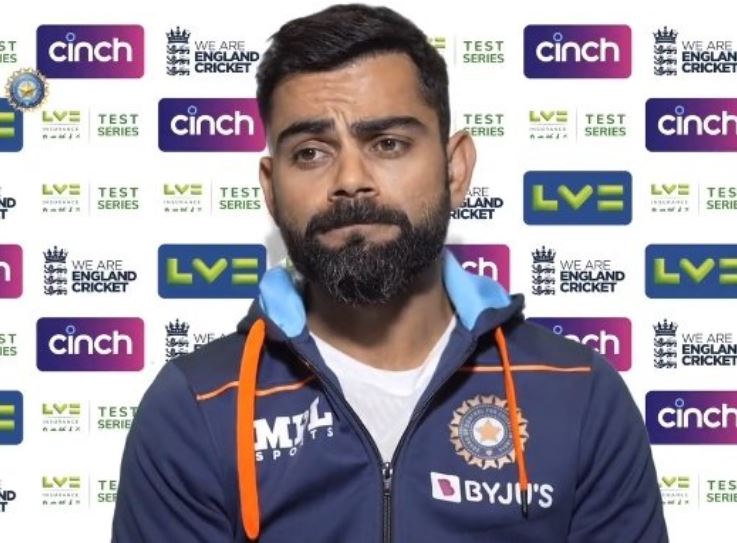 Virat Kohli stated that the workload of being an all-format player and captain has eventually got to him and hence he will step down as the T20I skipper at the end of the World Cup, which would be his first as an India captain. He had previously led the country in three ICC events – the 2017 Champions Trophy, 2019 World Cup, and the inaugural World Test Championship. India, though, lost all three in knockout games.
He will, though, continue to lead the side in ODI and Test cricket. Vice-captain Rohit Sharma will most likely take the baton from Virat Kohli in the shortest format.
"I have given everything to the Team during my time as T20 Captain and I will continue to do so for the T20 Team as a batsman moving forward," Kohli wrote. "Of course, arriving at this decision took a lot of time. After a lot of contemplation and discussions with my close people, Ravi bhai and also Rohit, who have been an essential part of the leadership group, I've decided to step down as the T20 Captain after this T20 World Cup in Dubai in October," the skipper said in his post.
"I have also spoken to the secretary Mr Jay Shah and the President of BCCI Mr Sourav Ganguly along with all the selectors about the same. I will continue to serve Indian Cricket and the Indian Team to the best of my ability," he added.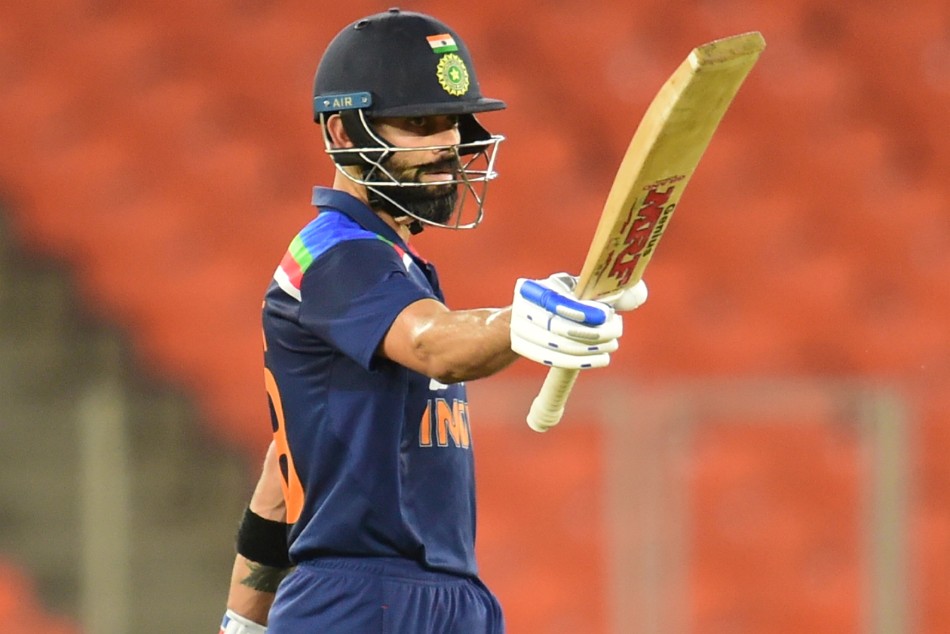 There had been a report in the Times Of India since last week about Virat Kohli leaving the T20I captaincy. However, they were banished by board members.
Therefore, this decision, the statement, from the man himself has taken the fans by surprise after the events of the previous days in the media. Netizens were quick to air their opinion on Twitter; mostly everyone has welcomed and acknowledged this decision.
Here are some of the reactions to the news of Virat Kohli stepping down as the T20I skipper:
What if Kohli wins both IPL and T-20 world cup….@imVkohli @BCCI #ViratKohli #BCCI #captaincy #kohli #Virat

— 𝙋𝘼𝙍𝙏𝙃 🇮🇳 (@Kriketar) September 16, 2021
Fair call, all the good luck for getting home both the trophy and also scoring lots and lots of runs 🙂

— Nikhil 🏏 (@CricCrazyNIKS) September 16, 2021
Average kohli fans today :- pic.twitter.com/McNvHKP8mR

— vaibhav hatwal2 ◟̽◞̽ 🤧 (@vaibhav_hatwal2) September 16, 2021
Virat Kohli 💔

Captaincy brought the best out of him. Hope he remains the best Indian batter in T20s for a long time now.#captaincy #CricketTwitter

— Mohan Manikanta (@mohan_m2299) September 16, 2021
Good Riddance, India has not won any World championship – T20 , ODI or Test under Kohli .

— Rakesh Ahuja (@RakeshKrAhuja) September 16, 2021
Will miss you captain. 😭 pic.twitter.com/vhRQBzaTGf

— Dr Smoking Skills (@Smokingskills07) September 16, 2021
Brave decision by Virat Kohli to step down as India T20 captain, sometimes in life you have to make this type of decisions for the betterment of the Team and for the player itself. Who knows this decision can help him regain his form as batsman and can reach new high. #ViratKohli

— Shubham Dalmia🇮🇳 (@thesonofsports) September 16, 2021
Good decision. It would bring back the ruthless Kohli we want to see with the bat.

Class of Virat has been overshadowed due to his captaincy pressure. Hope to see that firing Kohli again. https://t.co/7cyhMdITbG

— Rahul K (@whiteknightxr) September 16, 2021
You could have waited for next year's T20 WC skip, but you must have thought something before taking this decision. We all fans respect what you've done in T20Is, as a batsman & also as a captain, and will continue to respect.
Lets win this T20 World Cup for him boys, @BCCI.

— Neelabh (@CricNeelabh) September 16, 2021
Kohli fans rn😭 pic.twitter.com/jgNlx7YlW3

— AaYuu  (@A_BrahminGirlll) September 16, 2021
Virat Kohli fan's now pic.twitter.com/zk2RDx1Zso

— Ravi MSDian™ (@Dhoniheree) September 16, 2021
Virat Kohli was not doing good as a captain but he did it really good by leaving it. Cricket player must know when to leave captaincy and playing cricket. This really important trait also and Australian cricketers are best example of it.

— The BBC (@BabaBakChod) September 16, 2021
Hope your T20 captaincy ends with the world cup title. All the best King.

— THE SKIN DOCTOR (@theskindoctor13) September 16, 2021
Virat Kohli As Captain in T20 Internationals:

•Won T20 Series in ENG (2-1).
•Won T20 Series in NZ (4-0).
•Won T20 Series in AUS (2-1).
•Won T20 Series in SA (2-1).
•Won T20 Series in SL (1-0).
•Won T20 Series in WI (3-0).

He Won series in all major countries. King Kohli. pic.twitter.com/we6gmczNnF

— CricketMAN2 (@man4_cricket) September 16, 2021
Perfect timing from Kohli. This issue is closed and he has put a full stop to it in the best interests of the team. Time to talk only about cricket.

— Venkata Krishna B (@venkatatweets) September 16, 2021
Virat's intensity was insane. I had thought he would give up the captaincy of #RCB which would give him two months off as leader. Hopefully this can give his mind the rest it needs and who knows, find him another peak as a T20 batsman.

— Harsha Bhogle (@bhogleharsha) September 16, 2021
This puts way more pressure. If india doesn't win this T20 will he be retained as ODI captain? Lots of questions have come up and lots being already discussed.

— Boria Majumdar (@BoriaMajumdar) September 16, 2021
Having got so used to him dominating the screen & the narrative as captain, it'll be strange to see Virat Kohli on the field & not leading India in any format. But it felt the same with MS Dhoni in early 2017 when he stepped down & we did get used to him as a "player" for 2 years

— Bharat Sundaresan (@beastieboy07) September 16, 2021
Great Decision I can understand ur workload in t20is ❤️💙🏆🥺

Win us the T20 WC Skipper Virat

Best Cricketer of this generation 💙🏆🙏 pic.twitter.com/BSb4t3lWlf

— Tanmoy Chakraborty🩺⚕️ (@Tanmoycv01) September 16, 2021
Virat Kohli as captain in T20I:

Matches – 45
Wins – 27
Lost – 14
Win % – 65.11

While having such a great record, it takes lots of heart to step down as the captain at the age of 32. All the best in ODI and Test format as a captain.

— Johns. (@CricCrazyJohns) September 16, 2021
TOI be like :-#ViratKohli #t20worldcup2021 pic.twitter.com/UKprPhjbiP

— Nitish kumar (@I_am_nitishsah) September 16, 2021
News of Captaincy is going True

TOI Now : pic.twitter.com/JKbAc0GTmd

— Radian⚡𝗥 𝗗 📖 (@therdmeme) September 16, 2021
Virat Kohli gives up T20 captaincy proving Times Of India was correct in reporting this.

People to TOI : pic.twitter.com/9QFZMTYxmP

— Pakchikpak Raja Babu (@HaramiiParindey) September 16, 2021
TOI after @imVkohli announced to step down as T20 Captain pic.twitter.com/d1KfG0v95L

— Bhishman (@Bhishman5) September 16, 2021
TOI to the people who trolled them for fake news : pic.twitter.com/r14cS0fcLL

— S ∆ C H I |🇮🇳 (@fadesachi06) September 16, 2021
*Public to TOI*
Before Now pic.twitter.com/wRe0eIwVeG

— رومانا (@RomanaRaza) September 16, 2021
TOI right now pic.twitter.com/R1k5ehYn3e

— Akash (@vaderakash) September 16, 2021
Good step by @imVkohli giving up T20 captaincy but when he does so he should also let his successor take charge in 50-over cricket, if not all formats?#ViratKohli #cricket

— Anand Vasu (@anandvasu) September 16, 2021
Also Read: CA And ECB Continue Working On The Ashes, No Plans Of Postponement