Former Australian middle-order batsman and the current mentor of Kolkata Knight Riders, David Hussey, was in top form during an interview with the host broadcaster amid his sides' encounter against Chennai Super Kings at the Wankhede Stadium.
It all started when David Hussey was asked if he and his brother, Michael Hussey, who is serving as Chennai Super Kings' batting coach, have a bet of wine or of dinner between each other at the end of every IPL.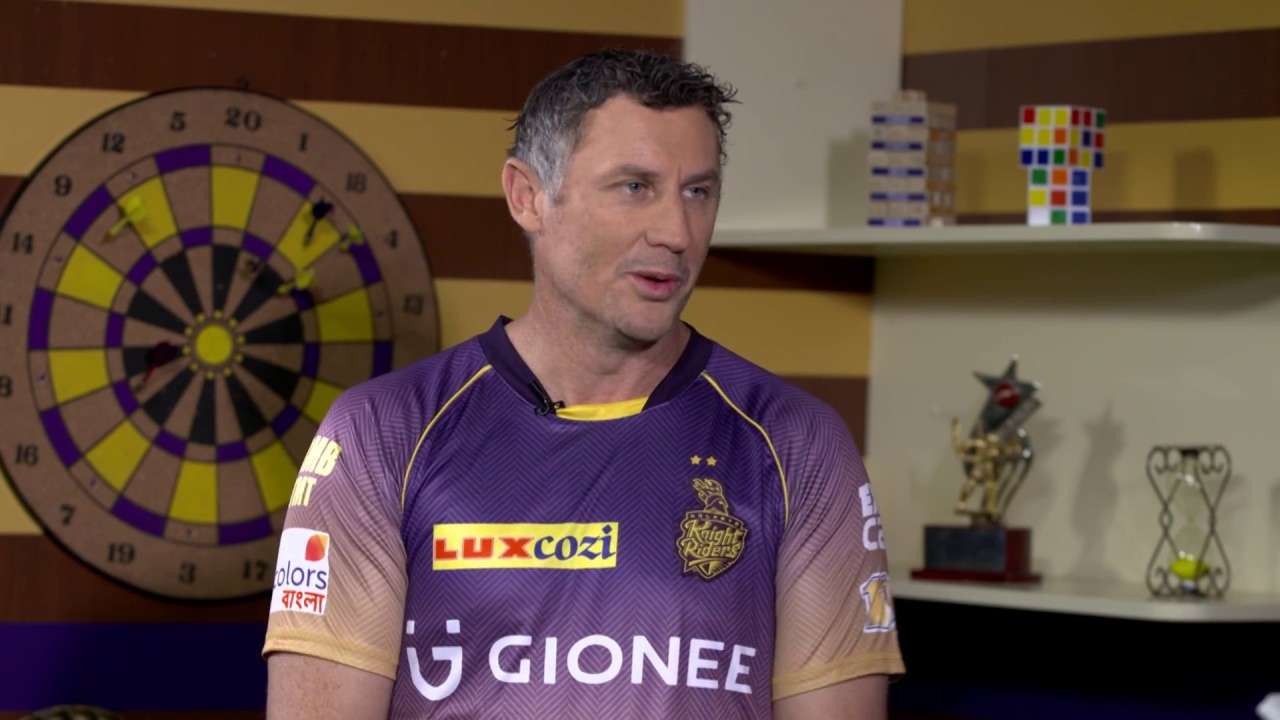 David responded by saying that Michael Hussey is 'too boring a guy' and that they not socialize much as they far from each other.
To which, Simon Doull quipped if Michael Hussey socializes with anyone and also about David Hussey's views on the white beard that his brother sporting these days.
David Hussey proceeded to hilariously roast his brother, stating-
"He's just boring. With his beard now, he has become even more boring," 
"Disgraceful, Horrible, Unattractive. No, Thank you!" said David Hussey. "I've told that him that in that beard he looks 55," he revealed,
Meanwhile, David Hussey's team is having a tough outing against Michael Hussey's Chennai Super Kings on what has been a typical road at the Wankhede Stadium.
Batting first,  Chennai Super Kings got off to a brilliant start thanks to the opening duo of Ruturaj Gaikwad and Faf du Plessis, who stitched a whirlwind 115-run-stand in just 12.2 overs. Gaikwad was absolutely sumptuous in strokeplay while Faf du Plessis was at his cheeky best with all his scoops.
At the time of writing  CSK has rocketed to 2-186 after 18 overs with Du Plessis and MS Dhoni at the crease.
Watch David Hussey's interview here: