Last Update on: April 30th, 2021 at 10:44 pm
Stay up-to-date with the latest teams!
Join our Telegram channel and never miss a single lineup change post-toss. 🔄📢

Oh, Harpreet Brar! You absolute beauty! This is what his Punjab Kings teammates and the franchise supporters would be saying at the moment as the young left-arm orthodox has turned the game on his head by outfoxing Royal Challengers Bangalore's biggest guns- Virat Kohli, Glenn Maxwell and AB de Villiers.
First, let's start with former Punjab Kings batsman, Glenn Maxwell. Maxi has been in brilliant form this season but it seems that the sheer presence of Punjab Kings brings out the worst in him.
But, to be honest, he was undone by a Jaffa from Harpreet Brar. Coming to bat following the dismissal of Virat Kohli, Maxwell probably wouldn't have been expecting to face such a brilliant delivery first up.
It all happened on the very first delivery that Maxwell faced in where the ball pitched on the middle and ended up hitting on the top of off-stump.
Maxwell, who had gone deep in his crease, failed to misjudge the line and length of the delivery completely, only to see the ball spin past his outside edge to knock over the off pole.
And, so bamboozled was Maxi that he was reluctant to walk back to the pavilion.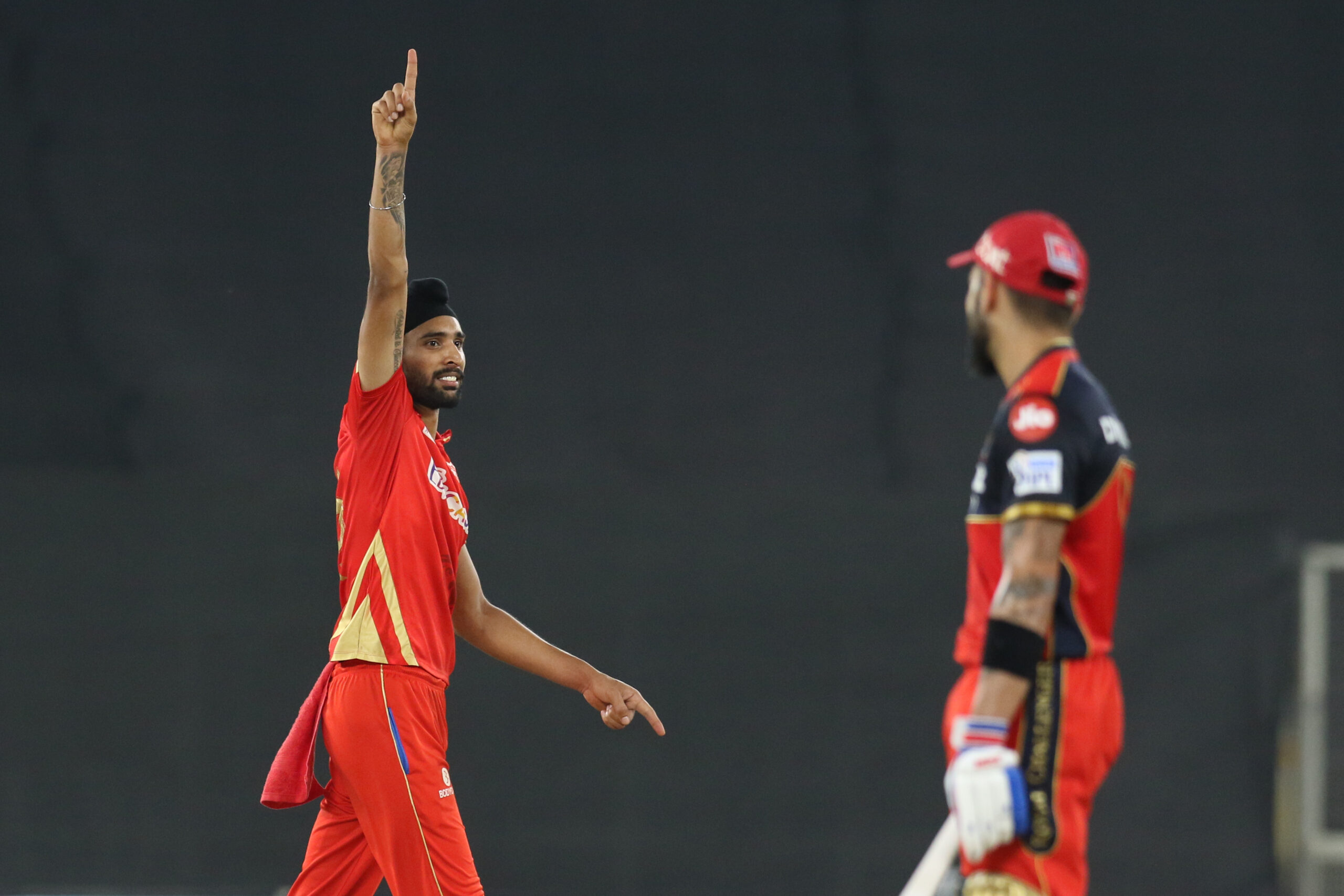 If Maxwell was beaten while being firmly back in his crease, Virat Kohli was foxed when he
aimlessly danced down the track to play across the line. He didn't anywhere near the pitch of the ball as the ball and the ball sneaked past his inside edge to knock over the leg-stump.
At the time of writing, Harpreet Brar had knocked over another big gun in AB de Villers, who in an attempt to slap the ball past cover ended up hitting it straight to KL Rahul at short-cover,  to completely turn the game in Punjab Kings' favour.
Watch the dismissal here: