Mumbai Indians leg-spinner Rahul Chahar's girlfriend Ishani was chuffed to bits after the leggie provided his team with the crucial scalp of Rajasthan Royals' swashbuckler, Jos Buttler in the ongoing fixture in Delhi.
It all happened during the 7th over of the Rajasthan Royals innings. A ball prior to the dismissal, Rahul Chahar had bowled a long-hop, and Buttler obliged by rocking back on the backfoot and pulling the leg-spinner with disdain over deep midwicket for a six.
Chahar, however, came back brilliantly as he tossed the next ball up ever so slowly enticing the England wicketkeeper-batsman to dance down the track.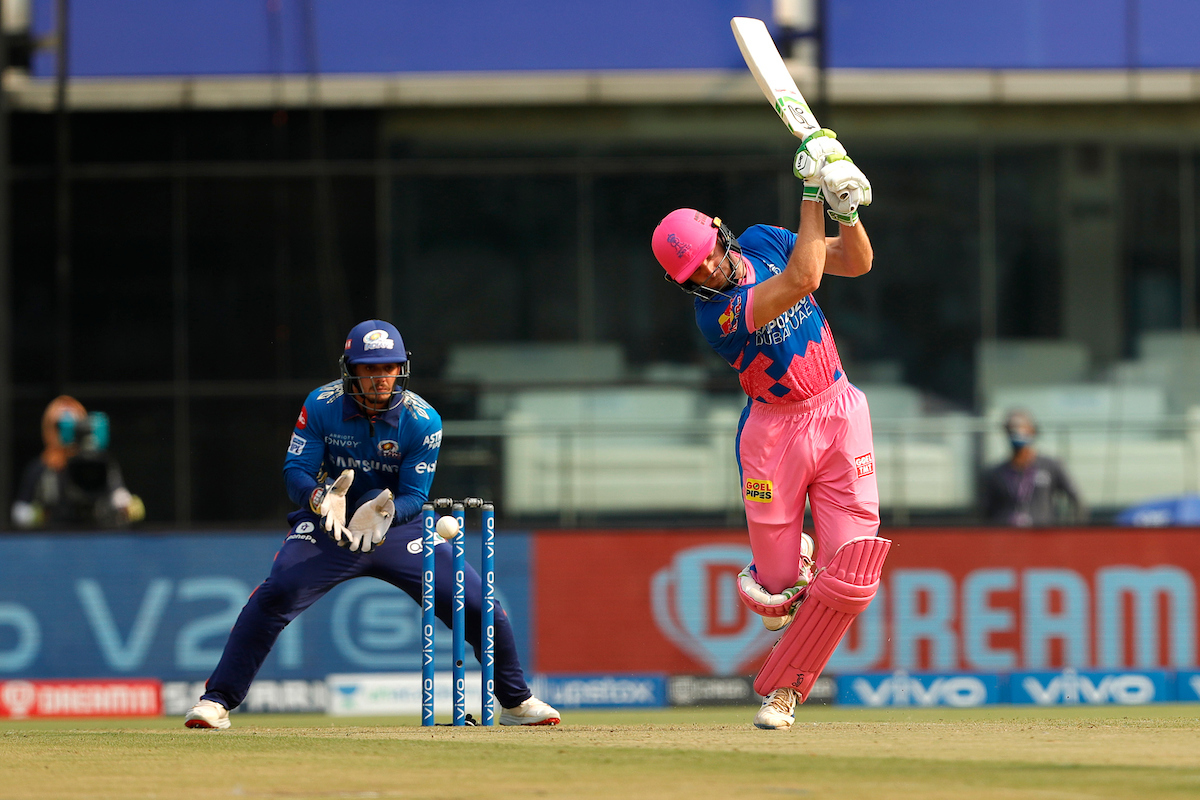 And that is exactly what Jos Buttler did. The only issue was that he failed to get anywhere near the pitch of the ball. The ball turned past his outside edge as he looked to heave it over midwicket and ended up missing it altogether.
And, Quinton de Kock did the rest by completing an easy stumping. The stumping brought an end to what was an indifferent innings from Jos Buttler where he survived as many as three times.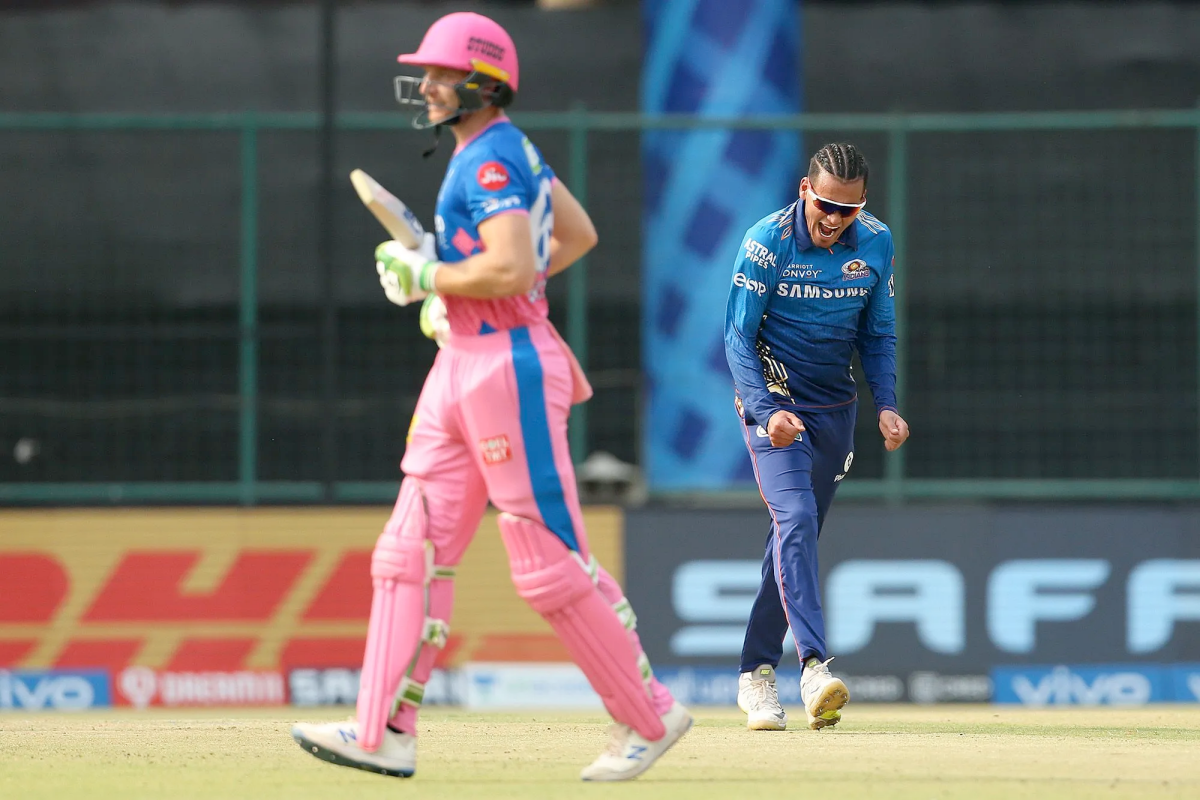 He survived back-to-back close chances against Jasprit Bumrah in the 4th over where he got a thick inside edge while driving but the ball fell short of the fielder. Then, on the very next delivery, he survived a close run-out chance.
Butter got two more reprieves in the next over bowled by Jayant Yadav when he got a leading edge while trying to slog across the line but Rahul Chahar failed to grab a tough chance.
View this post on Instagram
He got another chance on the succeeding ball when he missed the ball while trying to muscle it past extra-cover. He finally broke the shackles by smashing Jayant Yadav for a four and a six on succeeding deliveries in the same over before smashing another six off Yadav in his next over.
But just as it looked like he was warming up for another big knock against the Mumbai Indians, Rahul Chahar proceeded to bring about his downfall.
Watch: Rahul Chahar's Girlfriend Ishani Celebrates From The Stands As The Leg-Spinner Dismisses Jos Buttler
— pant shirt fc (@pant_fc) April 29, 2021