Mitchell Johnson's love affair with England cricket team refuses to end as he created a moment of brilliance in the field while playing for Perth Scorchers against the England Lions. Notably, the former Aussie fast-bowler decimated the touring England team in the 2013-14 Ashes, as he bagged 37 wickets to be adjudged the man of the series.
Fielding at the square leg boundary, Johnson dived a little to stop the ball from going for a boundary, got up and unleashed a rocket throw, which directly hit the stumps leaving Dom Bess, the English batsman short of his crease at the non-striker's end.
VIDEO | What an arm on Johnno?! He threw this ripper in yesterday's trial match at Optus Stadium against the England Lions ??? > #MADETOUGH pic.twitter.com/6OKNlHmUmn

— Perth Scorchers (@ScorchersBBL) December 15, 2017
However, after the match, the former Australian cricketer admitted that it was all about luck as he hasn't done a lot of fielding drills off late.
"Well, I haven't been practicing my throwing too much, to be honest, if at all. It did not look like missing. I'll go back a little. The ball did come down, I was thinking this could go for four. I decided to dive on the ball, which probably I didn't need to. I fell on the side of my ribs, which hurt a little bit. It is quite soft but I could hear a big thud. Then lucky enough to get the throw-in and hit the stump. It was all luck, that's all it was," a surprised Johnson stated.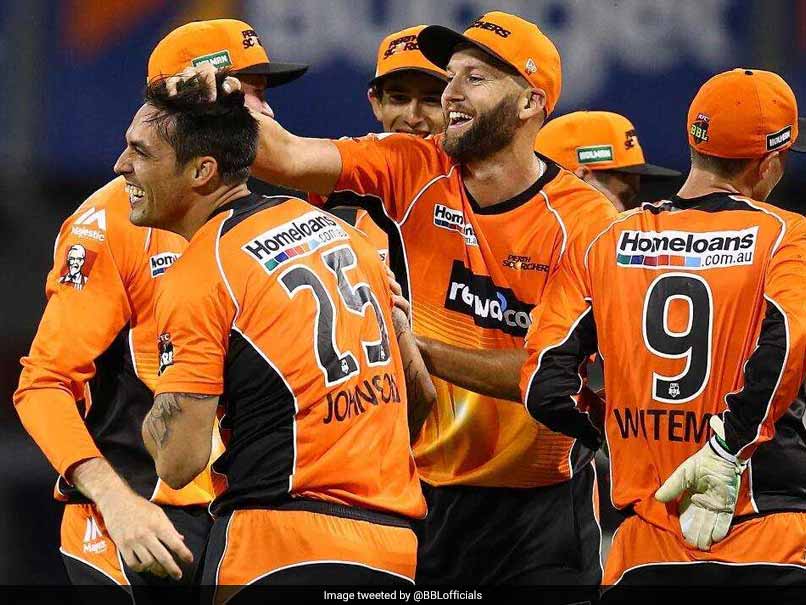 Johnson tested the Lions with his pace and bounce as he dismissed Joe Clarke in his opening burst and later bowled Mark Wood after Wood tried to hit him over long-on for six.
Perth Scorchers claimed a six-run defeat as touring England Lions side ended at 148 for five at the new Perth Stadium to avenge a loss in the first of three T20 encounters.