Last Update on: March 24th, 2022 at 10:49 pm
Stay up-to-date with the latest teams!
Join our Telegram channel and never miss a single lineup change post-toss. 🔄📢

Former Mumbai and Indian Premier League (IPL) star Pravin Tambe has credited India batting legend and ex-Rajasthan Royals (RR) captain Rahul Dravid for whatever success he achieved in the cash-rich T20 tournament.
Tambe got his big breakthrough in the cricket world in 2013 when he was picked by the inaugural Indian Premier League (IPL) champions Rajasthan Royals at the age of 41. Rahul Dravid was the captain of the franchise that year, which proved to be his final year playing IPL as well. Tambe impressed one and all with his spirit and leg-spin bowling skills.
He played 33 matches for Rajasthan Royals, and Gujarat Lions and picked 28 wickets with a best of 4/20 at an economy of 7.75. Tambe has been in news recently, ever since the first trailer for his biopic 'Kaun Pravin Tambe?' hit the TV screens and YouTube, and other OTT platforms.
Renowned Marathi and Hindi actor Shreyas Talpade portray Tambe's struggles and his determination to play top-tier cricket despite being on the wrong side of 40.
Rahul Dravid Has Played A Very Important Role In My Journey: Pravin Tambe
Chasing his goal of earning Mumbai's lion crest someday, Tambe toiled for several years as a club cricketer, but it was to no avail. Once he crossed 30, his age started going against him and he was finding it increasingly difficult to balance his job and cricket ambitions. But Tambe never gave up and eventually helped RR finish 3rd in the IPL 2013 and runners-up in the now-defunct Champions League T20 in 2013.
In an interview with Sportskeeda, Tambe credited Rahul Dravid for his success.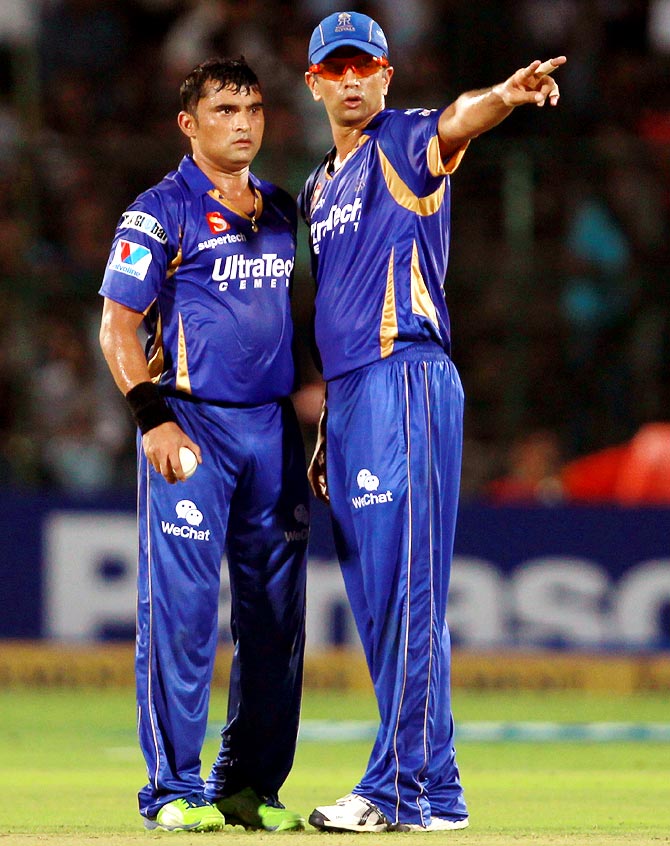 He said: "Rahul Dravid has played a very important role in my journey. Whatever I'm now, it's because of him. During those two to three days of the trials, he never asked me about my age. He just looked at my performance and selected me. That's a great thing about him.

I think Rahul bhai was surprised when he found out my age. One day, he told me at the breakfast table, 'Pravin, I picked you despite not knowing your age. I've seen in the papers that you're 41, but it doesn't seem so'. (Laughs) That shows his greatness."
Tambe's biopic titled 'Kaun Pravin Tambe?' starring Shreyas Talpade is set to be released on 1 April 2022 on Disney+ Hotstar.