The Indian test team suffered another defeat in the finals of the inaugural edition of the ICC World Test Championship against New Zealand and they will certainly be under the scanner. The team has performed really well in the test championship at home conditions but still hasn't been able to dominate in the overseas conditions.
Barring from the overseas test win in West Indies, India suffered a humiliating 0-2 loss to New Zealand in the two-match series and scampered through with a 2-1 win in the test series against Australia. This cannot be a pattern going on and India needs to make sure that they change its game plans. Here are 5 changes that India must make after the World Test Championship final loss.
5 Changes That Team India Must Make To Win The Next WTC Final:
5.Change In Coaching Staff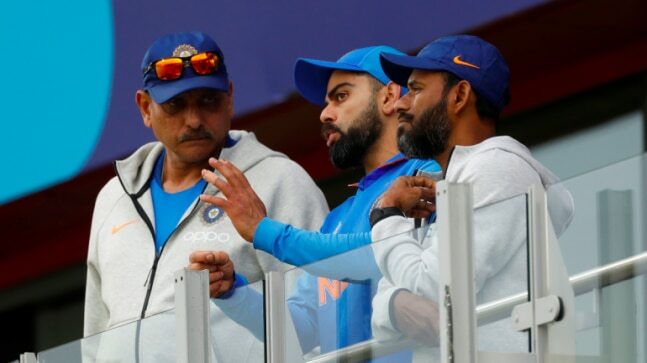 Ravi Shastri was appointed as the head coach of the Indian team in July 2017 post India's loss in the final of the ICC Champions Trophy against Pakistan. He brought in Bharat Arun as the bowling coach and R Sridhar as the fielding coach once he came into the Indian coaching staff. He has had a fair amount of success with the Asia cup win in 2018, and the Nidahas Trophy win in 2018.
But he couldn't take India past the semi-finals in the 2019 Worldcup which is one of the big moments and now his team selection for the World Test Championship finals has already been questioned. Ravi Shastri is set to serve until the ICC T20 Worldcup 2021 which will take place in a few month's time and India should be looking to change the coaching staff if the performances aren't up to the level.