Last Update on: May 17th, 2021 at 10:19 pm
Stay up-to-date with the latest teams!
Join our Telegram channel and never miss a single lineup change post-toss. 🔄📢

Currently, Pakistan cricketers are not part of IPL tournaments. However, there was a time when they played in Indian Premier League. In the inaugural edition of Indian Premier League in 2008, many Pakistan players played for different franchises. However, after the Mumbai terror attacks in 2008, relations between India and Pakistan deteriorated and India shut down cricket with Pakistan.
The Mumbai terror attacks in 2008 were carried out by a Pakistan-based terrorist organization. However, the Pakistan government did not take necessary actions against the culprits. This resulted in many political parties voicing against the participation of Pakistani players in Indian Premier League.
As a result, BCCI debarred Pakistan players from participating in Indian Premier League and franchisees also did not show any interest to induct Pakistani cricketers into their squad. Therefore, Pakistan cricketers only managed to participate in one season of IPL 2008. Here we look at 5 Pakistan cricketers who have already played In IPL.
5 Pakistan Cricketers Who Have Already Played In The IPL
Shoaib Akhtar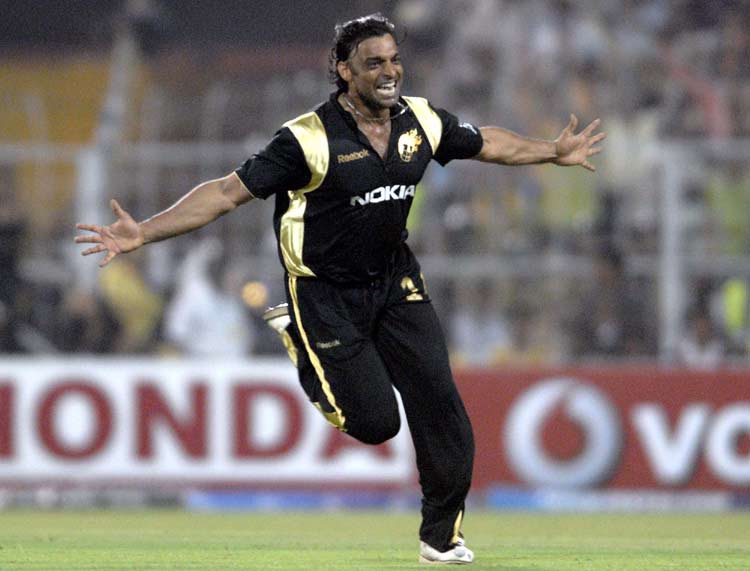 Former Pakistan pacer Shoaib Akhtar was part of Indian Premier League in the debut season of IPL 2008. Shoaib Akhtar played for Kolkata Knight Riders. He played 3 matches in which he picked 5 wickets. He had an economy of 7.71. His spectacular bowling in a match against Delhi Daredevils in IPL 2008 is a memorable memory for IPL fans.
Kolkata Knight Riders were defending a low target of 134 against Delhi Capitals. The right-arm pacer Akhtar scalped 4 wickets and KKR managed to bowl out Delhi Capitals for just 110, winning the match by 23 runs. Shoaib Akhtar was also awarded player of the match for his blistering spell of 4-11. This is also Akhtar's best bowling figure in IPL.