India has pulled off a historic triumph in Australia, a result which is a testimony to their unrelenting hard work, relentless grit, character, and never say die attitude.
Thanks to a three-wicket win at the Gabba in Brisbane, India not only retained the Border-Gavaskar Trophy but they have also gained 30 crucial World Test Championship, which has propelled them to the numero-uno spot in the table.
The result of the Test series between India and Australia have had a significant impact on the table, with Australia moving down to the third spot and their chances of finishing in the top-2 landing in troubled waters.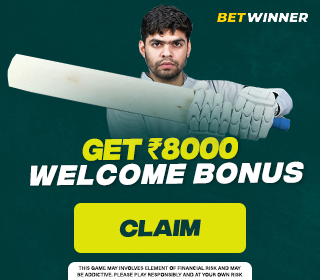 Ahhh there's a bit going on in the World Test Championships standing…

But basically, Australia are down to third and India are now on top! #AUSvIND pic.twitter.com/IIgjpByAJ8

— cricket.com.au (@cricketcomau) January 19, 2021
Here's what the likes of India, Australia, and England will need to do to ensure that they qualify for the ICC World Test Championship final at Lord's in June-
India
Total points: 430/600, % points- 71.67, Position- 1
India's historic three-wicket win at the Gabba has helped them leapfrog both Australia and New Zealand and claim the No.1 spot in the World Test Championship table.
India's current % points stand at 71.67 and in order to ensure that they stand ahead of New Zealand's 70, they will need a further 80 points out of 120 in the upcoming four-match Test series against England.
So, even if India beat England by a margin of 2-0, they will move ahead of New Zealand by a few decimal points. That said, if they drop one Test, then they will have to ensure that they win the remaining three.
Australia:
Total points: 332/480, % points: 69.17, Current position- 3rd
A shock defeat on their 'fortress' in Brisbane has jeopardized Australia's chances of qualifying in the World Test Championship finals.
Australia have slipped to the third position in the points table below India and New Zealand, and for Tim Paine's men to move past their Trans-Tasman rivals, they will now have to ensure that they win at least two Tests and draw the third against South Africa. In that case, they will gain 93 points and their percentage point will be 70.8 compared to New Zealand's 70.
Apart from the series defeat against India, the fact that Australia got 4 points docked from their tally due to poor overrates in Melbourne, could come back to haunt them.
Had the Aussies not dropped those 4 points, their points percentage would have been the same as New Zealand's 70. In the case of tied percentage points, the runs-per-wicket ratio will become the deciding factor. Australia's ratio is currently 1.39 as compared to New Zealand's 1.28, meaning that the Aussies would have stayed ahead of their Trans-Tasman rivals, had they not dropped those four points.
England
Total points: 352/540, % point- 65.2, Current position- 4
England forced themselves into reckoning following a clinical 7-wicket win against Sri Lanka in the first Test in Galle.
But the road to qualification for the World Test Championship final is still pretty difficult for Joe Root's men.
In order to go past New Zealand's percentage points, England will not only have to win their second and final match against Sri Lanka but they will also have to ensure that they beat India by a margin of 3-0 in the four-match series.