Last Update on: April 3rd, 2021 at 05:24 pm
Stay up-to-date with the latest teams!
Join our Telegram channel and never miss a single lineup change post-toss. 🔄📢

"Carlos Brathwaiteeeeeeee…Carlos Brathwaite! Remember the name" As Ian Bishop said what are now immortal words, Carlos Brathwaite let out a guttural roar as the West Indies once again established themselves at the top of the world by becoming the first team to win two ICC T20 World Cup titles on this day in 2016.
It is exactly five years to the day when the jam-packed Eden Gardens witnessed one of the greatest and barely believable a cricket match, especially a World Cup final.
West Indies vs England. T20 World Cup Final, 2016. Eden Gardens, Kolkata.
The stage was set for the epic finale between the flag-bearers of T20 cricket in the West Indies and the emerging poster boys of white-ball cricket, England.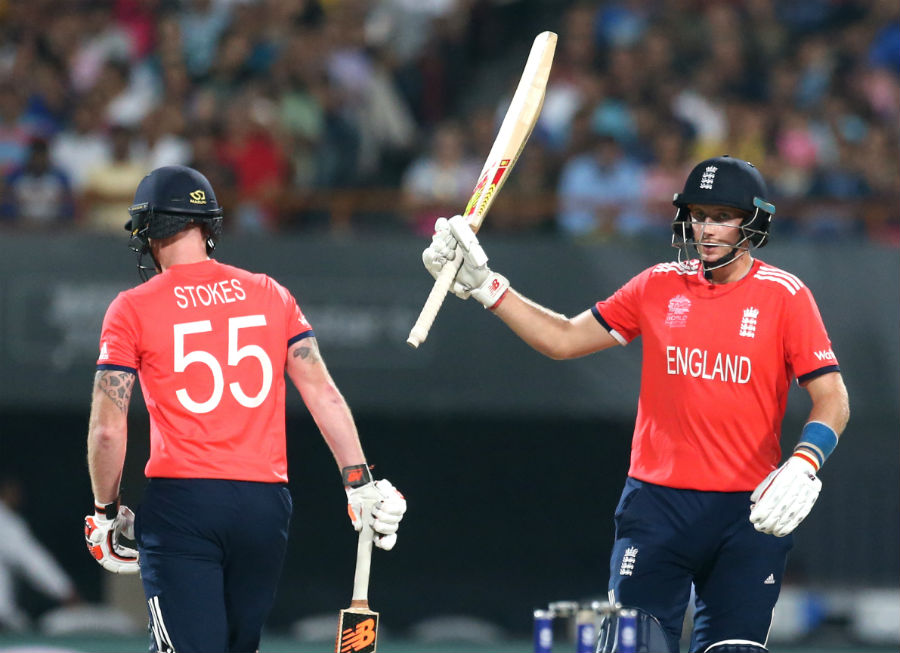 Batting first, England got off to a poor start thanks to Samuel Badree, who dismissed both Jason Roy and Eoin Morgan besides claiming a brilliant catch to sent back Alex Hales as the 'Three Lions' reduced to 3/23 in 4.4 overs.
But, as has been the case throughout that World T20, Joe Root once again proved to be England's savior. The champion batsman smashed a brilliant 36-ball 54 and along with Jos Buttler (36 off 22 balls) resurrected the innings by adding 61 runs for the 4th wicket.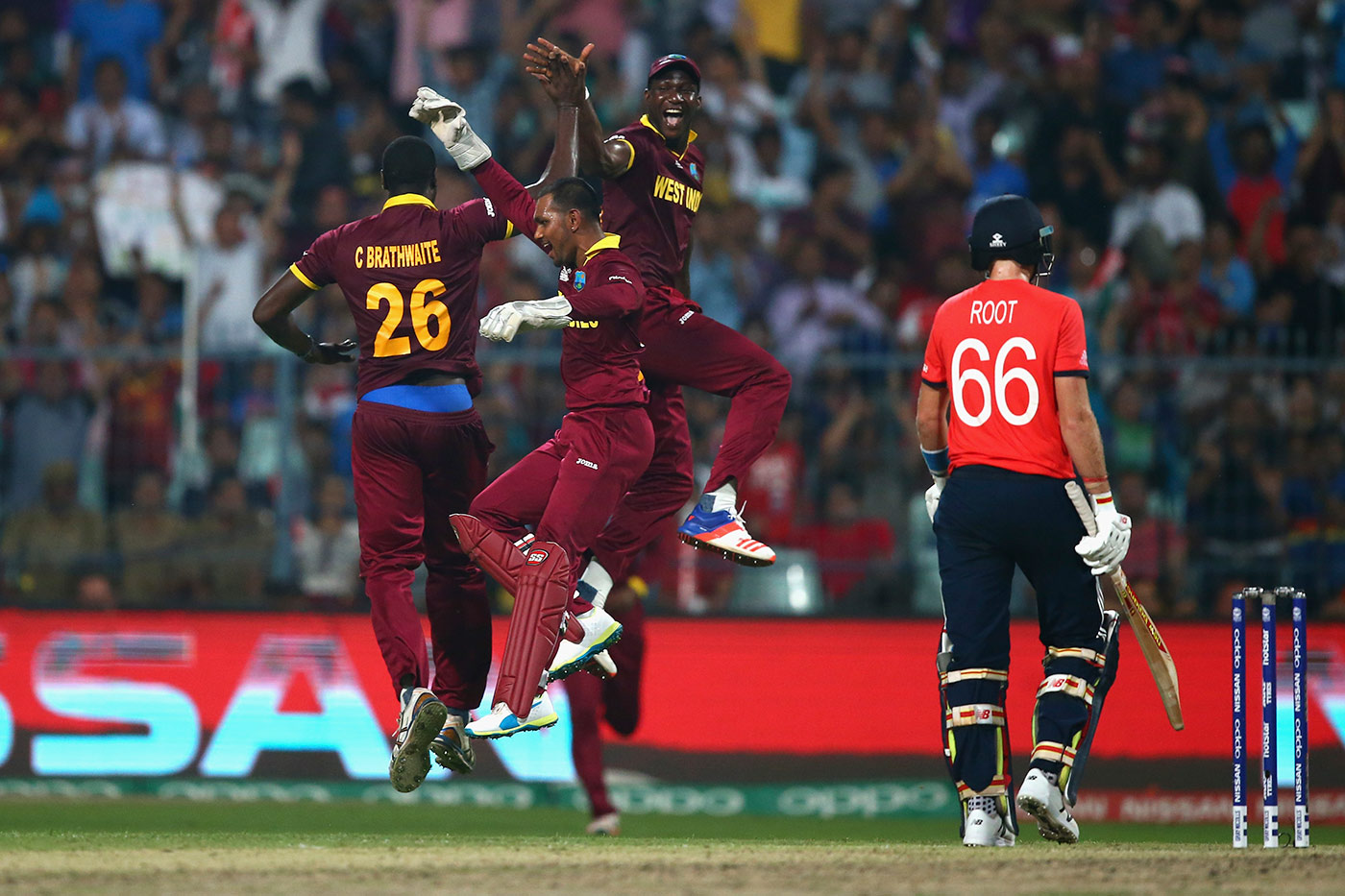 However, Carlos Brathwaite (3/23 in 4 overs) and Dwayne Bravo (3/37 in 4 overs) insinuated yet another collapse, and it only because of David Willey's quick-fire 14-ball 21 that helped England reach a defendable total of 9/155.
Chasing 156, West Indies, just like 2012 final, got off to a horrendous start as Joe Root claimed both Johnson Charles and Chris Gayle in the second over of the innings.
The hero of their semi-final win over India, Lendl Simmons fell for a golden duck as WI slumped to 3/11 in 2.3 overs.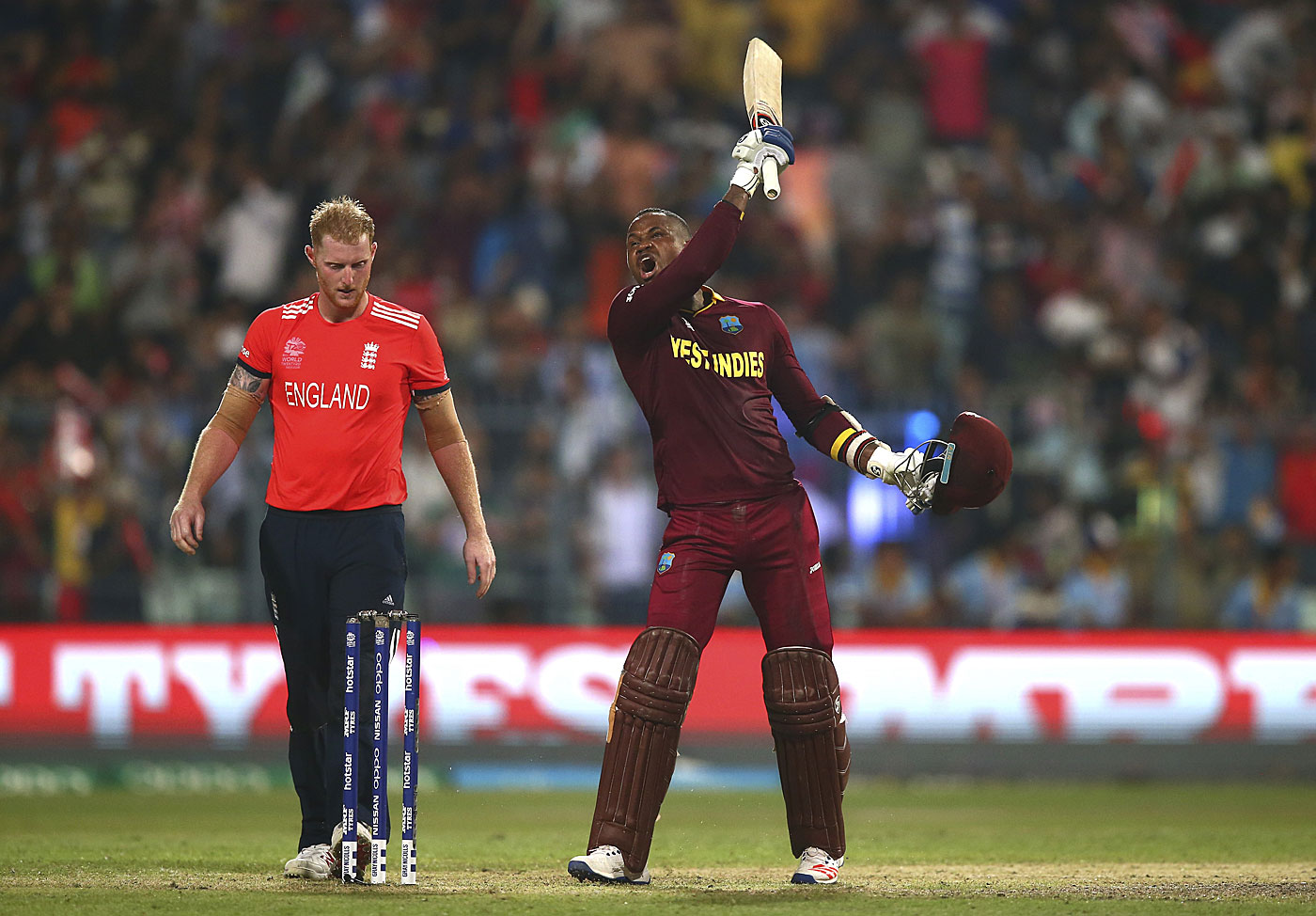 However, just like the 2012 final against Sri Lanka, Marlon Samuels (85* off 66 balls)- who had an ugly altercation with Ben Stokes during the match- once again proved to his teams' savior. Samuels stitched an 81-run-stand for the 4th wicket with Dwayne Bravo in the next 11.3 overs. However, Bravo's lacklustre 27-ball 25 meant that the West Indies were way behind the eight-ball and that contributed to the dismissals of Andre Russell and skipper Darren Sammy.
England applied the squeeze in the next few overs thanks to some brilliant death bowling by Chris Jordan and David Willey and it eventually boiled down to the West Indies needing 19 runs off the last six balls. They needed a hero; they needed someone to pull off a heist for the ages.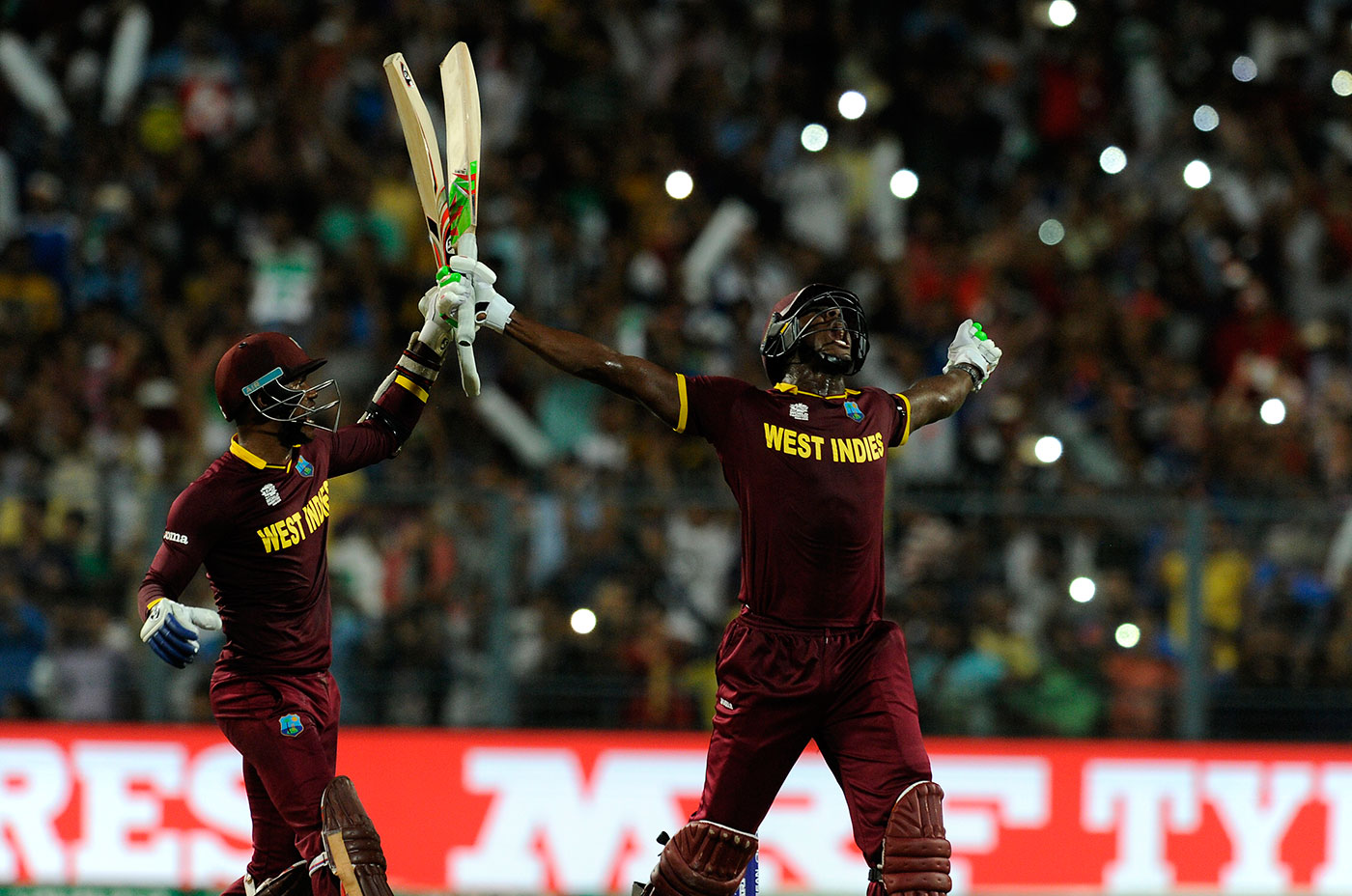 And, that is exactly what they got from Carlos Brathwaite. Brathwaite, who had taken three wickets earlier in the game, smoked Ben Stokes for four consecutive sixes to seal an epic win for his side. Brathwaite let out a guttural roar; Stokes went to his knees in disappointment as the Eden Gardens went bonkers.
It was a perfect agony vs Ecstacy moment, one that makes sports a beautiful fairytale and a ruthless beast at the same time.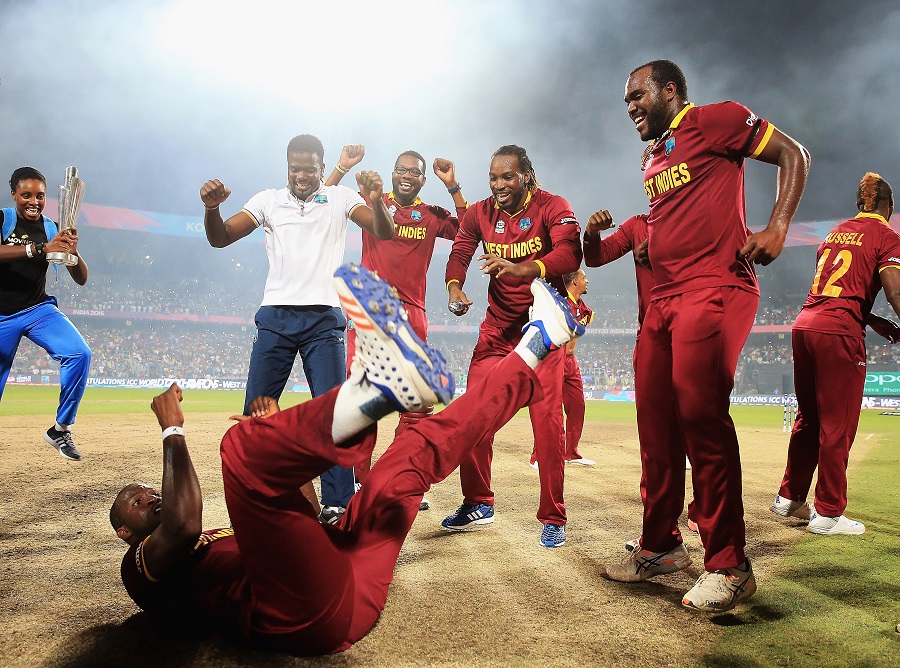 The entire West Indian team charged on the ground as sounds of 'Champion, Champion' engulfed the Eden Gardens. It was a fitting end to what was a great tournament but for me, the moment that made that game and West Indies win even more beautiful and meaningful was the emotional speech that Darren Sammy gave during the post-match interview.
"People were wondering if we would play this tournament, we had issues with the board, Mark Nicholas called us players with no brain. But all of us came together, these 15 men put adversity aside, play this type of cricket in front of such passionate fans. It was tremendous. I want to thank the coaching team, Phil Simmons. We had a new manager in this tournament. Got to give credit to the entire team here. This is for all the fans in the Caribbean… I don't know when I'm going to be playing for West Indies again, I want to thank my team, thank my coaching staff. This is for the CHAMPIONS!"
Sammy never played for the West Indies again but by spearheading the West Indies to two T20 World Cup titles, he had ensured that his place in the pantheons of Caribbean cricket was secured.