In Test cricket, batsmen do not have to worry about strike rate while batting. Since there is no limit on the number of overs, batsmen can play an unlimited number of overs while batting. Opening pairs have an advantage in Test cricket, as they do not have to think about strike rate while batting. Hence, they can play without any pressure while scoring runs, however, they do have to safeguard their wickets while batting.
In the history of Test cricket, there are many opening pairs who have smashed spectacular knocks for their teams. These openers accumulated a lot of runs for their respective teams while opening the Test innings. These openers also own magnificent batting records while batting as openers. In this listicle, we take a look at the 10 best opening pairs in the history of Test cricket and rate them out of 10.
Rating The 10 Best Opening Pairs In The History Of Test Cricket
10. Herschelle Gibbs And Graeme Smith (South Africa) – 6/10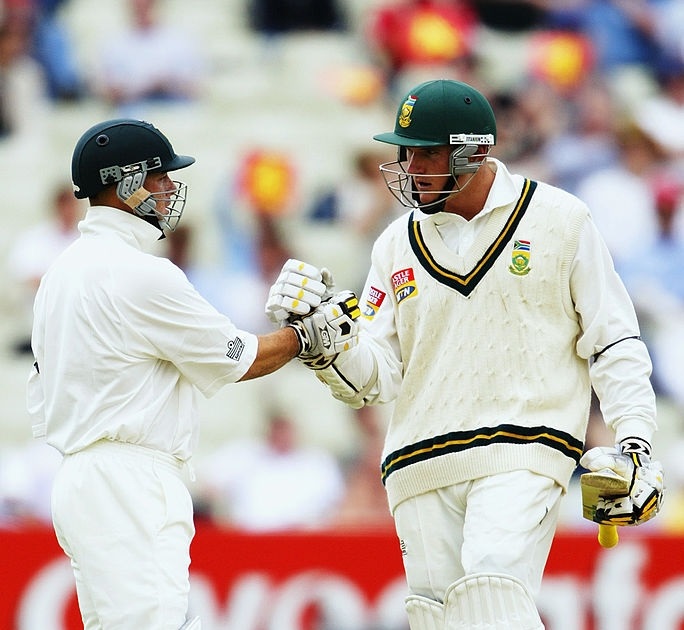 Former South African opening pair Herschelle Gibbs And Graeme Smith take the 10th spot in this list with a rating of 6 out of 10. Both the former Proteas cricketers played as openers in 56 Test innings from 2002 to 2008. Right-handed batsman Gibbs and left-handed batter Smith piled up 2983 runs in 56 innings in Test at an average of 56.28.
The South African duo also smashed 7 hundred-plus and 10 fifty-plus opening stands for South Africa. Their highest opening partnership was 368 runs in a Test match against Pakistan in January 2003.