The Madras High Court had struck down the suspension order on Fantasy Sports earlier in August 2021 itself. The Kerala High Court recently overturned a similar order by the state government. On Valentine's Day, the honourable judges of the Karnataka High Court also showed their affection for the gaming industry of India and called out the law against Fantasy Sports for being unconstitutional.
Before this, the petitioners brought to the notice of the Karnataka court that the new law amended by the State 'unlawfully' banned the 'lawful and legitimate' business of online games of skill. 
Citing the amendment as 'unconstitutional', Justice Krishna S. Dixit stated that the judgement will enable the Karnataka state government to adopt a new law to impose restrictions on gambling, which leaves online fantasy gaming out of the ambit.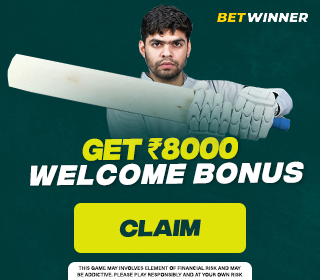 The decision was welcomed whole-heartedly by the sports enthusiasts of the state who missed the Fantasy Sports action for almost 5 months. A few Fantasy Sports Platforms welcomed their Karnataka users back with a special cash bonus. 
Contribution of Dream11 in this battle:
The contribution of India's largest Fantasy Sports platform Dream11's co-founders Harsh Jain and Bhavit Sheth cannot be ignored here. They moved to the Karnataka High Court regarding this matter in October 2021 itself just after the State imposed the ban.
Their petition stated that the case was registered based on "bald and vague allegations" made by the suer, with a "mala fide intention of brushing the colour of gambling, betting and wagering to the activities of Fantasy Sports".
The reaction by the people from the Fantasy Sports Industry:
The Fantasy Sports enthusiasts lauded the Karnataka High Court's decision for correcting a "constitutionally wrong move" to ban Fantasy Sports. 
"A welcome move for all the Fantasy Sports users in Karnataka, who were desperately waiting for this verdict. We already have over 13 crore users in India, and the number will continue to grow" said Peeyush Sharma, one of India's oldest Fantasy Sports Expert.
"We were confident that the Karnataka HC will also rule it in our favour, the earlier ban carried no substance since the move was unconstitutional and done with a mala fide intention," said Arjun Kumar, a Fantasy Cricket Expert hailing from Tamil Nadu. 
"The decision will bolster Fantasy Sports in India, and will also reiterate it to the states to not go beyond their Constitutional powers," said Kunal Porwal, a multi-sport Expert on FanCode. 
Repercussions of Banning Fantasy Sports:
Banning is never a good solution for any activity. Regulating online gaming and forming a regulatory body to overlook and review implementation is a fairer solution. 
Instead of a positive impact, a blanket ban on online Fantasy gaming led to the rise of unofficial and unregulated offline betting/gambling activities in Karnataka, Tamil Nadu, and Kerala – the three states that have so far attempted to ban online Fantasy gaming.
Other countries have regulated Fantasy Sports. They have an age limit verification system, and a cap is set on the amount of time and money that can be spent on a game in a day.
Supreme Court of India on Fantasy Sports:
The Supreme Court of India had already upheld earlier in 2021 that online Game of Skills involving money (Fantasy Sports) does not amount to Betting or Gambling and hence is legal in India. Game of Skills already enjoys constitutional protection of trade and commerce under Article 19(1)(g) of the Indian Constitution.
The massive Fantasy Sports market in India:
India is home to over 275 gaming companies, more than 15,000 game developers, and above 300 million online gamers at present.
As of March 2020, the net revenue of Fantasy Sports operators in the nation stood at $340 million and is predicted to grow to over $3.7 billion by 2024 – a rise of over 10x within the next couple of years.
The Fantasy Sports industry has the potential to attract Foreign Direct Investment of more than INR 10,000 crore over the next few years. It also has the potential to generate an additional 5000+ direct and 7000+ indirect jobs in the next 2-3 years.
Why Regulation of the Fantasy Sports Industry in India is essential?
India must move beyond skill-versus-chance debates to keep up with the global gaming industry.
The existing legal vagueness and differential treatment faced by Fantasy Sports games across the Indian States must be dealt with through the creation of a uniform national-level safe-harbour for Fantasy Sports games. This safe-harbour must provide for defined parameters and mechanisms to define and identify fantasy sports game formats that are games of skill.
Skill-based games are classified by law as those that require human cognizance to be excelled at and differ from those that are purely based on luck.
It is undeniably true that the Fantasy Sports industry is participating hugely to build the country's growth, economy, and sporting culture in India to the next level.
Certain layouts of Fantasy Sports formats have received judicial recognition in various High Courts and with the Hon'ble Supreme Court of India also having upheld some of these judgements. 
However, Fantasy Sports do not have any independent legal recognition as of now.
Call for Independent Legal Recognition of Fantasy Sports:
Due to the lack of independent legal recognition, Fantasy Sports is forced to shelter under an undefined exception to the state gambling and public order laws. Gambling is a state subject in India and states have the liberty to formulate and implement laws of banning and regulating them.
Formal recognition of the Fantasy Sports industry and providing for principle-led control would encourage Indian Online Fantasy Sports Platform operators to focus on innovation and accomplish scale and broaden their operations in a clear and principle-based regulatory environment. 
With a huge market of Indian sports aficionados and the availability of mega digital infrastructure in India, India can be an engine for expansion and innovation in Fantasy Sports across the world and become a global hub for Fantasy Sports and heighten its leverage in international sports development and commerce.
Stand of the Central Government on Fantasy Sports:
The emergence and rise of the Fantasy Sports industry are proving to be a key economic driver for our country, making a significant impact in the job market & could potentially influence job creation in other sectors too.
Hearteningly, there is recognition of the significance of skill-based gaming in India by the ruling government. 
The Hon'ble Prime Minister of India Narendra Modi, in his MannKiBaat address aired on August 30, 2020, recognized the enormous potential of the Indian gaming industry, praising the contributions of Indian innovators and application developers.
NITI Aayog, the government's think tank, had published a draft report last year titled "Guiding Principles for the Uniform National-Level Regulation of Online Fantasy Sports Platforms in India". Essentially, it proposes setting up a self-regulatory body for online Fantasy Sports, along with a framework of possible rules and standards for the sector.
Ashwini Vaishnav, Union Minister of Electronics and Information Technology, had earlier signalled the Centre's intent to impose uniform regulation for online gaming soon.
Follow us on the CricketAddictor Telegram channel for all the latest updates related to Dream11 teams and tips, along with the Fantasy Sports news.