Last Update on: June 25th, 2022 at 05:13 pm
ICC T20 World Cup 2022: Does Umran Malik Feature In The Scheme Of Things For The Indian Cricket Team? India's relationship with pace bowling has just been getting spicier as time has progressed. For a nation, that barely had a handful of pacers till 2010, who could stand out among the all-time great bowlers, the current scenario looks more than promising to say the least. The pace revolution brought majorly under the leadership of Virat Kohli was scintillating.
A team, which purely relied on its spinners to win them matches across formats, began to intimidate opponents in their own dens, with hostile pace and aggression. For a diehard fan of the sport in India, and also for several former greats of the game, this was a sight, unimaginable, even till a decade ago.
In this present pandemic era of cricket, where cricketers face a monumental challenge of staying in bio bubbles and having their personal space terribly restricted, it has become essential for teams to have a comforting inventory of bowlers – pacers especially, given how injury-prone this breed of cricketers is.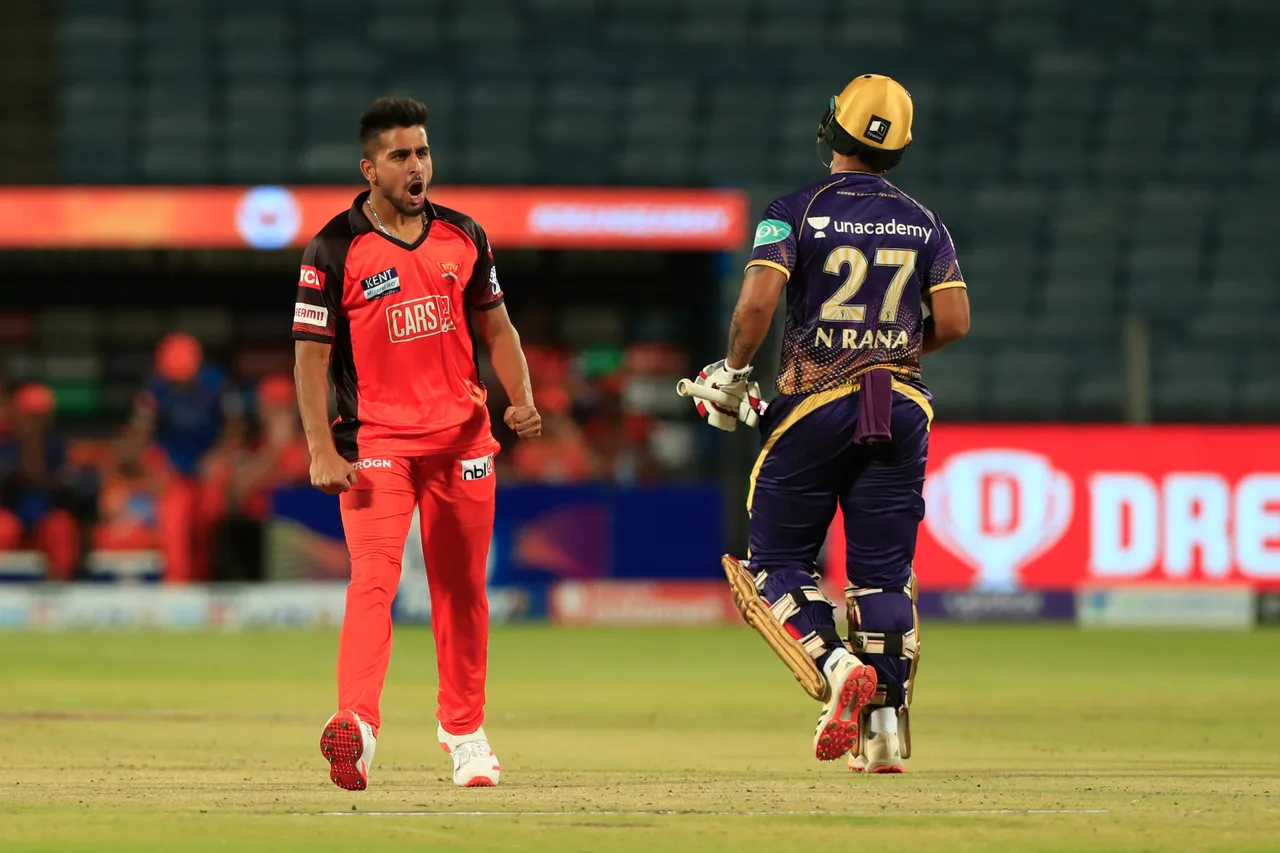 Where Does Umran Malik Fit In This Indian Side?
The men in blue, having been humbled in the ICC World T20 2021, are in quite a good space with this aspect. Their pace bowling inventory is top-notch with as many as 11 ready-to-use options at any moment. Yes, 11 pacers indeed, who have been in more than a decent form off-late and are coming on the back of yet another promising IPL season.
One of the prominent names among those 11 individuals has been the Jammu Express – Umran Malik. Malik, at 22, set the 2022 IPL arena on absolute fire with his once-in-a-generation display of pace bowling. While Sunrisers Hyderabad may have missed on the playoffs spot, it surely was a season which Umran Malik wouldn't forget.
Having been touted as the player to watch out for, for the men in orange, Umran attracted a few eyebrows when the team management gambled on the rookie by retaining him in their uncapped player category.
A season later, he returned with the Emerging Player Of The Season trophy, and with 22 wickets in 14 games, including a five-wicket haul against the Gujarat Titans, it surely was an investment with a lucrative rate of return. He was the fourth-highest wicket-taker in the tournament, second only to the ever-consistent Kagiso Rabada of the Punjab Kings among the pacers.
More than just the number of wickets or statistics, it was his style of play of Umran, which made him an absolute treat to watch. Bowling consistently over the 150km/hr mark, watching the 22-year-old in full throttle left everyone spellbound. For a nation, which has majorly relied on its pacers to take wickets through conventional swing, it was a heartwarming experience to see, a pacer who could make the batters smell the leather.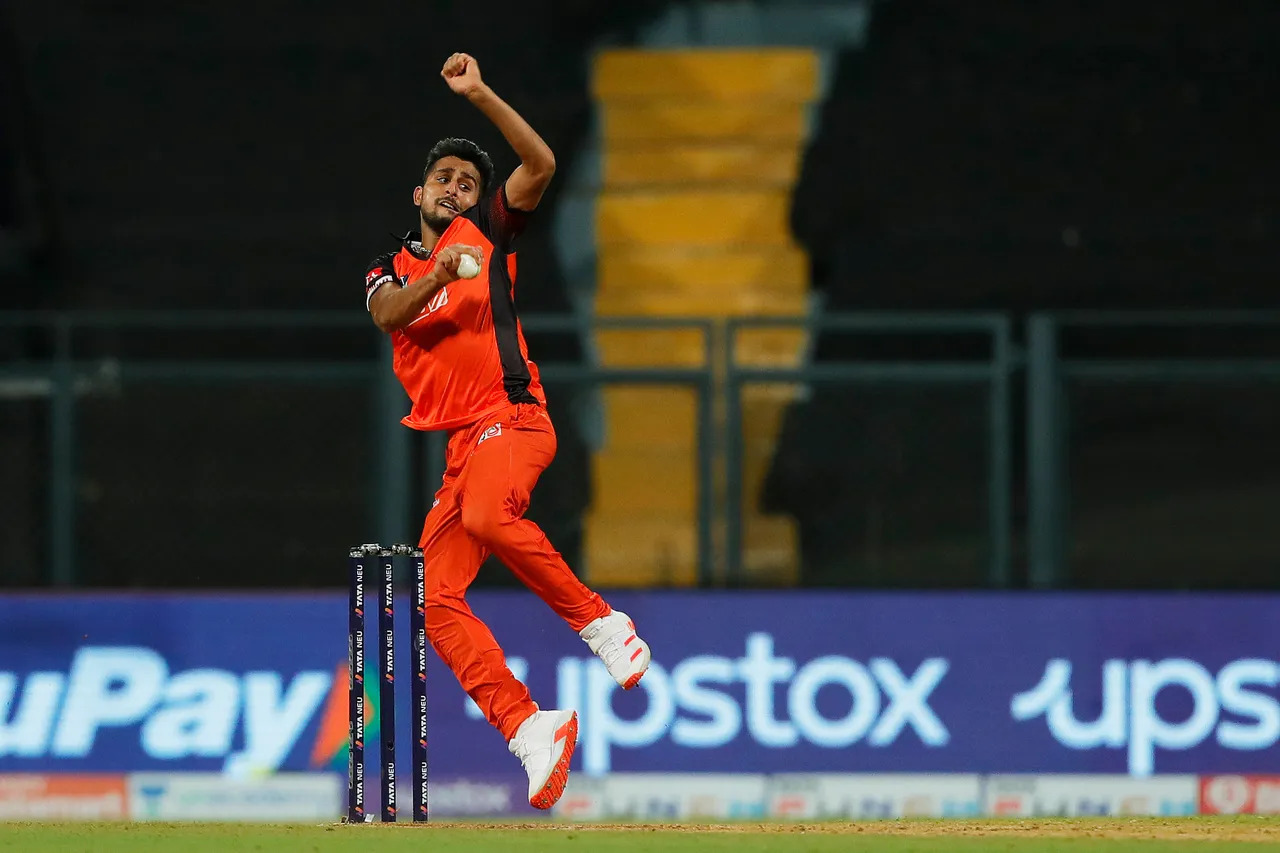 He did just that, throughout the latest edition of the IPL, as his sheer pace (quickest being 157km/hr) put the batsmen in a spot of bother. He hurried onto the batsmen often and his sheer pace was too hot to handle all over. The scope for improvement does remain as he can still work further on his line and lengths. Having said that, a guy who ends up among the top five wicket-takers in any season of the IPL is gifted, to say the least.
After such an emphatic IPL season, it was obvious that Umran would be backed to play for team India at any time. It wasn't a bit surprised when he was selected for the five-match T20I gauntlet against South Africa. Though he didn't make his debut, it can be purely attributed to the fact that the hosts lost the first two games, and hence had to back their first-choice pacers throughout.
Nevertheless, with a relatively easier assignment now in store in the 2-match T20I series in Ireland, Umran's international debut is surely calling. One can expect him and the lanky left-arm pacer, Arshdeep Singh, to make their white-ball debuts any moment. It has been an extremely well-deserved moment for Umran, who shall have eyeballs fixated upon his performances.
The big question here is, with the World T20 in Australia later this year, a place where pace thrives, does Umran fit in the scheme of things for Team India? While the World Cup is still around six months away, the desirability to include Umran in the main setup remains. It must be remembered, that the pacer was a net bowler for the men in blue, during their disastrous campaign in the 2021 World T20 in UAE.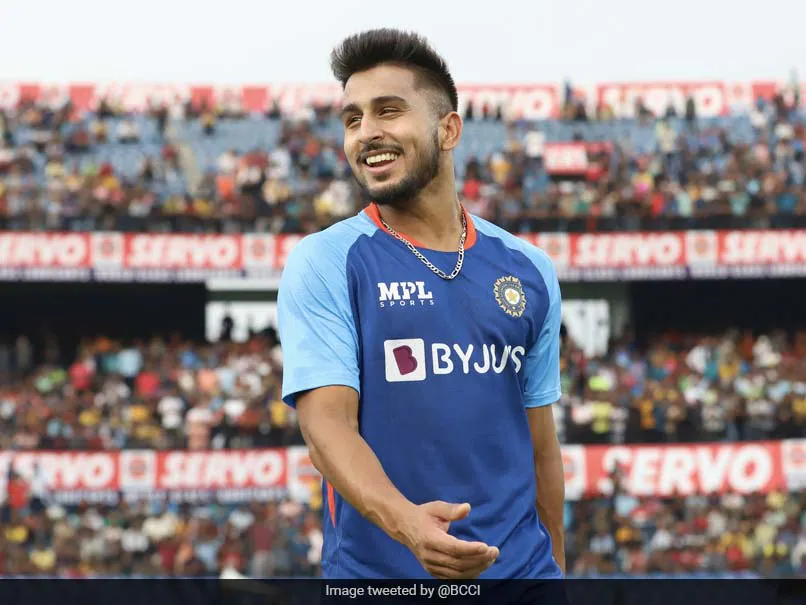 While it is still quite early to comment on Umran, a decision to include him is dependent majorly on how his contemporaries go about and perform. Fair to say, at the moment, Umran is a little behind in the pecking order of pacers as far as the World T20 is concerned. It's an absolute no-brainer to state, that the trio of Jasprit Bumrah, Bhuvaneshwar Kumar and Harshal Patel, are the likeliest choices in the first choice playing XI for India.
These three constitute a perfect variety of bowlers who can bowl with the new ball, in the middle, and at the death. Also, with experience in abundance between the three, it's extremely difficult to look beyond them. In the recently concluded series against South Africa, Kumar and Patel were the leading wicket-takers, with the Uttar Pradesh pacer being the Man of the Series, for some outstanding performances throughout.
After these three, there is another possible trio, which is likely to start ahead of Umran. Mohammad Shami endured his best-ever IPL season by an unconditional mile. He struck fire for the victorious Titans and was instrumental in deciding the fate of the outcome right within the powerplay.
Despite an otherwise terrible T20I record, it will be difficult to overlook the experience of this wicket-taking machine. One cannot even forget, that the ever-reliable Deepak Chahar is expected to be fit around the Asia Cup. Chahar has been a revelation in the shortest format for whichever outfit he has donned – be it India or the Chennai Super Kings.
With an immaculate seam position and lovely wrists which generate decent swing, Chahar is a relatively safe bet for the World T20. A more than decent T20I record, coupled with past experience Down Under in 2020, will make Chahar an irresistible prospect.
Finally, after Chahar, in-store is the tall and brawny Avesh Khan, who took a four-wicket haul in the last concluded game against South Africa. With a challenging ability to hit the deck hard and make the batsmen excruciatingly uncomfortable, it's only fair to say that Avesh will start ahead of Umran.
Realistically, even neglecting the angle of including a left-arm pacer, Umran remains seventh on the pecking order of pacers. With individuals way more experienced than him, in decent recent form around, things look really tough for Umran, at least at the moment. Even assuming that in the final squad of 15 members, India include just a spin bowling all-rounder and another spinner, it looks tough to see Umran featuring in the list of players. With so many options already available, the Jammu star might have to wait a little longer for his chances.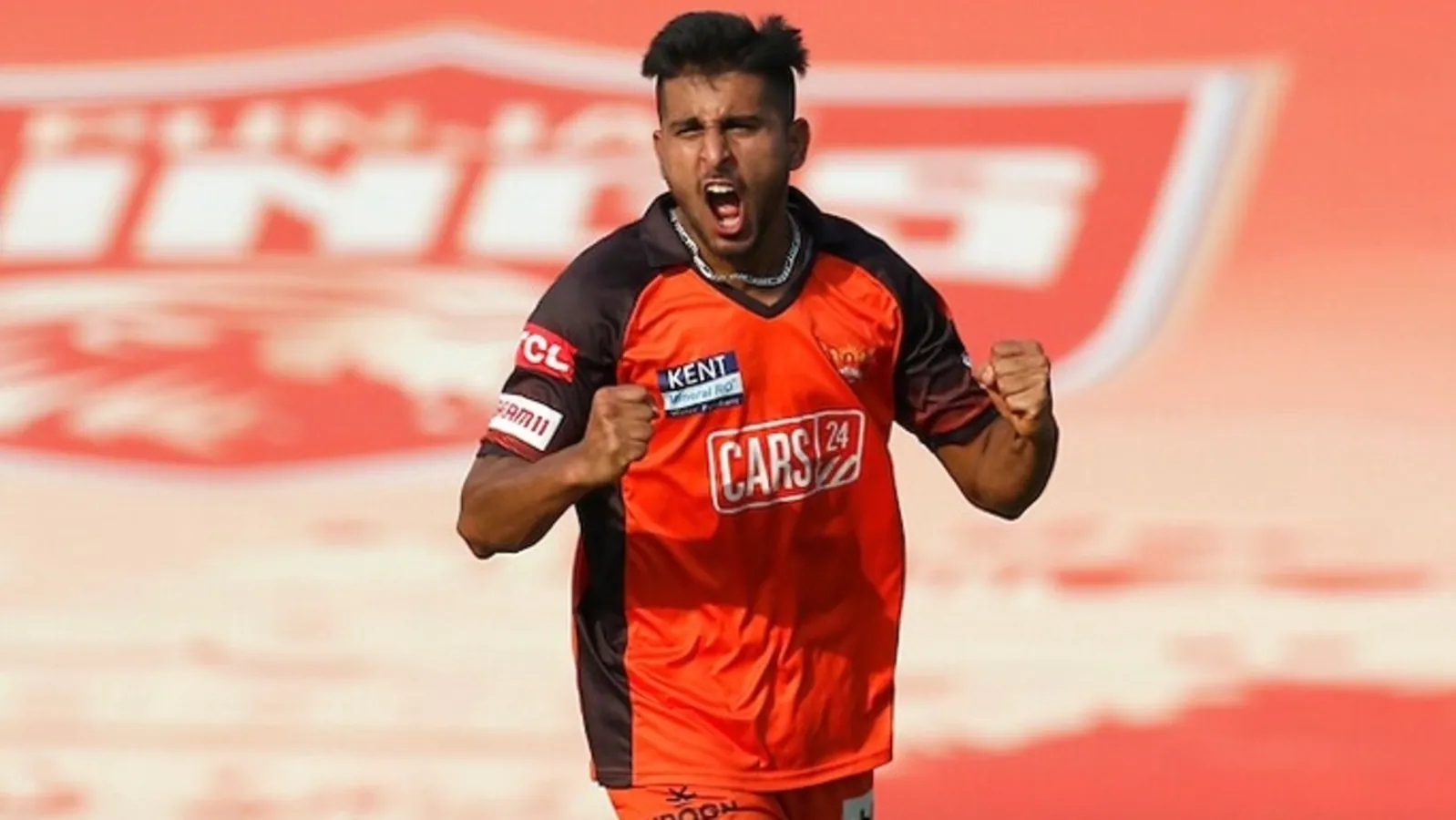 Even if Umran somehow manages to get selected in the standby reserves, it will be a real big thing. Even for that to happen though, Malik realistically is competing with at least four other names. The likes of Arshdeep Singh, Shardul Thakur, Prasidh Krishna and T. Natarajan can be counted among the individuals who are battling it out to be among the reserves.
The one aspect, where Umran is quite ahead of several of the above-mentioned 10 names, is his ability to change the course of the match, during the middle overs. India has often struggled to pick wickets during the middle overs of a T20I contest. With Umran and his thunderbolts, the pitch is genuinely taken out of the equation. Bowling at a searing pace in excess of 95 miles per hour and with the appropriate combination of line and length, Umran can be a serious prospect in Australia.
At such a pace, no matter who the batsman is, it's always difficult to counter the bowler and play the big shots. The middle overs remain a decisive phase, and this is exactly where Umran can make a massive difference for team India. Against a team like Pakistan, which is far from comfortable against high-quality pace, Umran can be that genuine match-winner.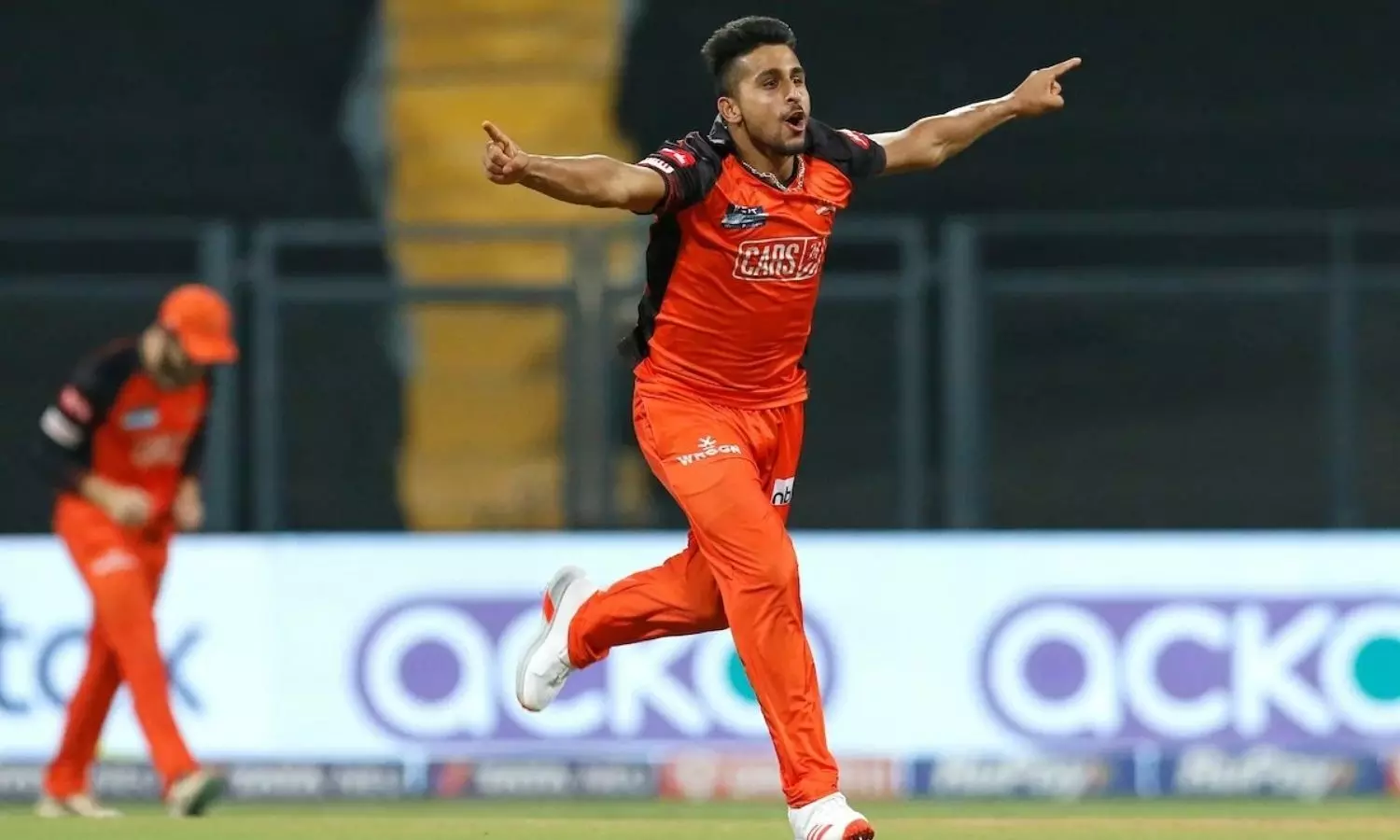 To conclude, while one can say that Umran might have to wait for his chances, if the selectors want to take a big gamble, his name can surely be included. But for fans of Indian cricket, who are aware of the relatively safer strategy opted by the management, realistically the chances of Umran being in the squad are minimal. Nevertheless, the lad has an extremely blessed future and it is just a matter of time before he delivers excellence for Team India.