Last Update on: June 27th, 2022 at 05:23 pm
Against Ireland on Sunday, Indian leg-spinner Yuzvendra Chahal once again demonstrated why he is undoubtedly one of the top spinners in the world right now.
The 31-year-old bowler recorded game-winning statistics of 1/11 in his three overs and took home the Man of the Match trophy for it.
The way Chahal changed his line and length after recognising he wouldn't get much turn from the wicket in such frigid circumstances was wonderful to watch.
His spell most likely prevented Ireland from scoring more than 120 runs in the 12-over game.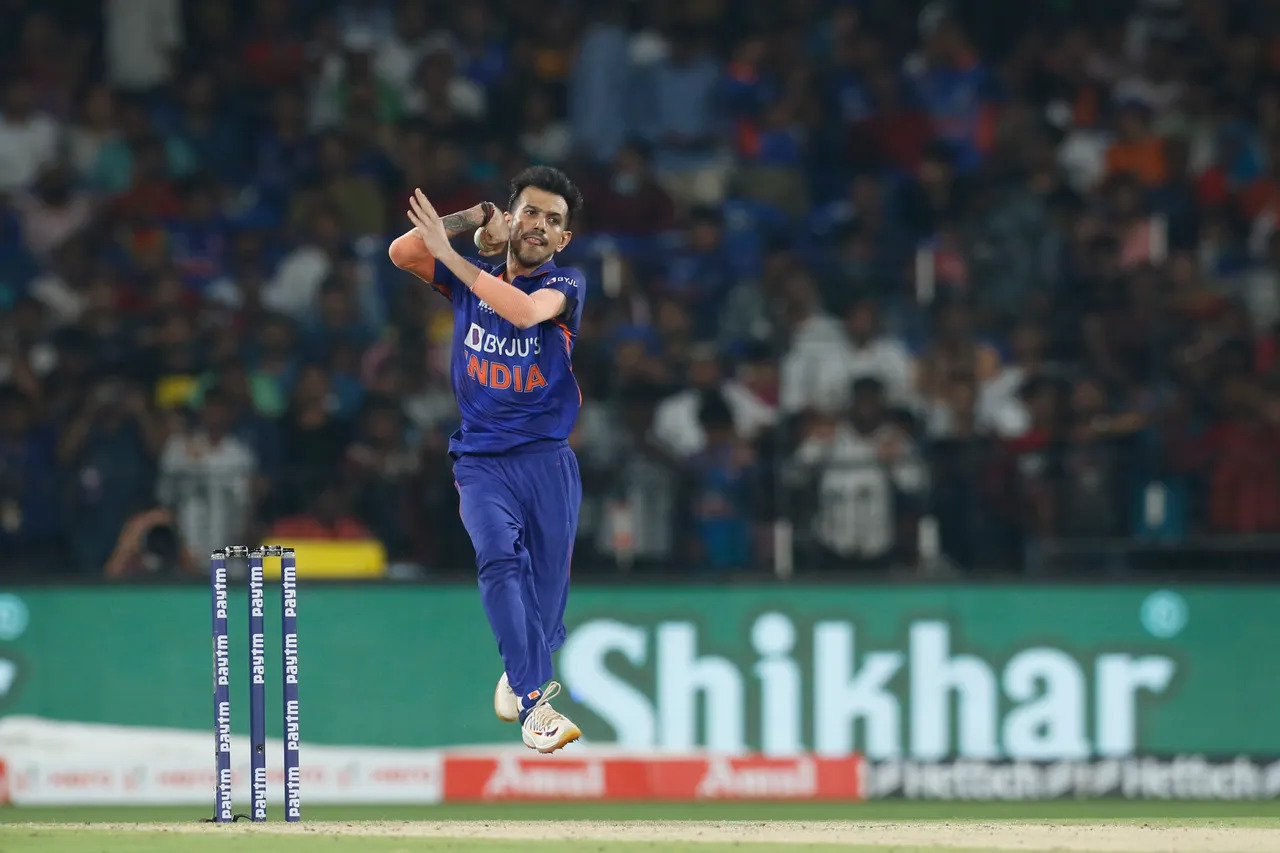 I Planned To Keep It Away From The Batters: Yuzvendra Chahal
Yuzvendra Chahal discussed how he had to change his plans after discovering what the batters were attempting to do against him in an interview with all-rounder Deepak Hooda on BCCI's "Chahal TV." He disclosed: "It felt really good. But because of the cold weather, it was difficult to turn my fingers. So planned to keep it away from the batter and mixed my lengths. They seemed to be waiting for me to toss one up so that they could hit big. But I thought that if we concede fewer runs then it will be easier for our batters."
On a chilly Dublin evening ❄️❄️Chahal TV 📺returns with a special featuring @HoodaOnFire who opened the innings for #TeamIndia – by @RajalArora

P.S. Bring on some more sweaters for @yuzi_chahal 😁

Click here for full video 👉👉 https://t.co/PaPtNKJyT3 pic.twitter.com/KnYFk6cF4o

— BCCI (@BCCI) June 27, 2022
Chahal described how he adjusts his thinking to stay economical in foreign settings where spinners receive minimal to nearly no turn.
According to the 31-year-old, he tries to get turn out of the pitch, but if that isn't possible, he looks to gain that control.
"It's all about the change in mindset in such tough conditions. Obviously, I couldn't use my main plan but I had a second plan to concede fewer runs and keep my length a bit back," Chahal further added.
Chahal is only strengthening his case for why he should be India's first-choice spinner for their future 2022 T20 World Cup campaign with each impressive performance.
Also Read: England Captain Eoin Morgan Likely To Announce His Retirement This Week – Reports